Welcome back, Mount Markham CSD students! Yesterday, our instructional staff finished the second of two Superintendent's Conference Days and were able to attend a variety of sessions and meetings to prepare for the school year. One of the most popular sessions was a classroom technology professional development offering hosted by Sarah Robinson and Alaina Brower with the help of Kristin Spinella. Teachers had a chance to learn about Book Creator, EduProtocols, Augmented Reality, Lego Robotics, Breakout Boxes, and other emerging classroom technologies. Additionally, thank you to Board of Education member Tom Huxtable for stopping by and participating in the session!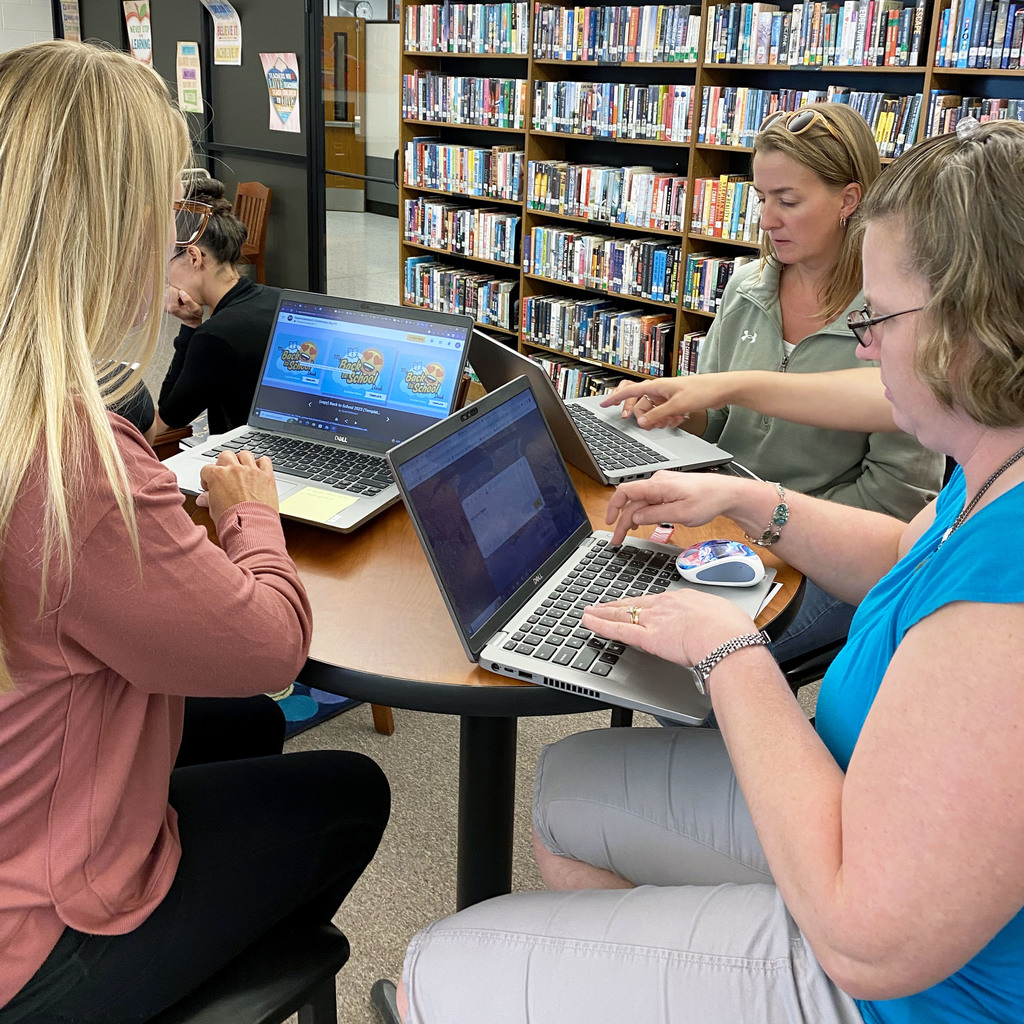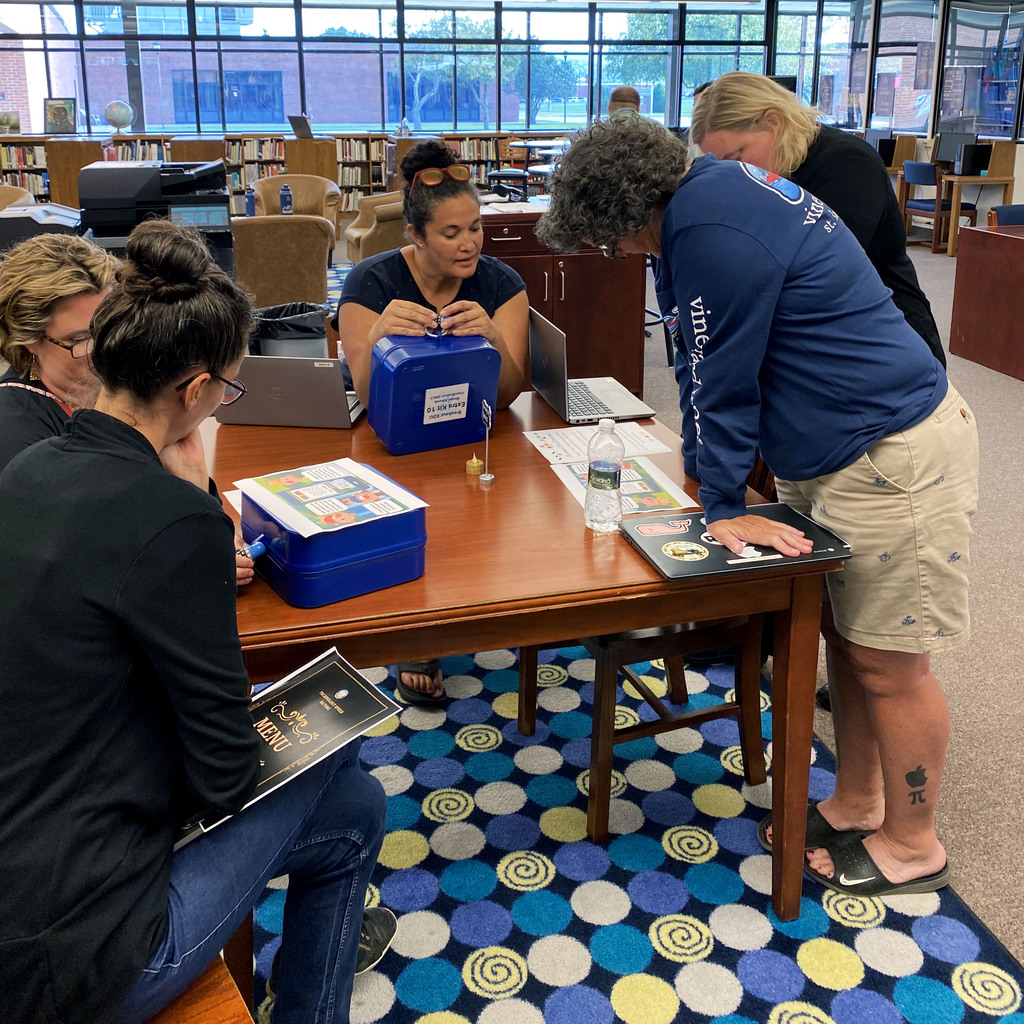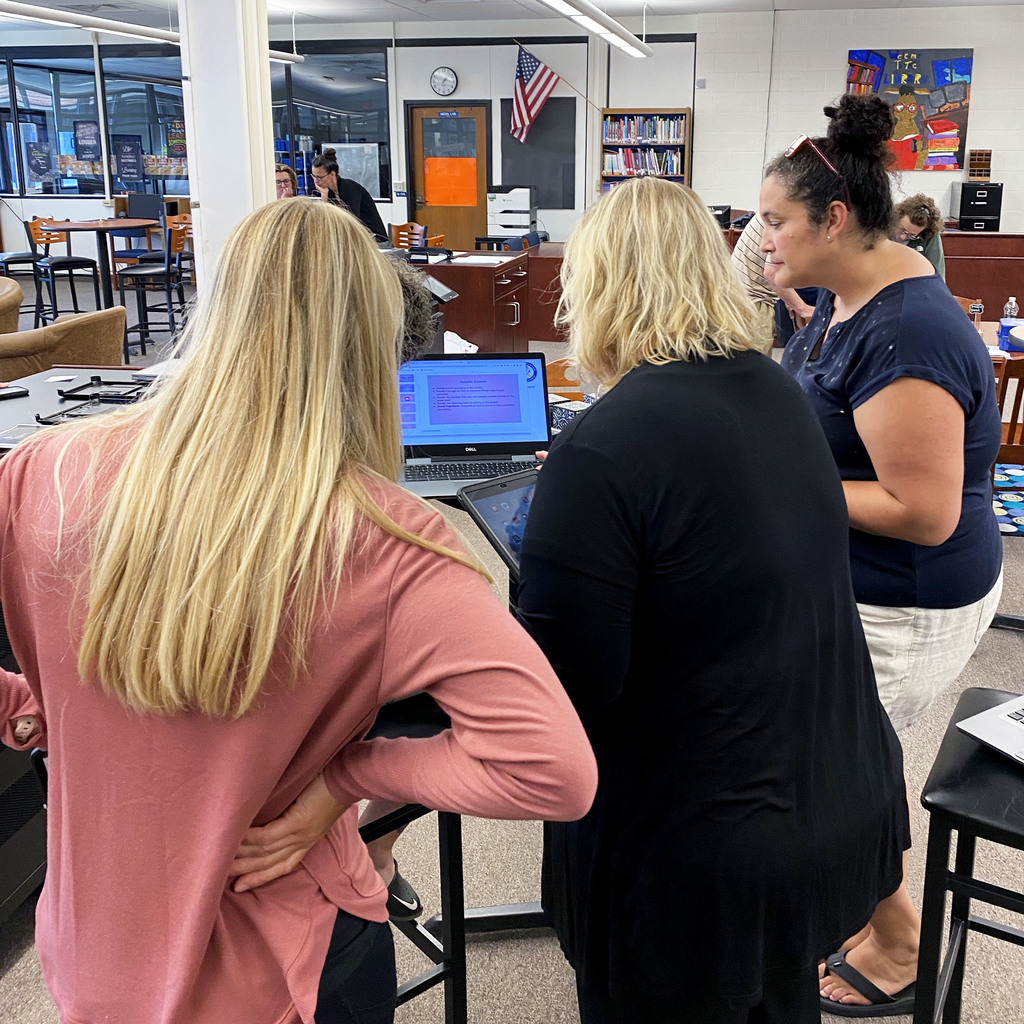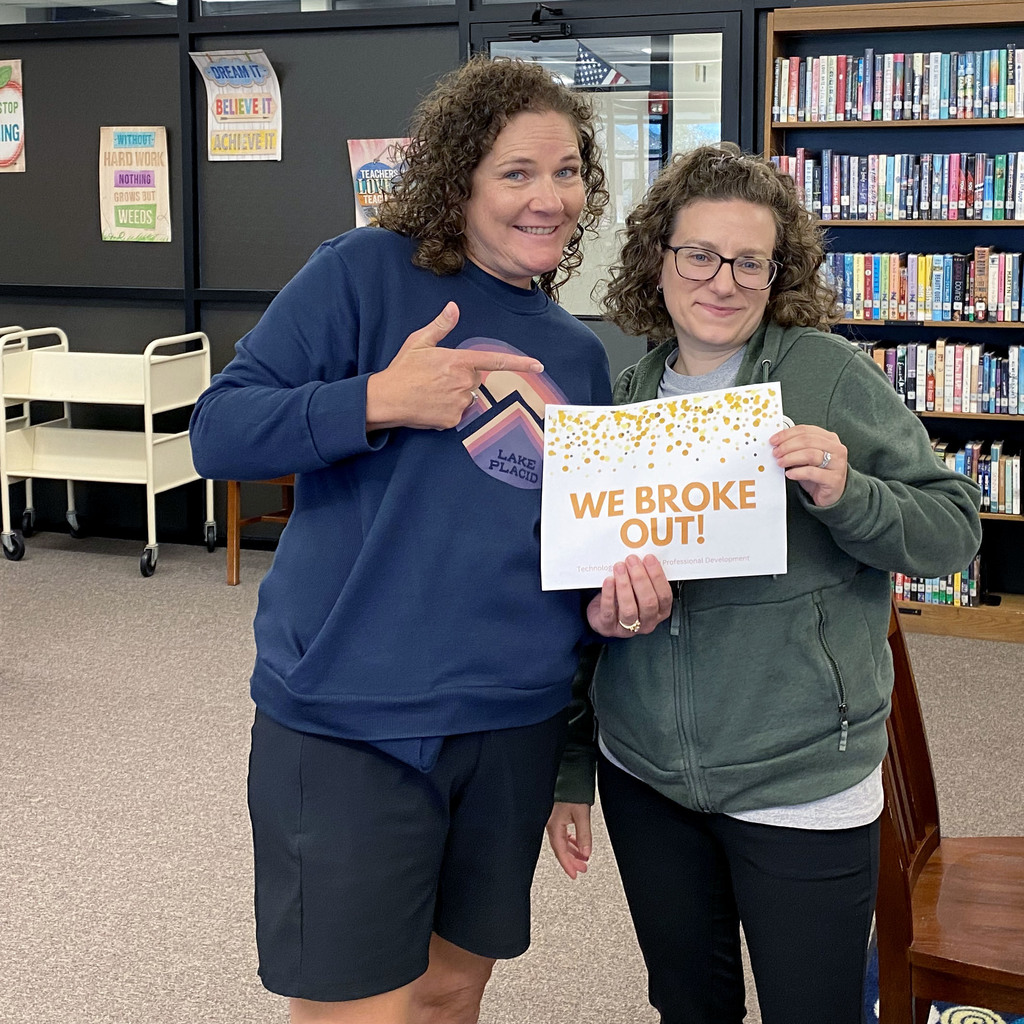 Today, we are happy to welcome our instructional staff back to Mount Markham CSD, along with some new faces joining us this school year! We kicked off the day with the first of two back-to-back Superintendent's Conference Days before students return on September 7. Staff had the chance to mingle over breakfast, celebrate successes of the previous school year and set goals for this year, complete required training, and familiarize themselves with the new ViewSonic interactive whiteboards. Tomorrow, our staff will have additional opportunities to learn about the ViewSonic interactive whiteboards, discuss other emerging educational technologies, set up their classrooms, and attend other informative meetings and sessions.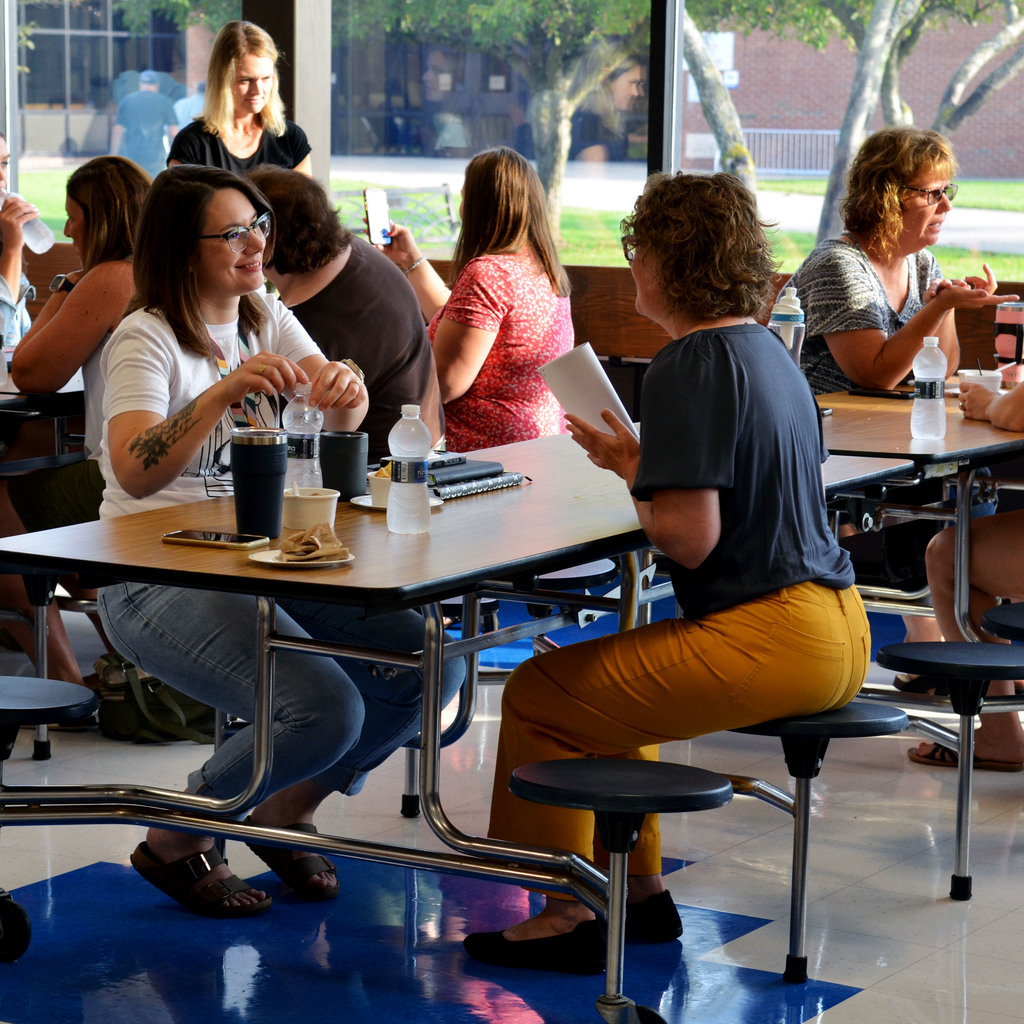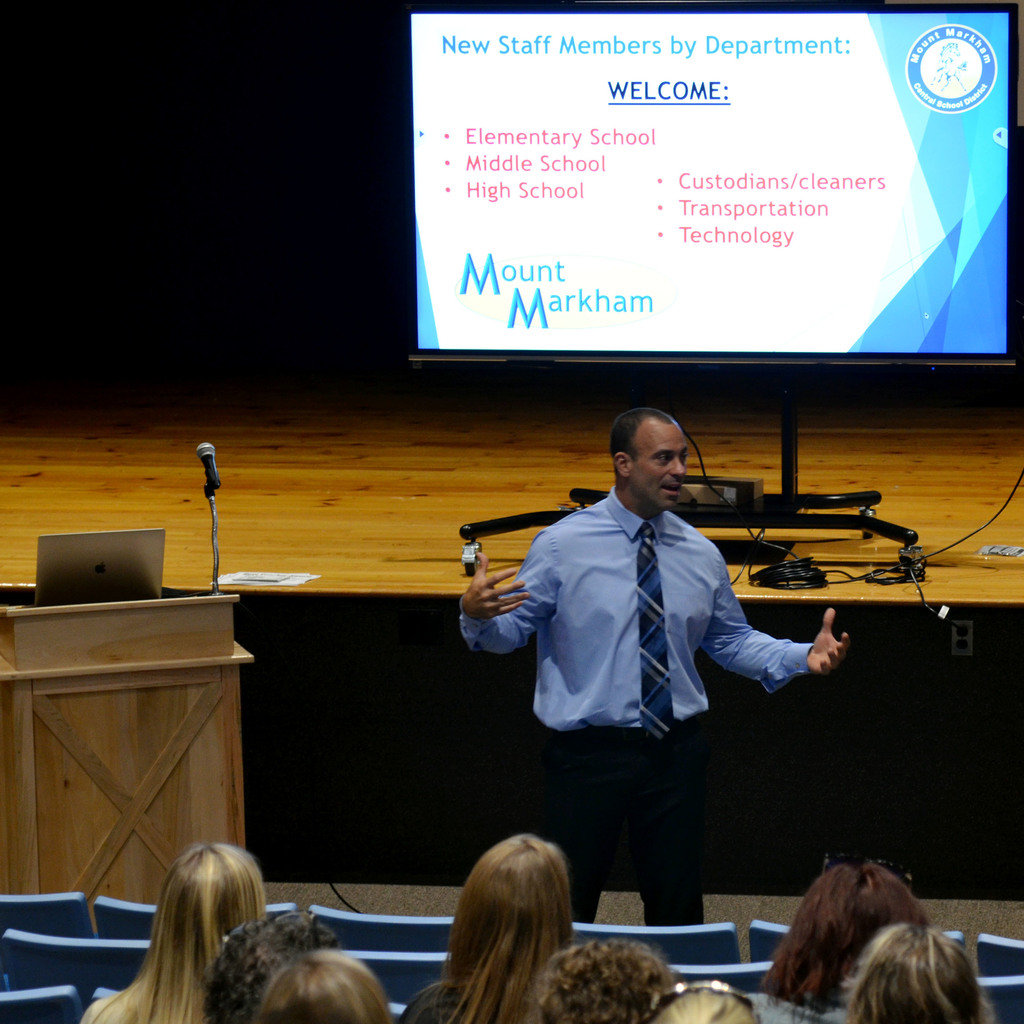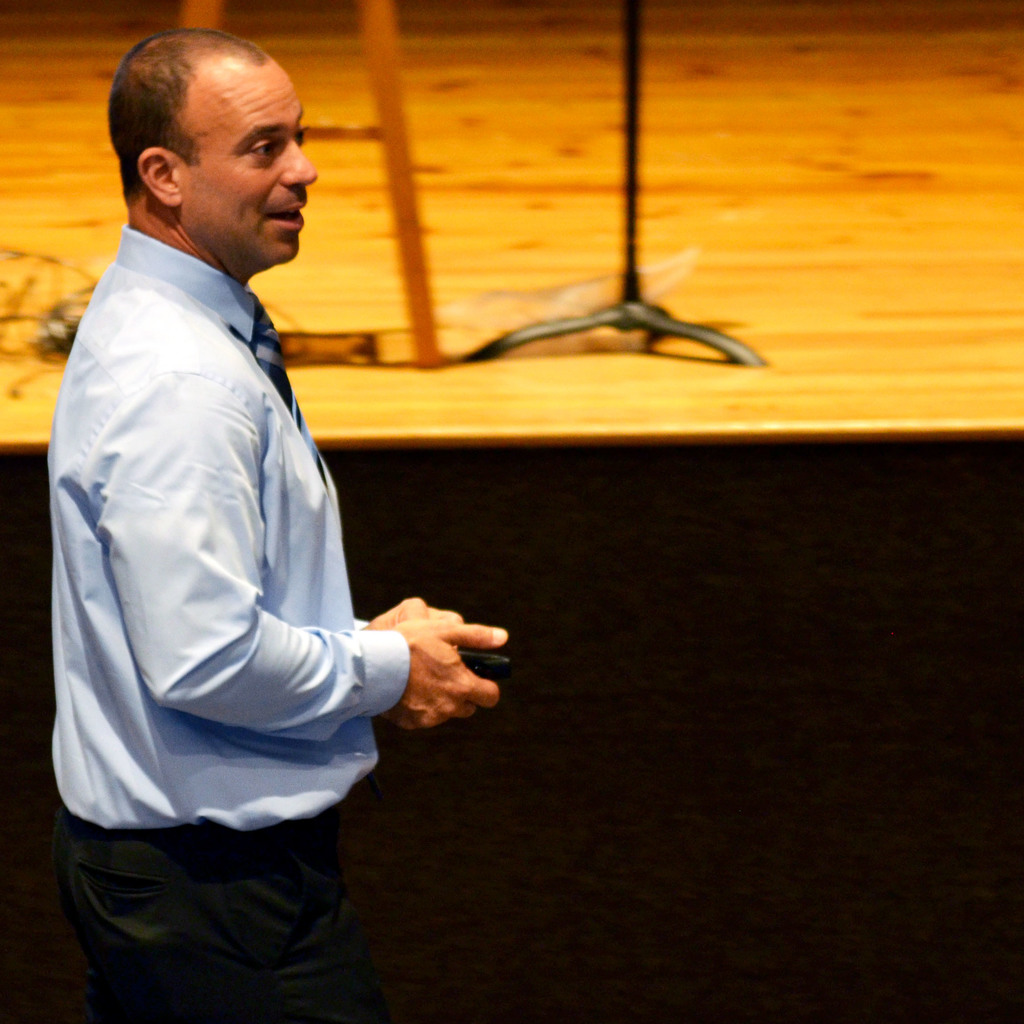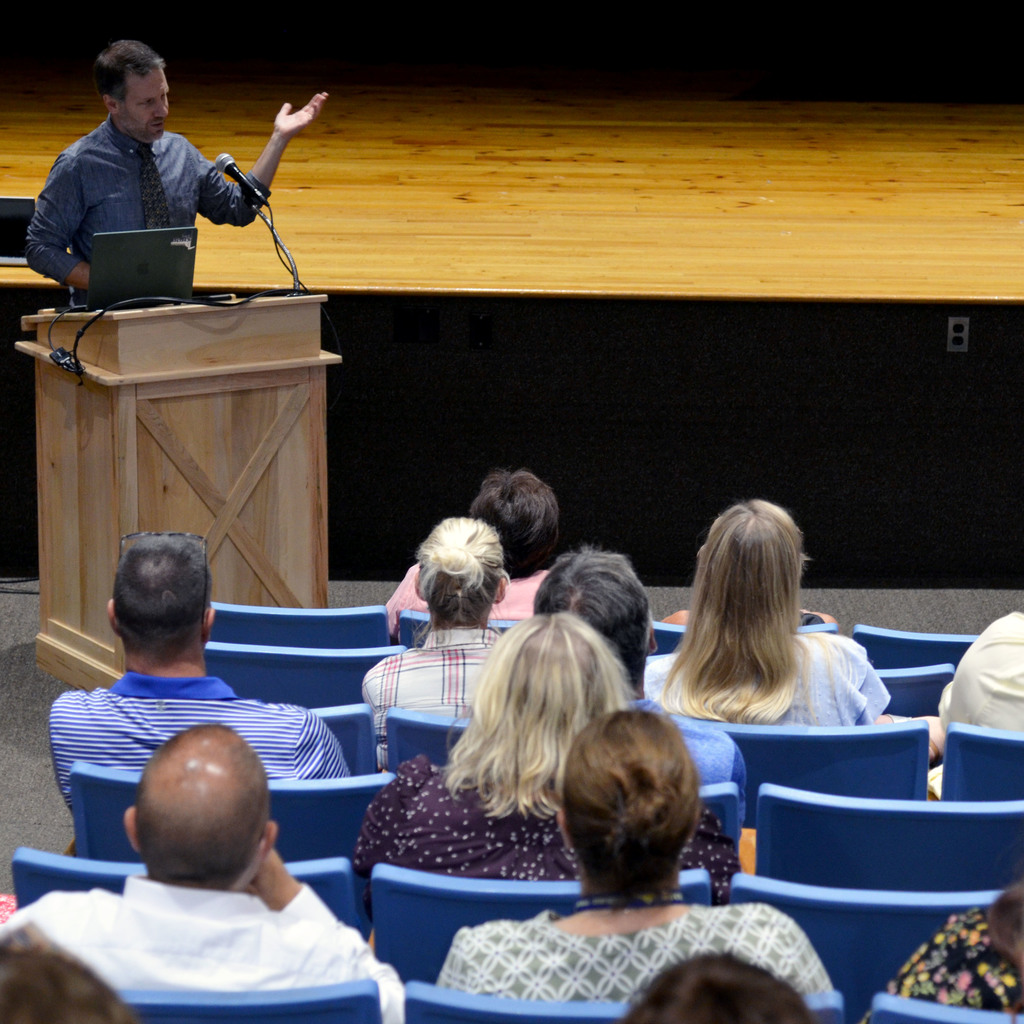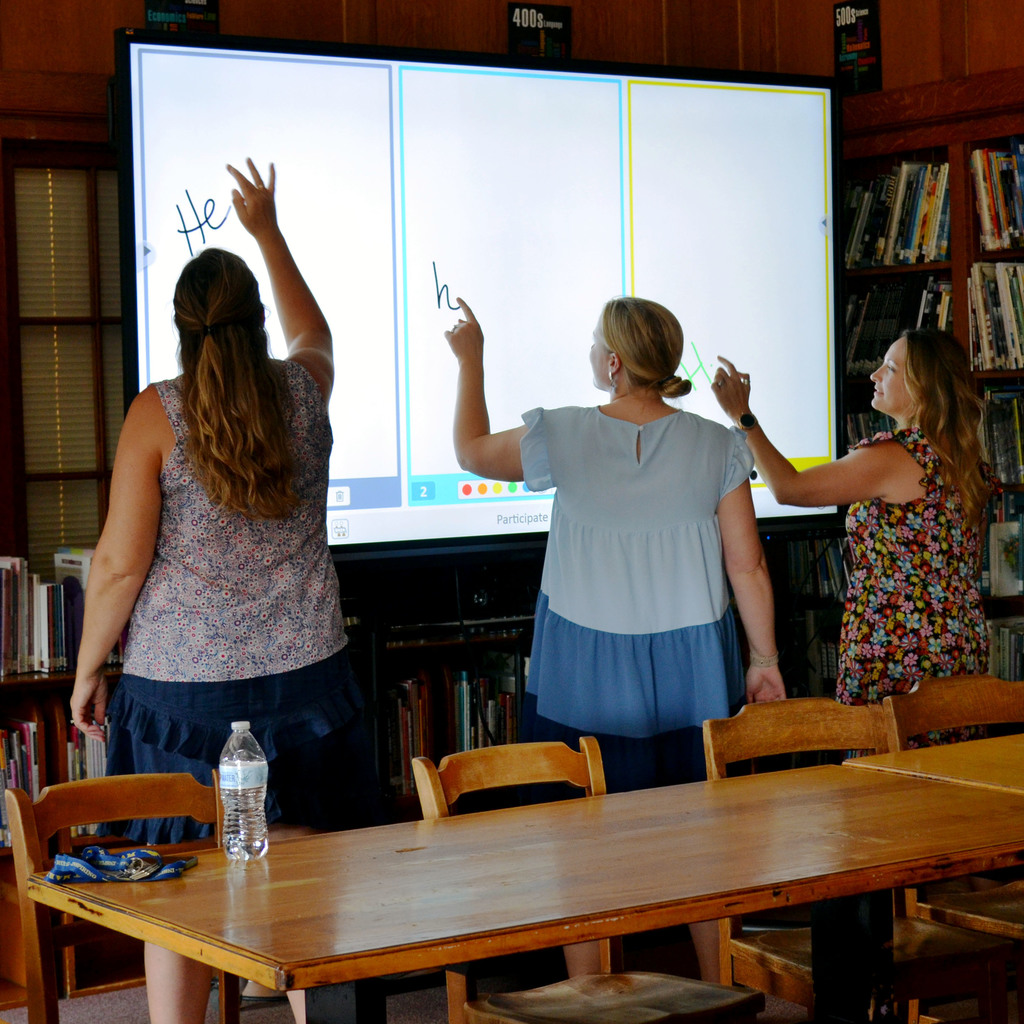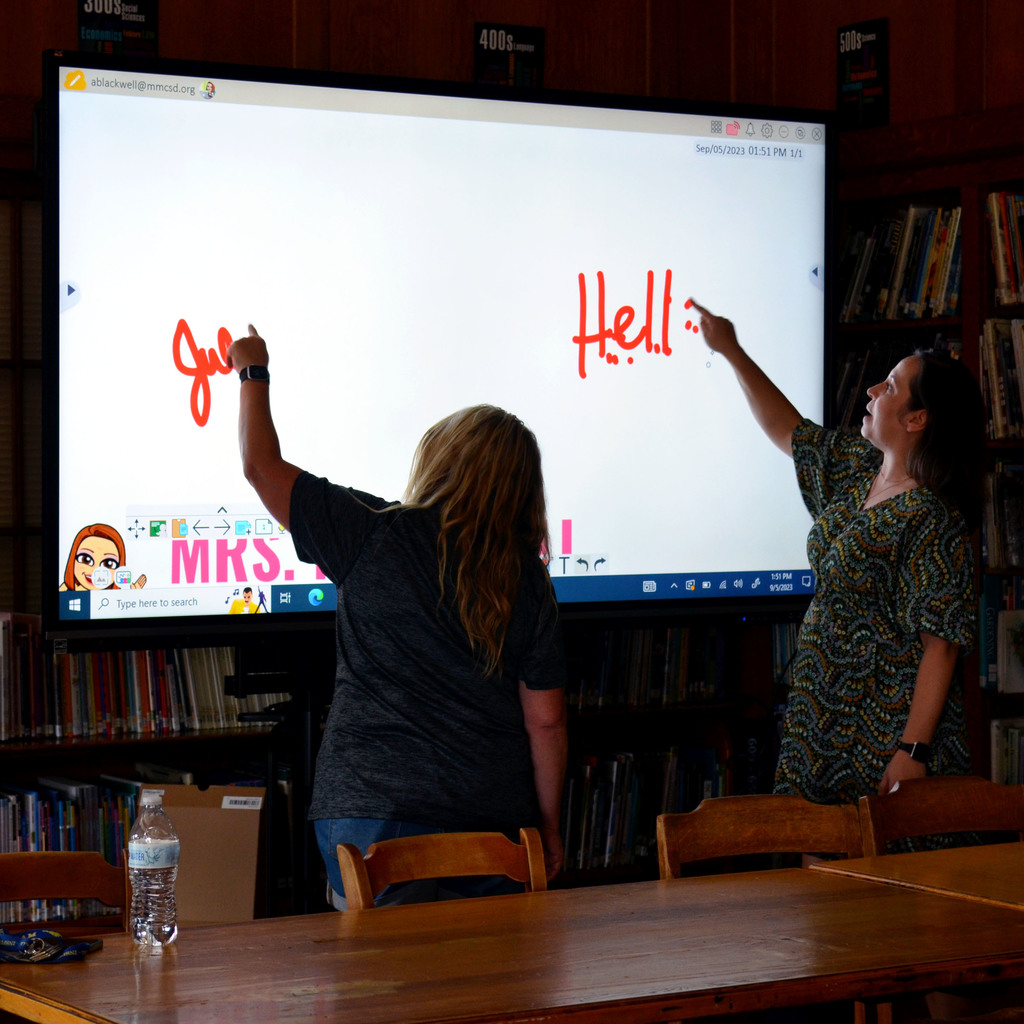 Congratulations to Alaina Brower and Sarah Robinson for becoming Book Creator Collaborators! We are grateful for everything you do to provide new and exciting opportunities for our students.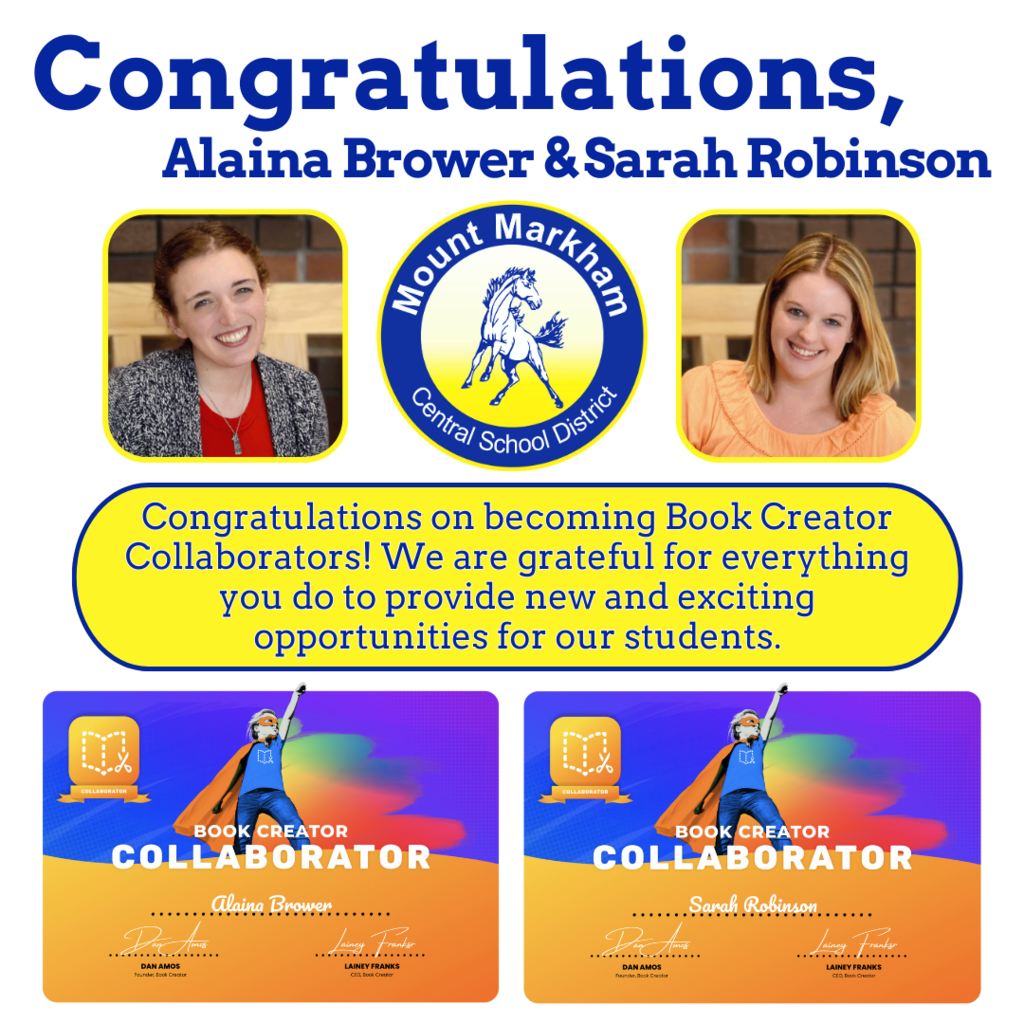 7th & 8th Grade Chromebook Pick-Up is scheduled for Tuesday, August 29th, from 12:00 pm - 1:00 pm and 3:00 pm - 5:00 pm.

Happy National Relaxation Day! How do you relax and unwind?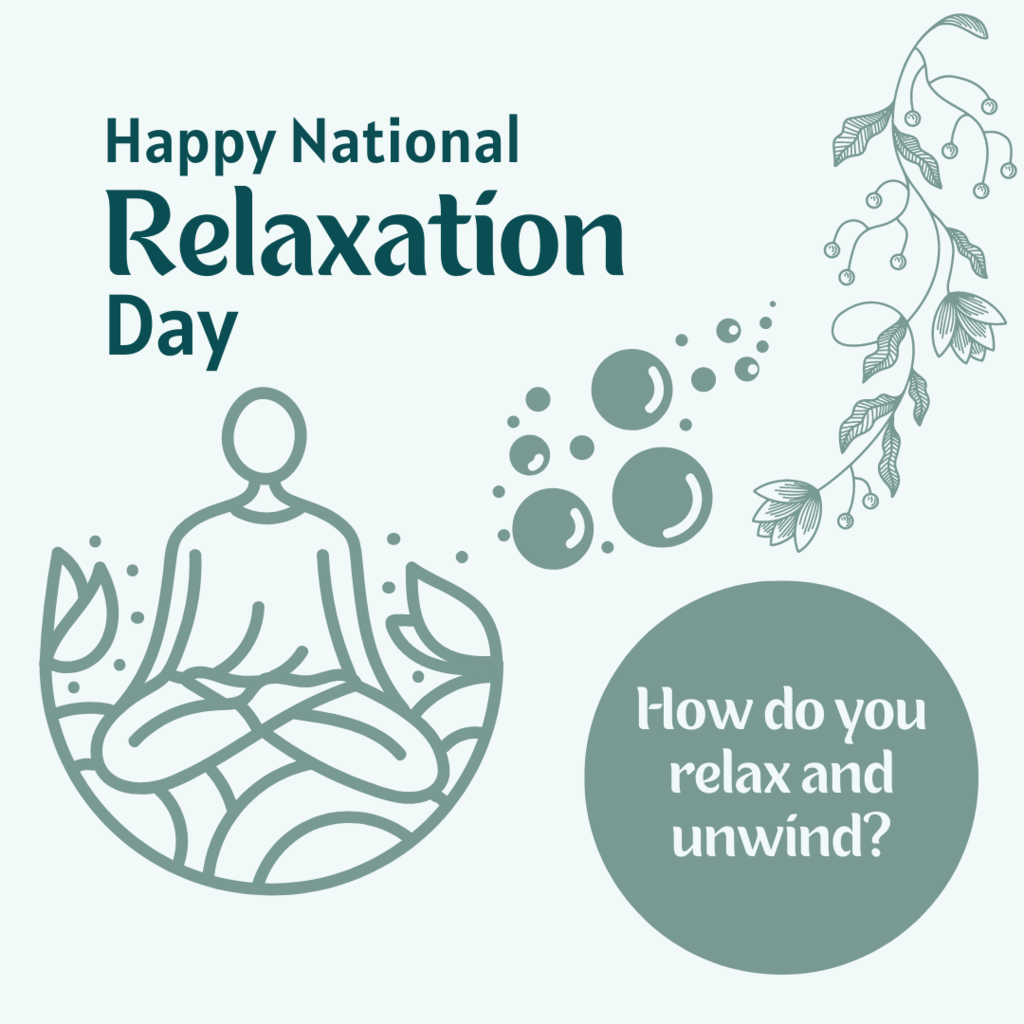 Mount Markham CSD has part-time Food Service Helper positions open! Please call (315) 738 - 0848 for more information.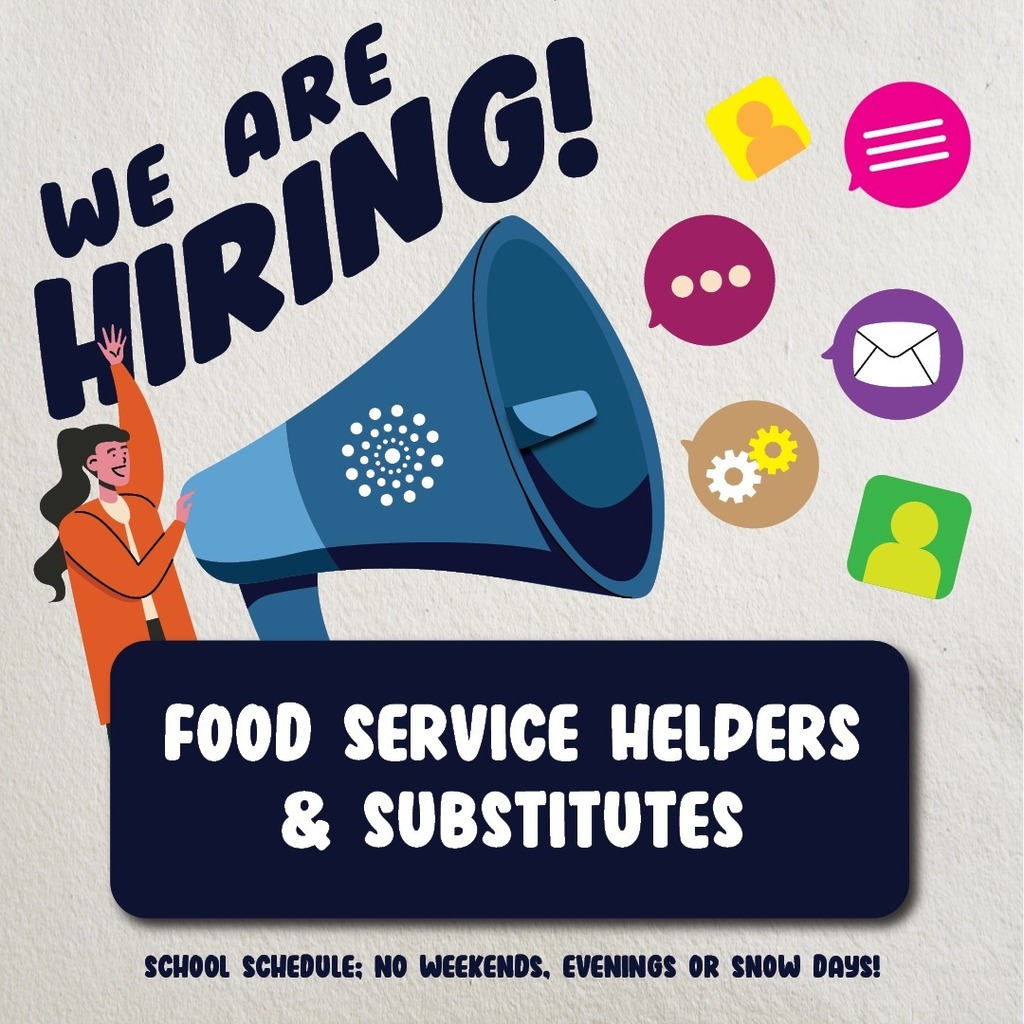 In Case You Missed It: Congratulations to Alaina Brower and Sarah Robinson for being selected to present their cross-curricular work at the second annual MORIC Technology Showcase! Read more about it here: mmcsd.org/o/mmcsd/article/1198293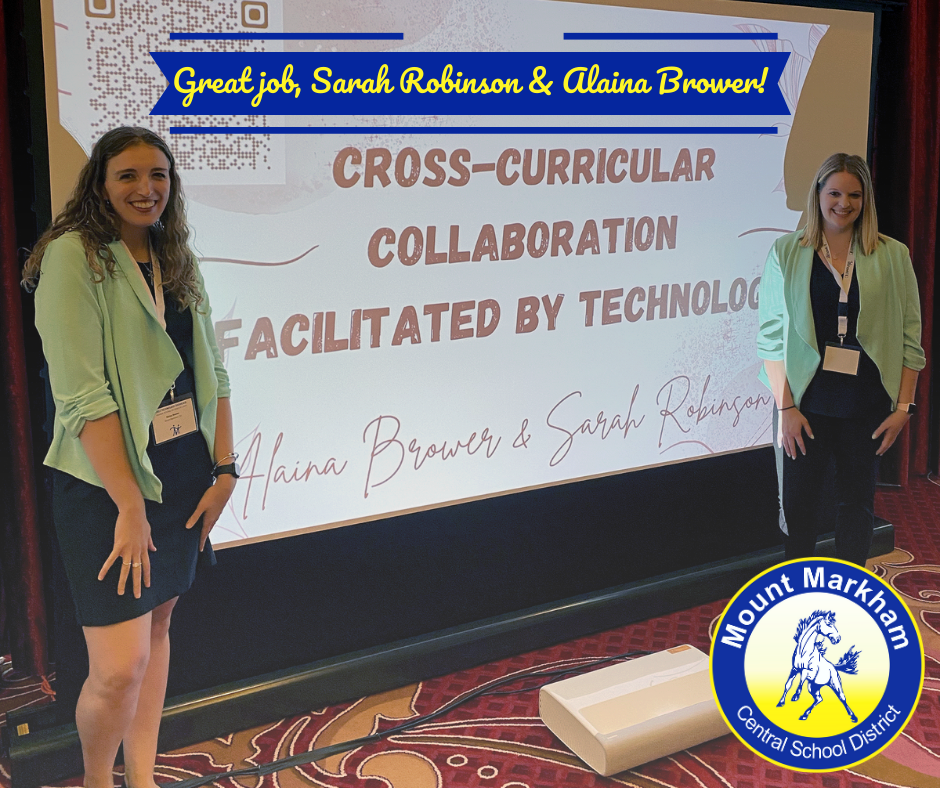 Chromebook Pick-up

Freshmen Orientation Info!!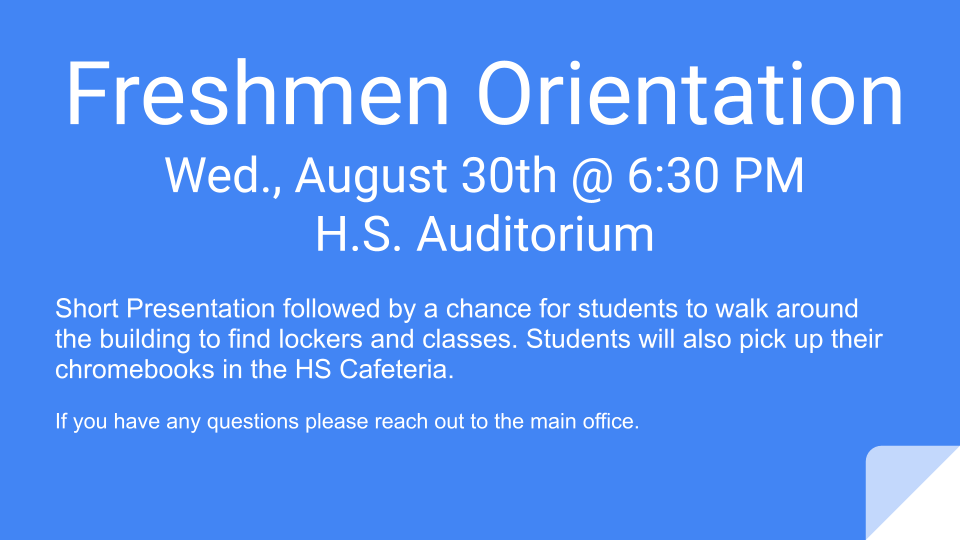 Interested in joining our team? Mount Markham CSD is currently looking for substitute nurses. If interested, please send a letter of interest, resume and certification by email to
application@mmcsd.org
or by mail to Christine Roberts, School Secretary, Mount Markham Central School, 500 Fairground Road, West Winfield, NY 13491. Please call (315) 822-2800 with any questions you may have.

The Mount Markham Board of Education recently passed a resolution to honor Charles R. Engle - soccer coach, teacher and mentor - by erecting a memorial monument sign at Mount Markham Senior High School. If you would like to donate to the cost of this tribute, you can donate to the Mount Markham CSD Foundation online at: paypal.com/donate?hosted_button_id=VVUZQAQ37ZLV2, or send a check to MMSCD Foundation, 500 Fairground Road, West Winfield, NY, 13491

Congratulations to Alaina Brower and Sarah Robinson for receiving a Staff Shout-Out! We are grateful for the time and energy you have put into becoming Google Certified Educators to provide more opportunities for our students.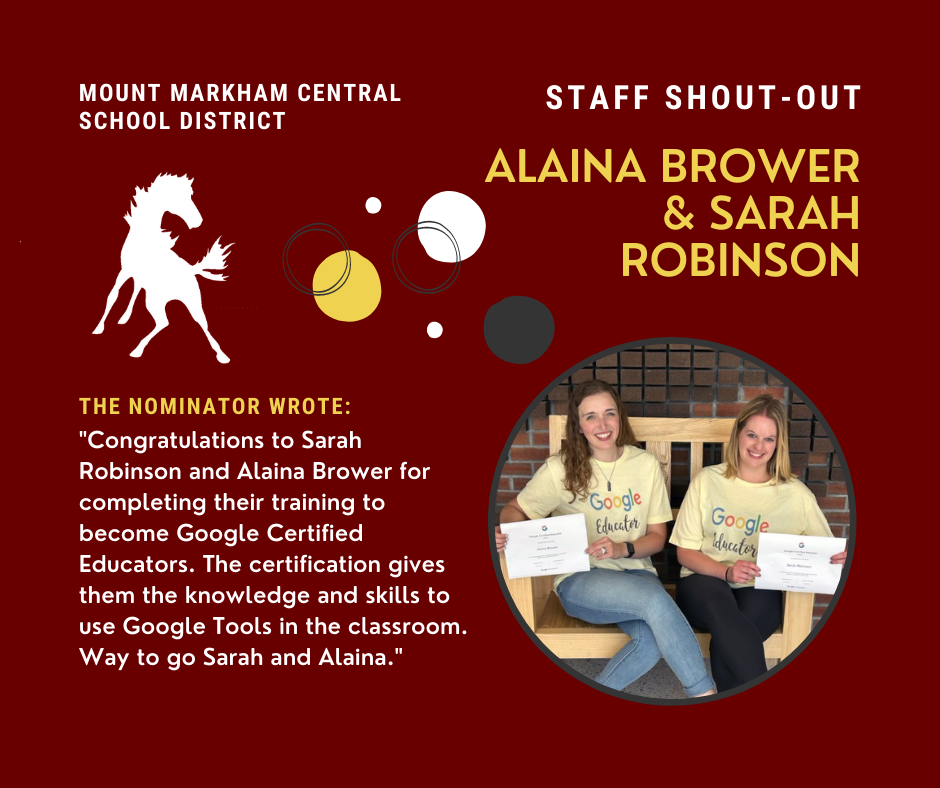 Fall JV/Varsity Sports registration is now open on FamilyID! Registration for Modified Sports begins on July 28th. You can find the link for registration here: familyid.com/organizations/mount-markham-central-school-district

Recently, Taylor Money from Catholic Charities talked with some of our middle school students about positive imagery, setting goals and looking at the things that make them unique. Also, students finished squares that will be a part of the mural at the CCS building in Rome.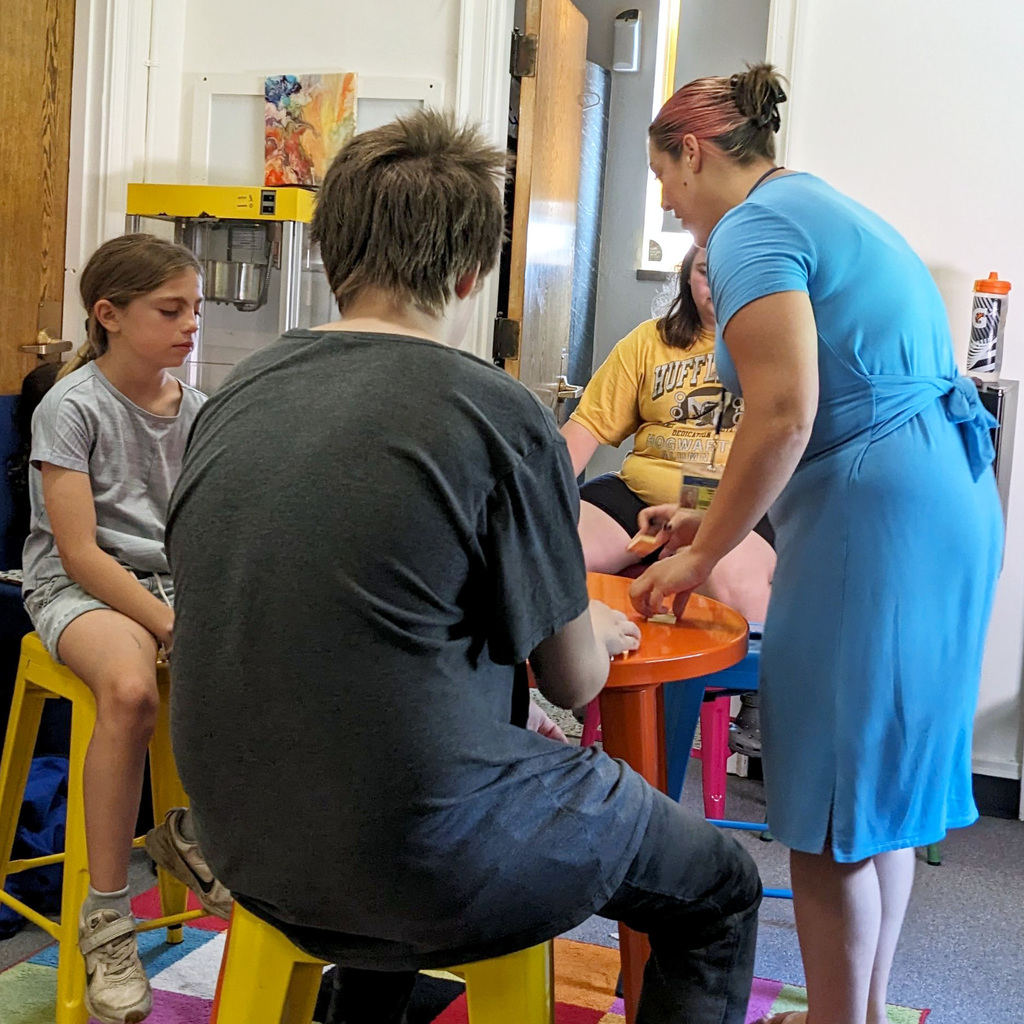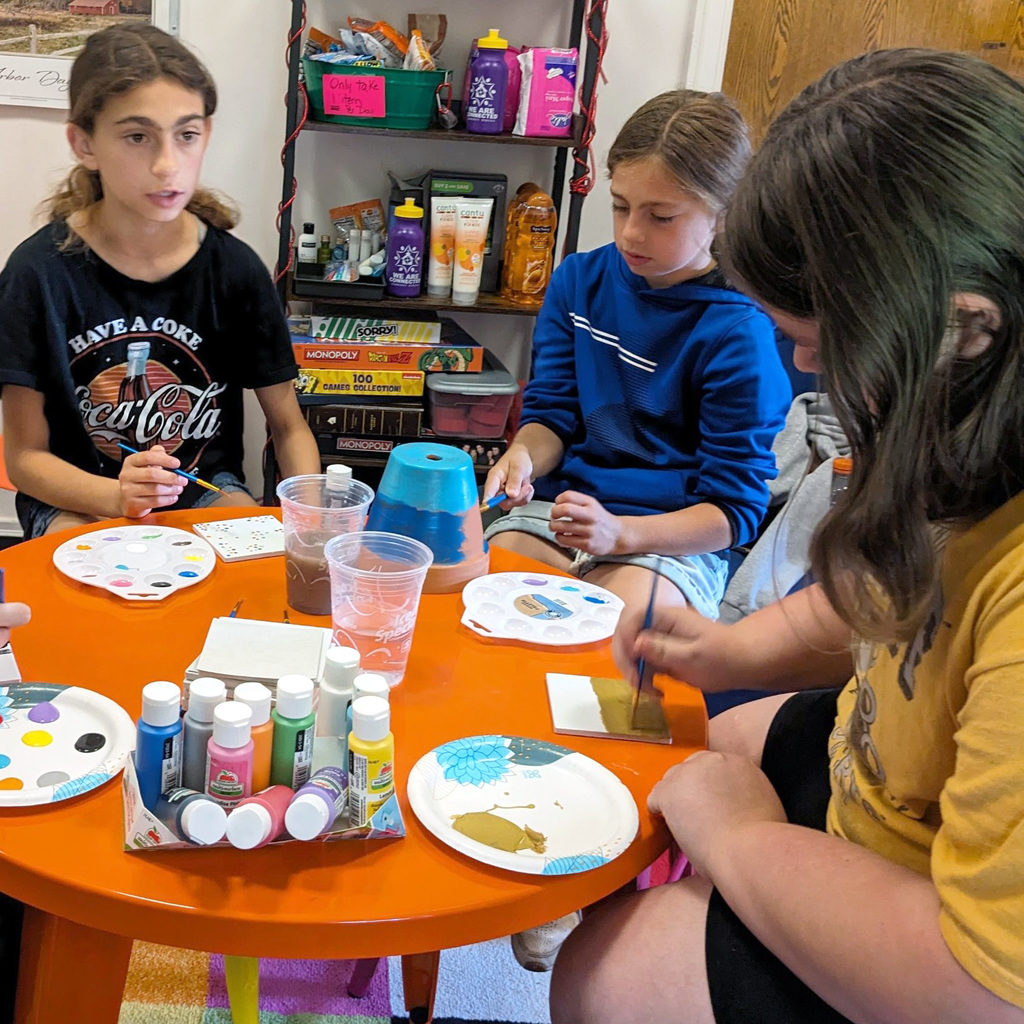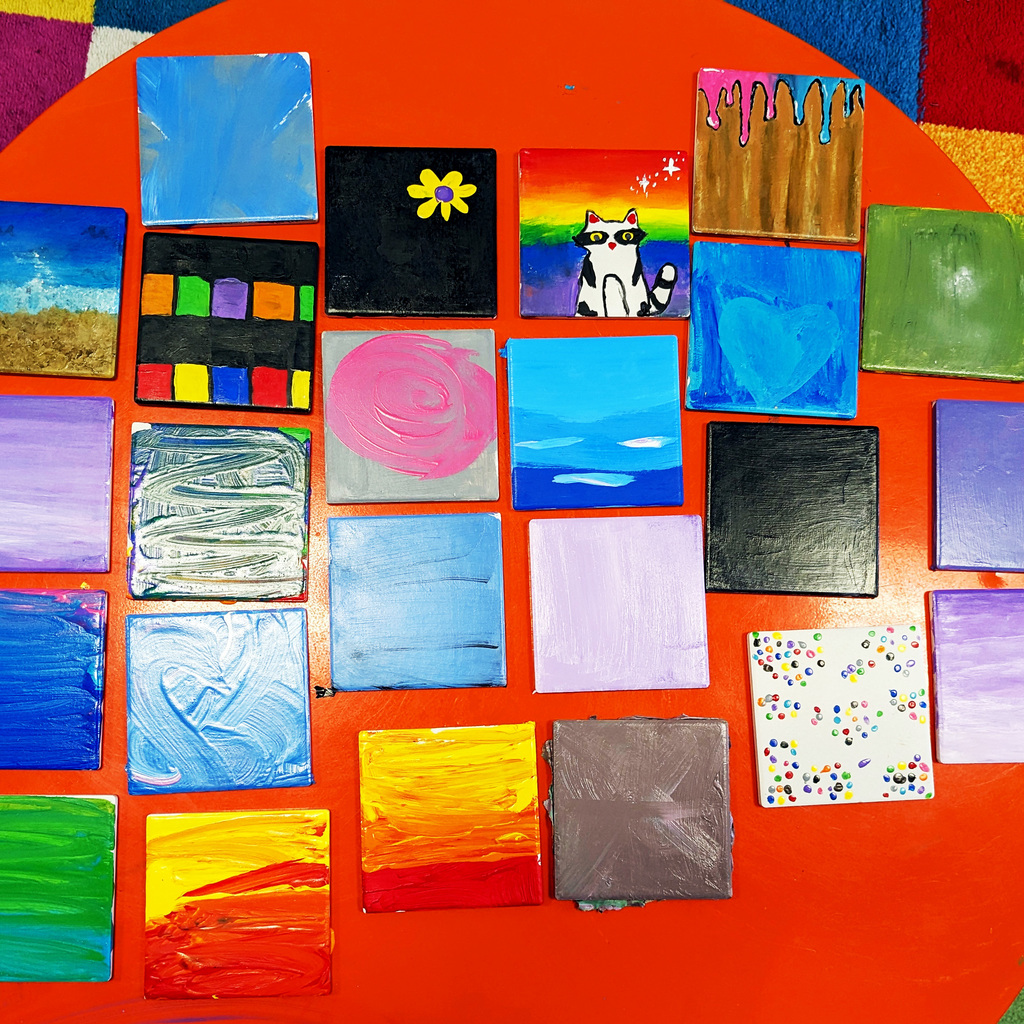 Our students continue to have fun in our summer LEAP program! Yesterday, students made their own waterfalls.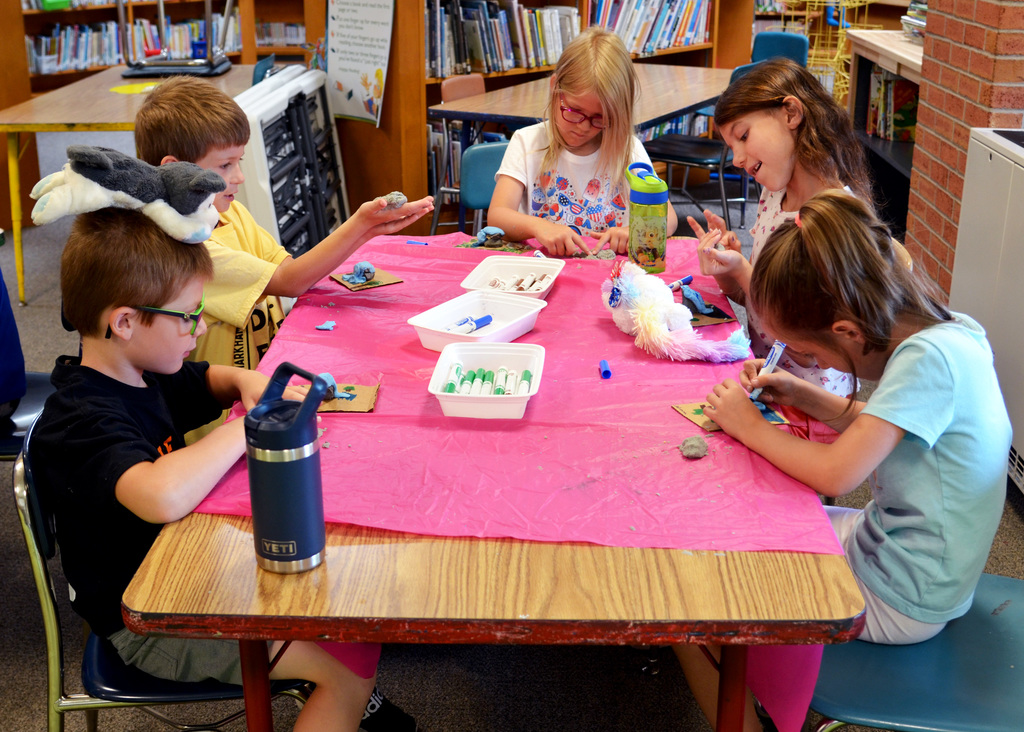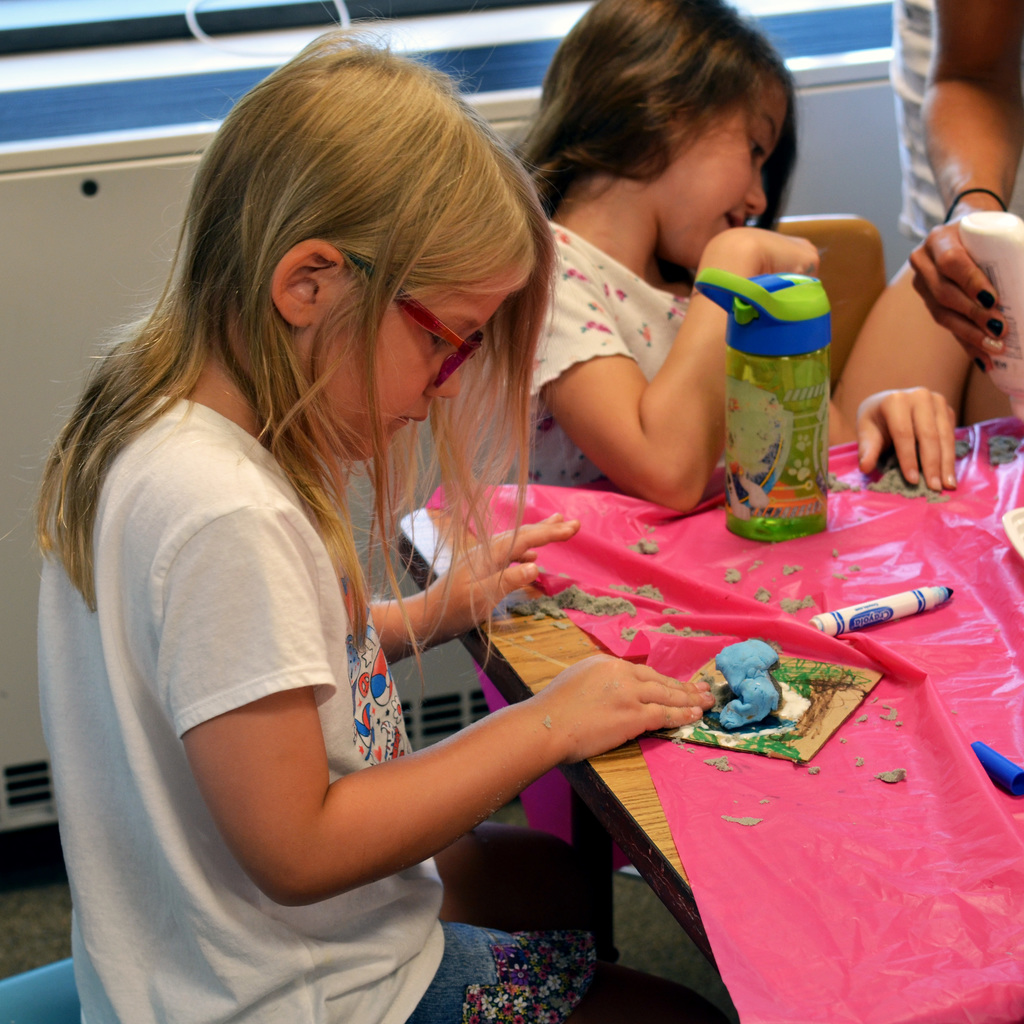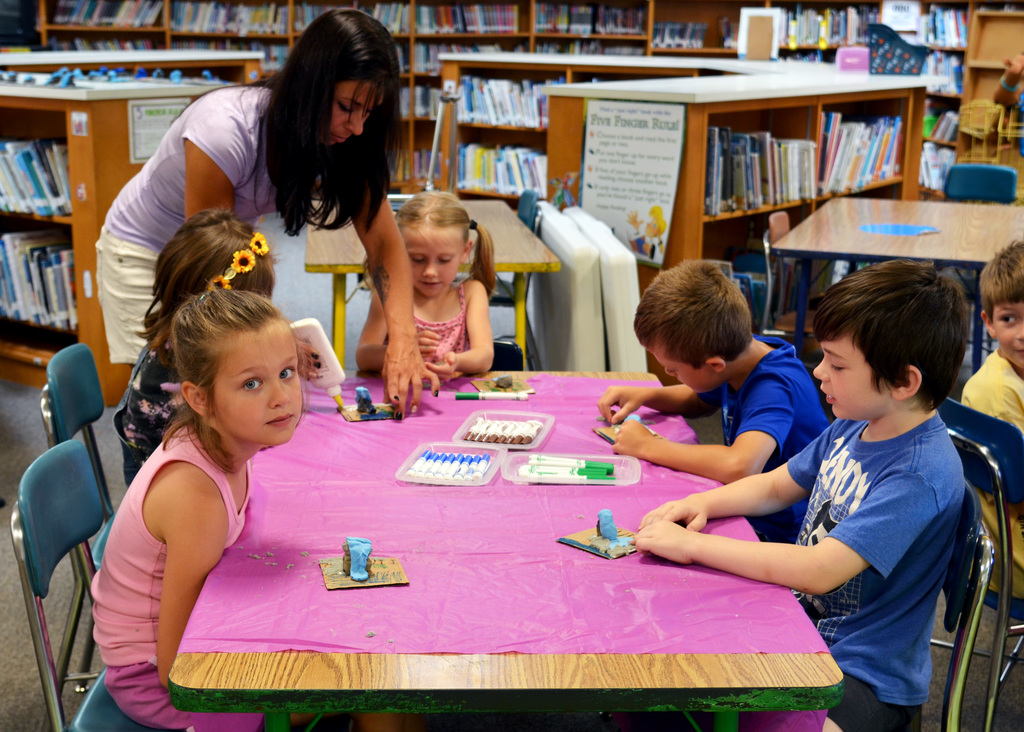 The summer LEAP program at Mount Markham Elementary is off to a great start! In Mrs. Gadziala's class, students have been learning about how water shapes the world around us. Today, students explored how waterfalls are formed with a brief science experiment!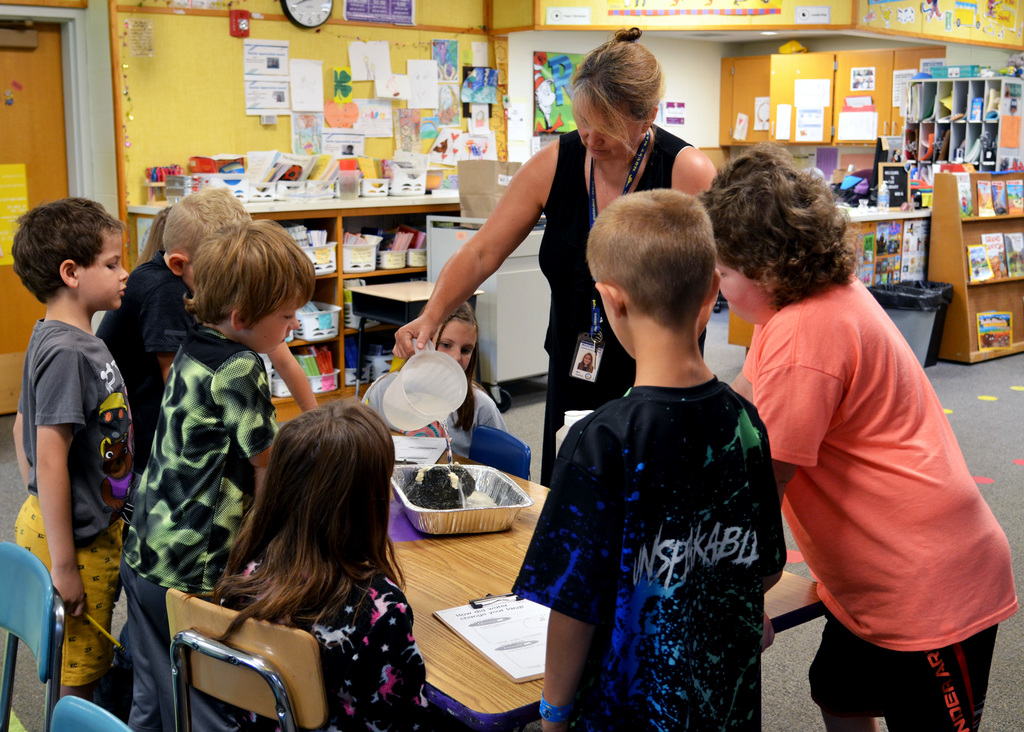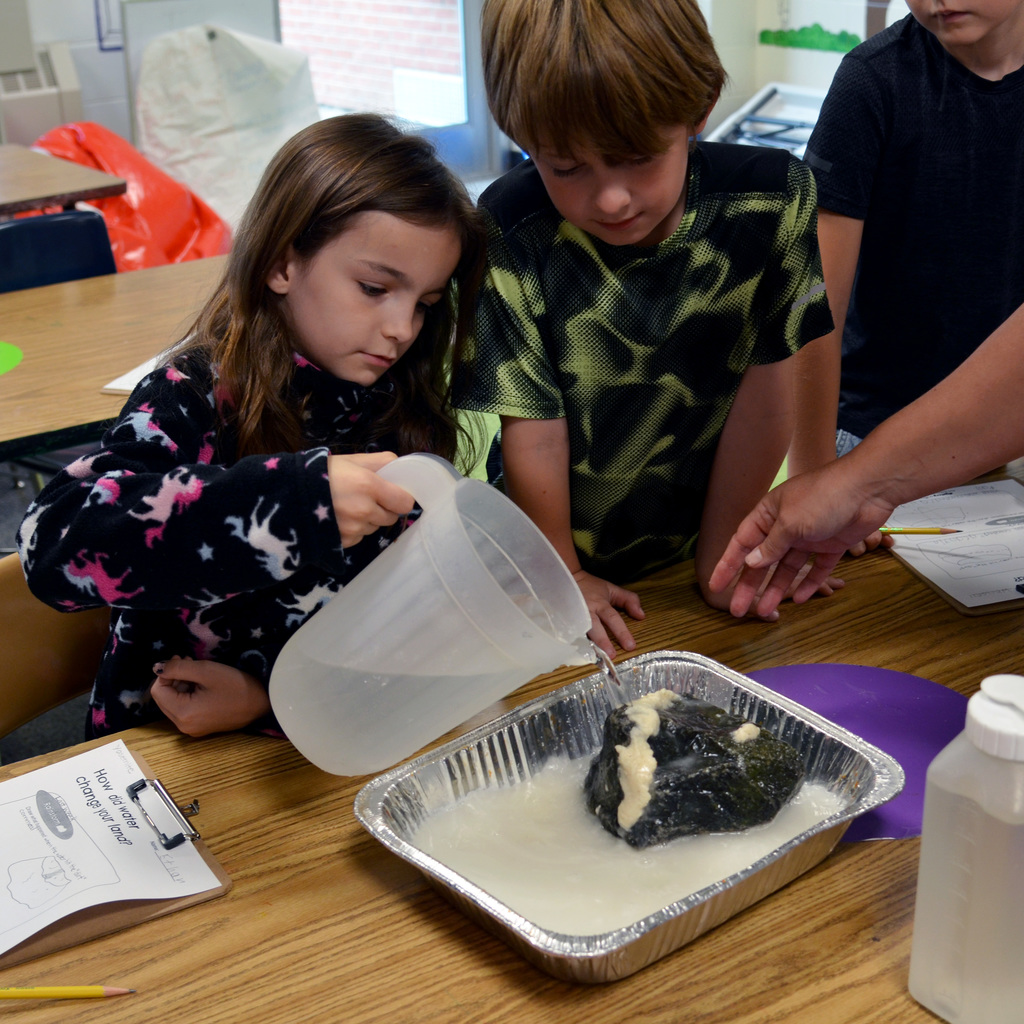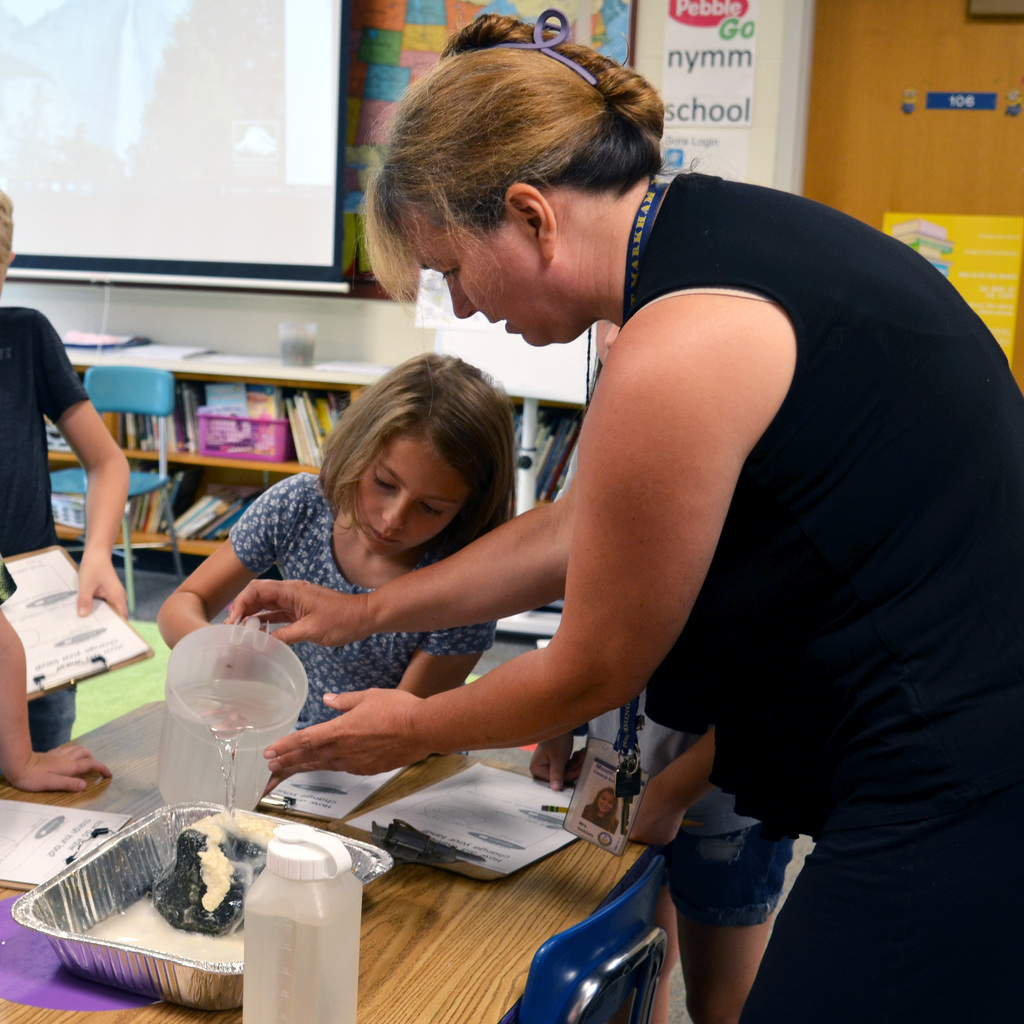 Happy World Chocolate Day! What's your favorite chocolate treat?

Happy Fourth of July!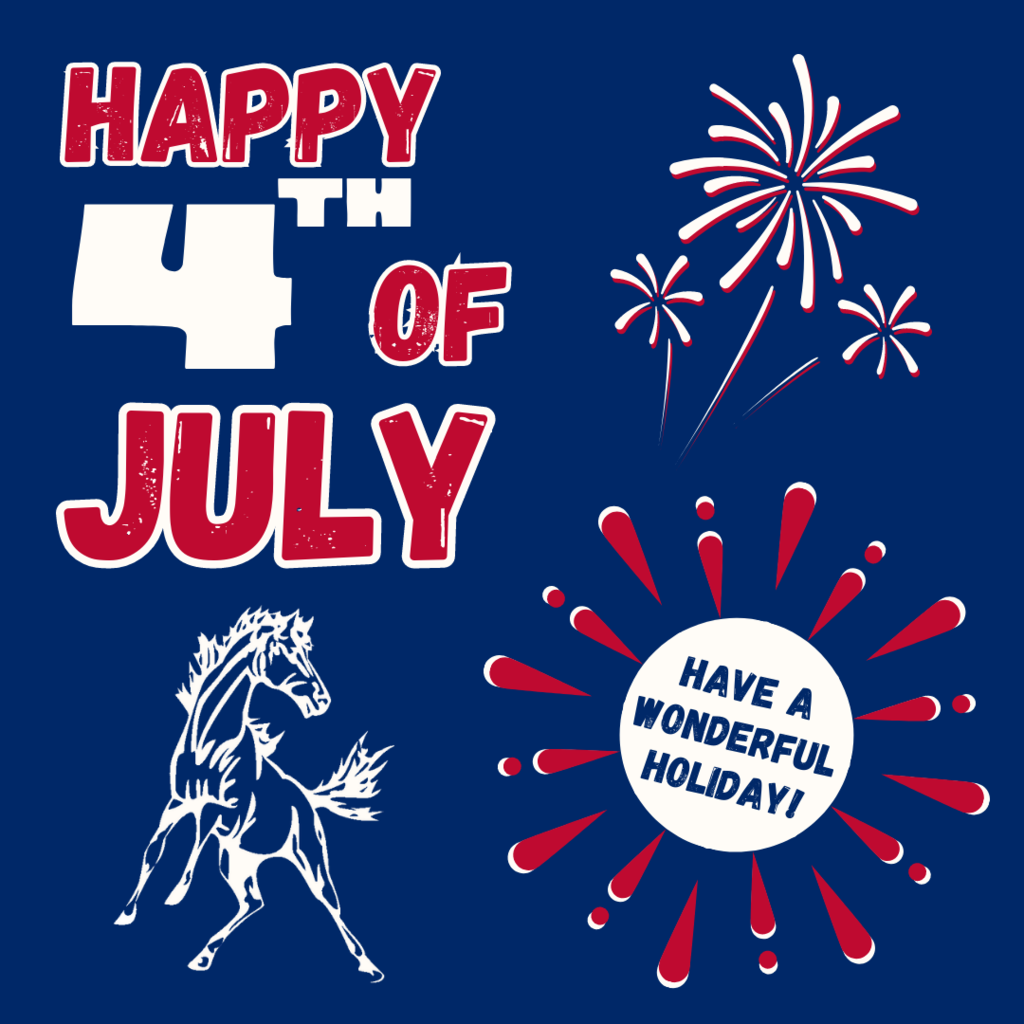 Congratulations to Tracy Palmer for receiving a Staff Shout-Out! Thank you for all you do to make the Mount Markham High School Commencement Ceremony a success.