Last week was National School Counseling Week, and we are so proud and happy to have such wonderful, hardworking counselors within our district! Thank you for all that you do!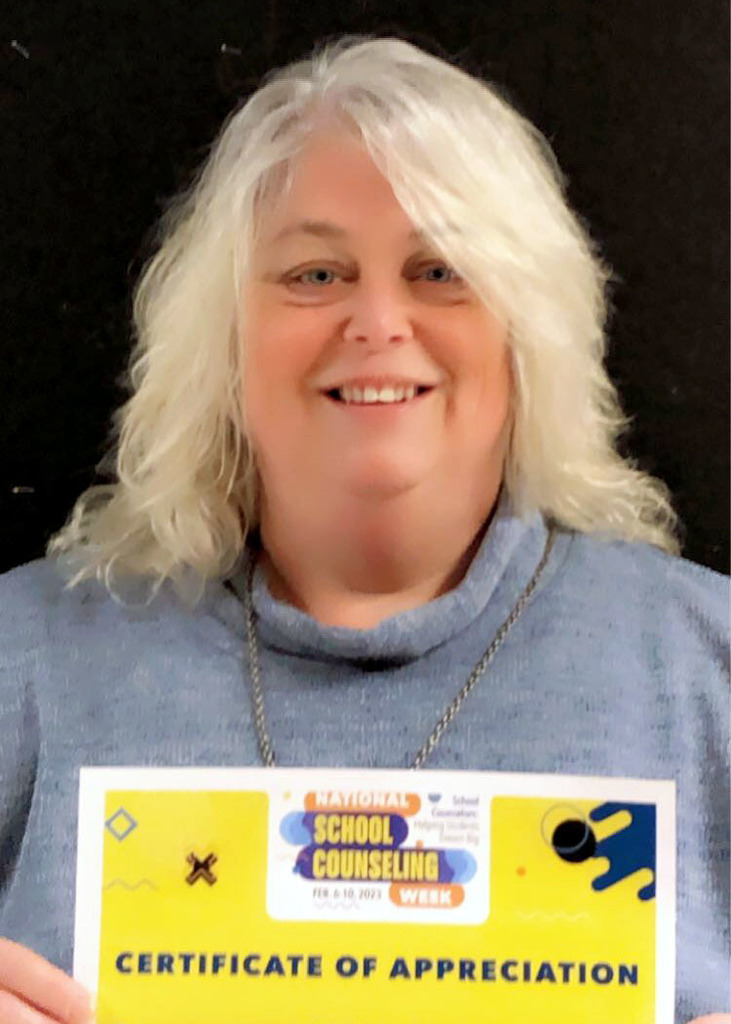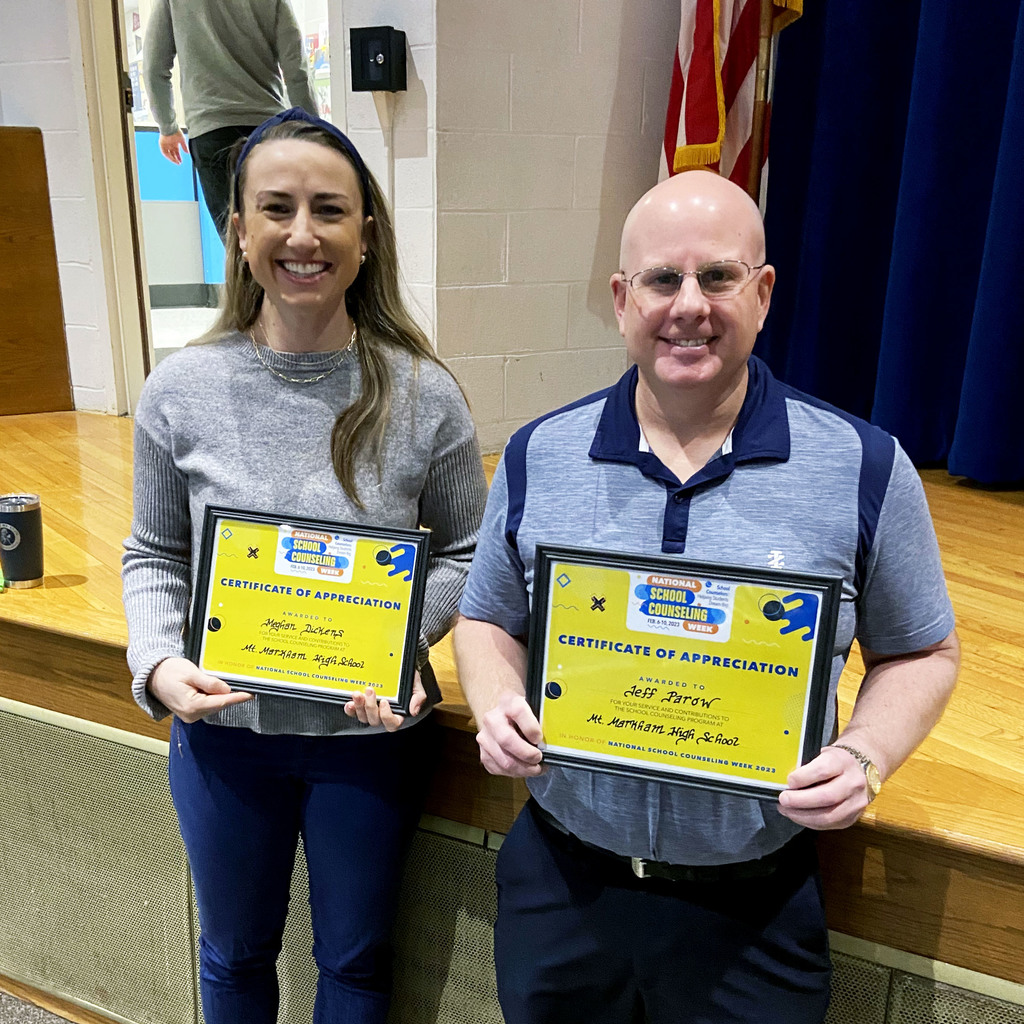 On February 23, Connected Community Schools and the West Winfield Library will host a "Sweet Treats" Valentine's Day event, where children will have the chance to make heart-shaped treats!

With Mid-Winter Recess coming up soon, Connected Community Schools, in conjunction with the West Winfield Library, has planned some exciting events! On February 21, CCS and the library are hosting a Mardi Gras craft. Stay on the lookout for information on more upcoming events!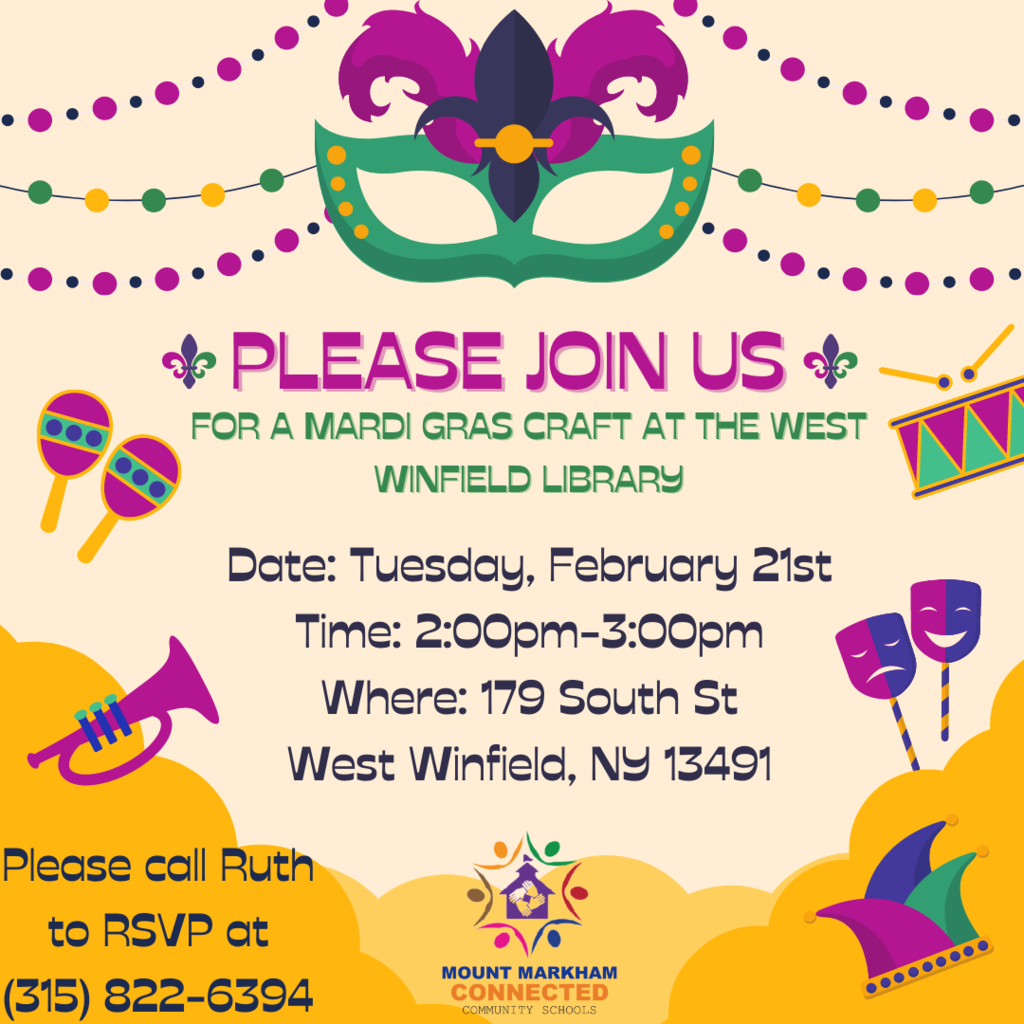 On February 20th, the Mount Markham High School HUB will offer extended hours from 12:00 pm - 6:00 pm for a food giveaway! If you have any questions, please call Linda at (315) 985 - 0859 for English, or Jackie at (315) 982-2520 for Spanish.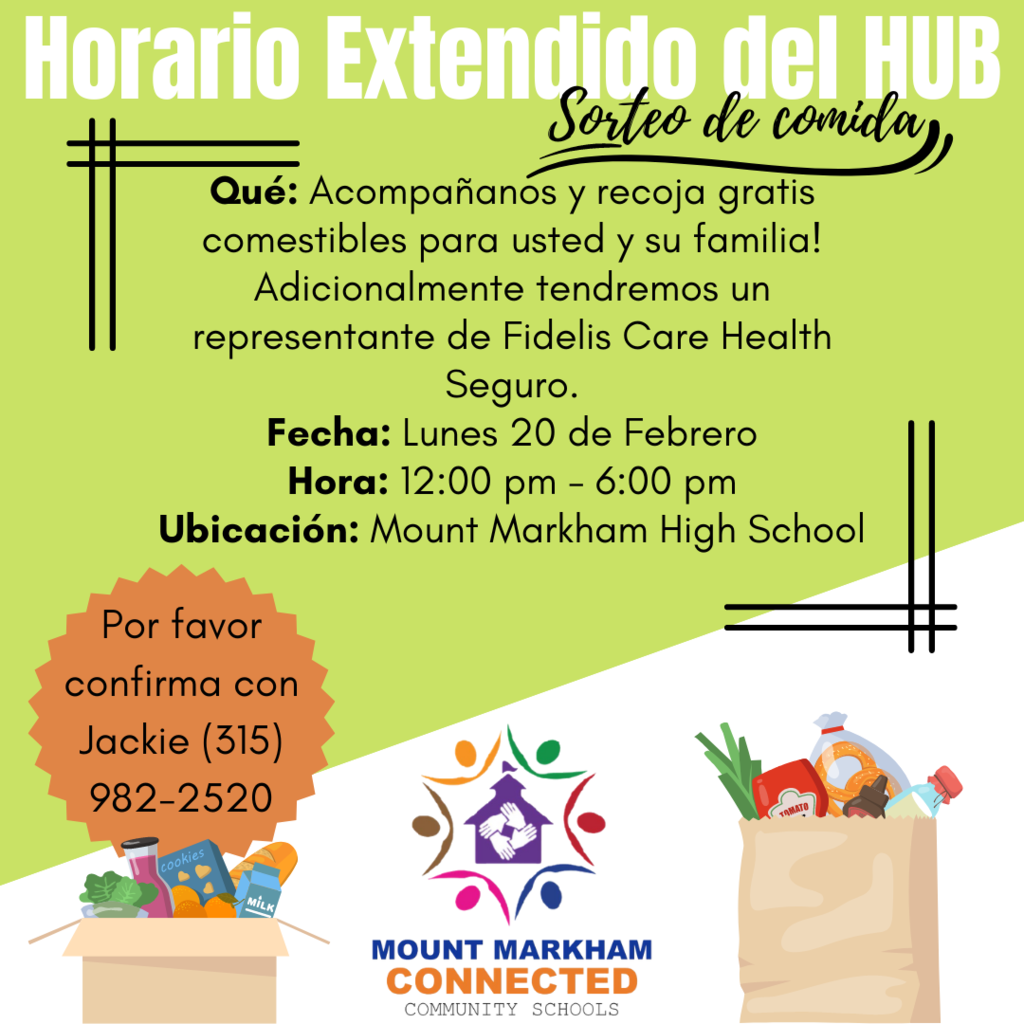 Mount Markham CSD is hiring regular and substitute bus drivers!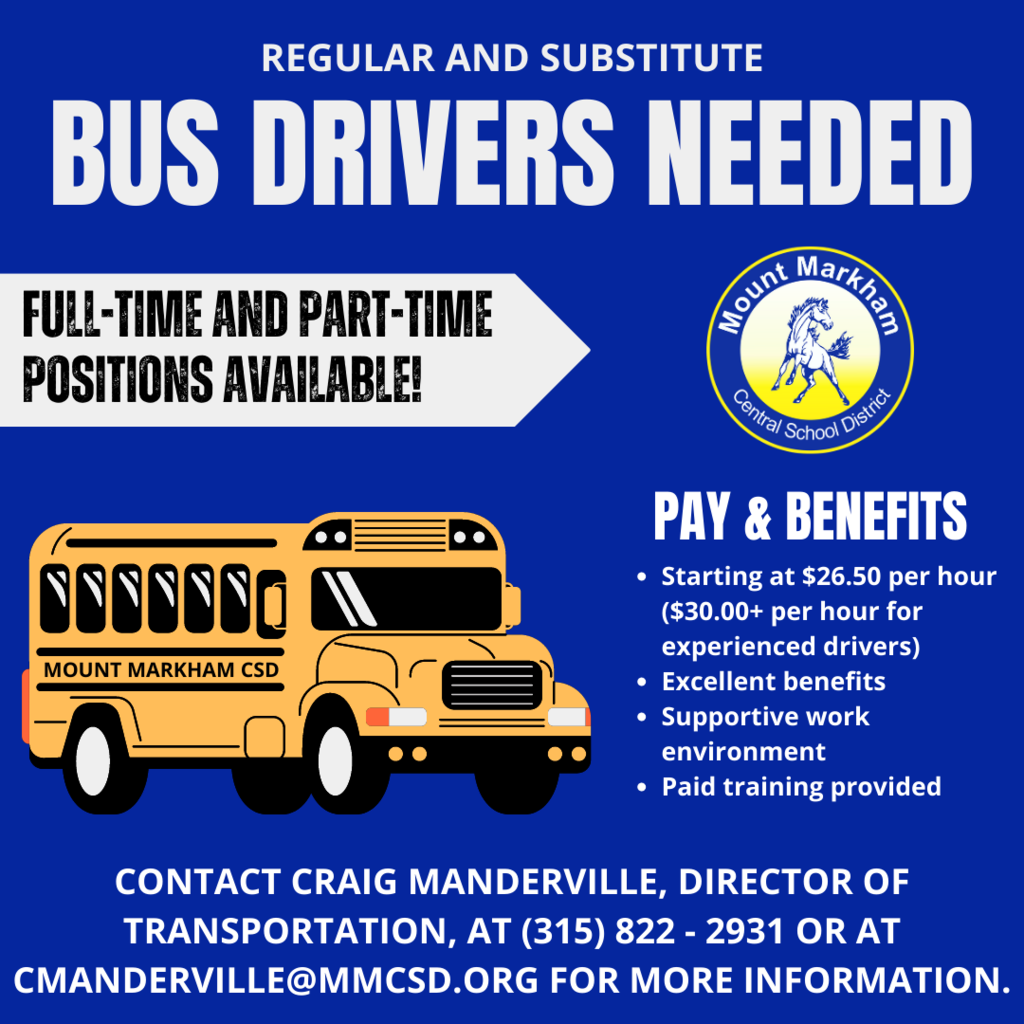 On Wednesday and Thursday, 9th and 10th grade students, along with some staff members, were able to attend a Point Break workshop at Leonardsville School, thanks to the support of the Mount Markham CSD Foundation. During the workshop, students were able to discover that they have more in common with each other than they may have thought. To learn more about Point Break, please visit
www.PointBreakOnline.com
.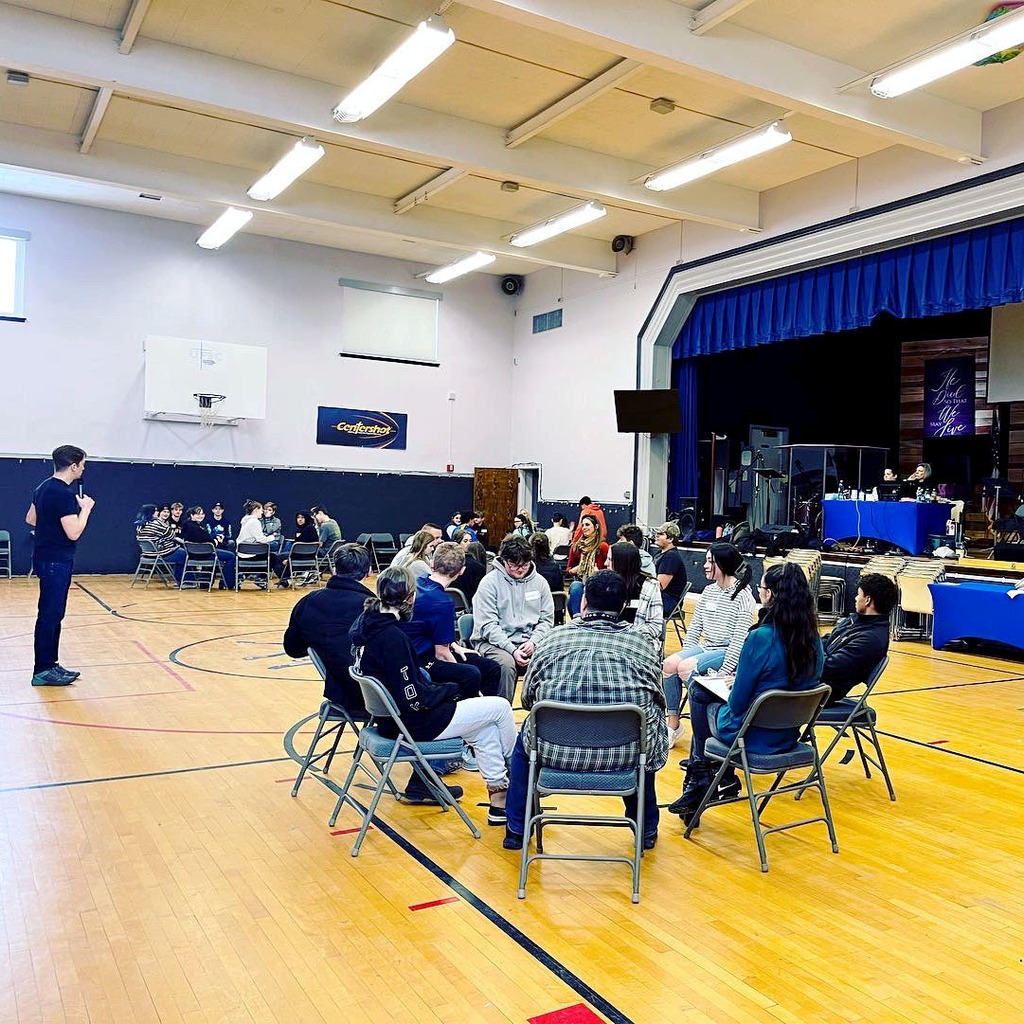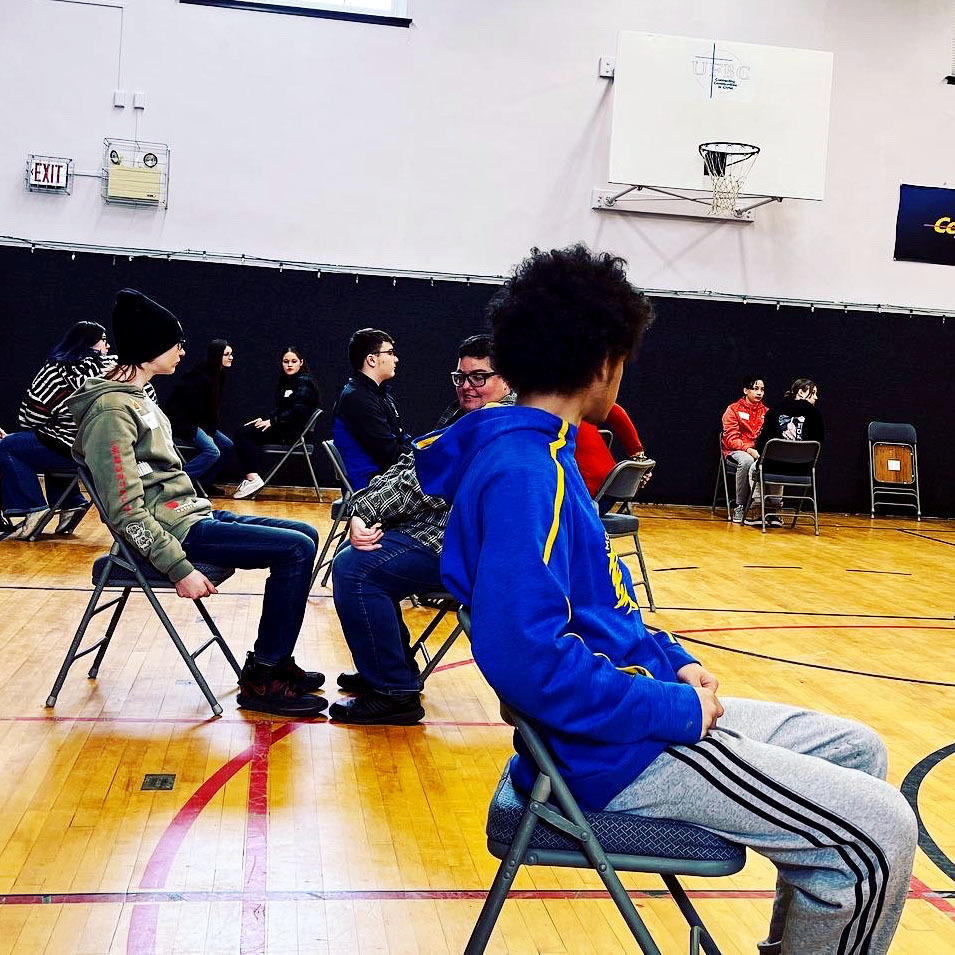 On Friday, the Elementary Library had a special visitor! With assistance from Connected Community Schools, Melo the therapy dog visited, and Miss King's class took turns reading to Melo. Mr. Kamp, Melo's owner, read a Shel Silverstein poem to the class!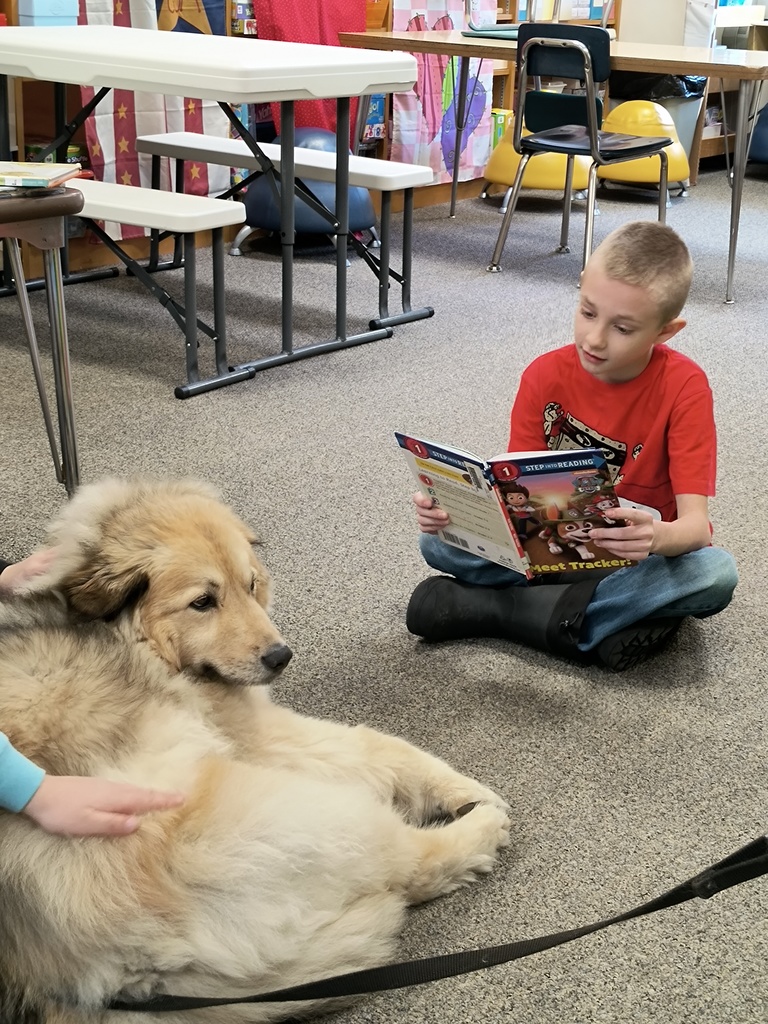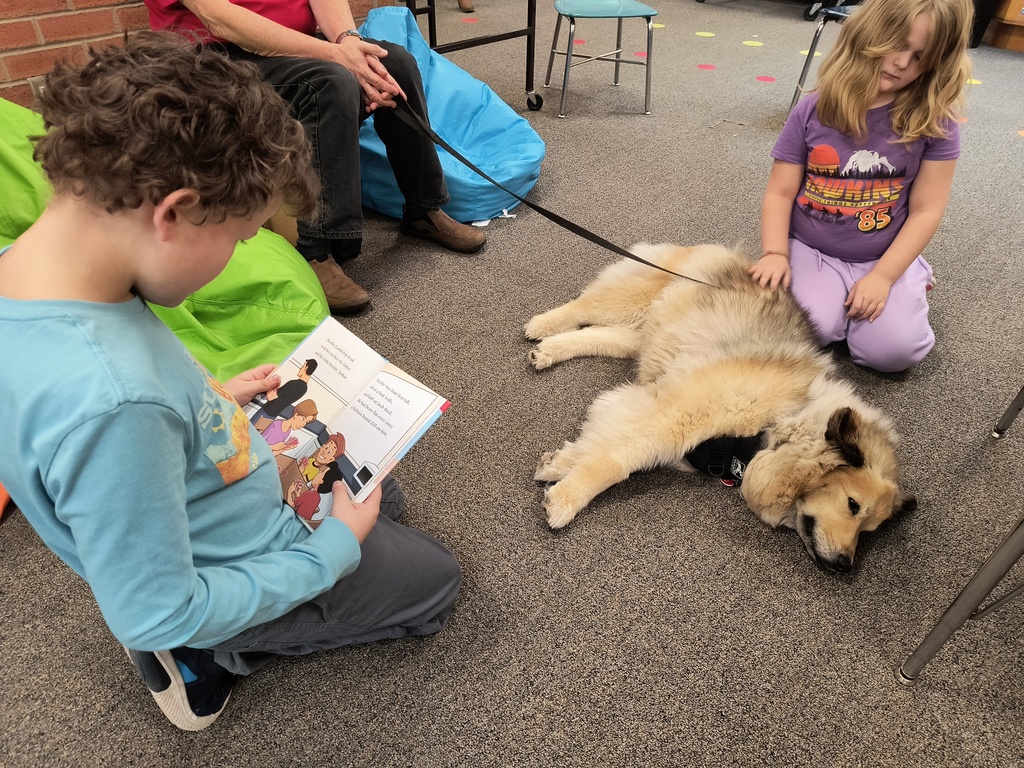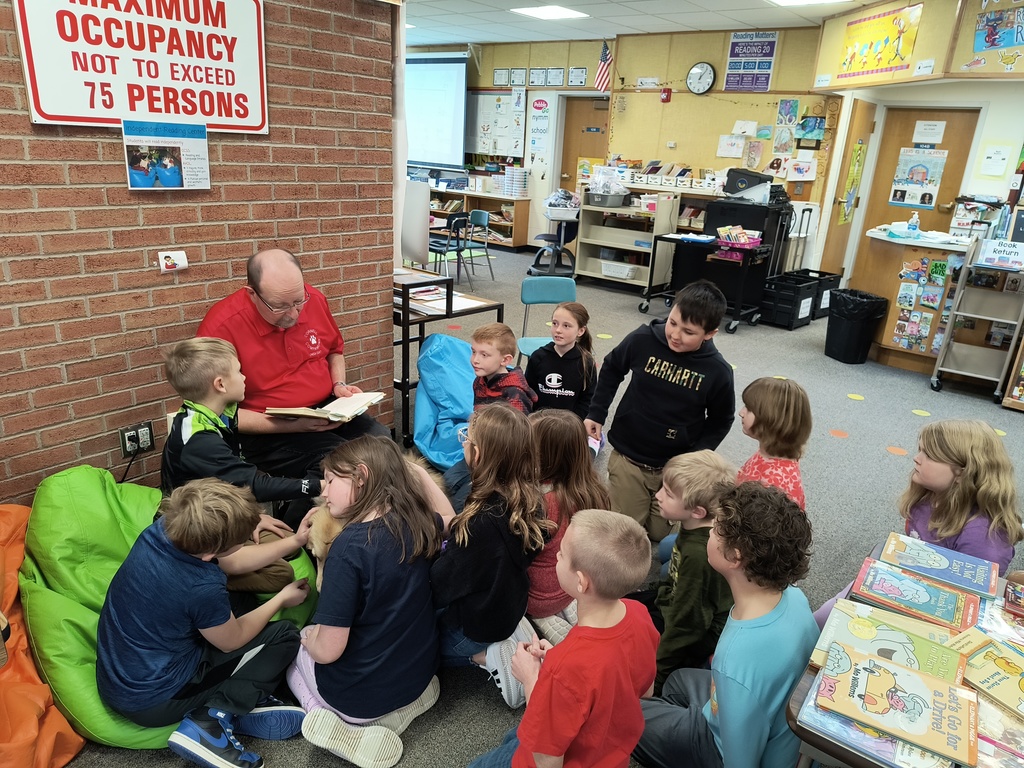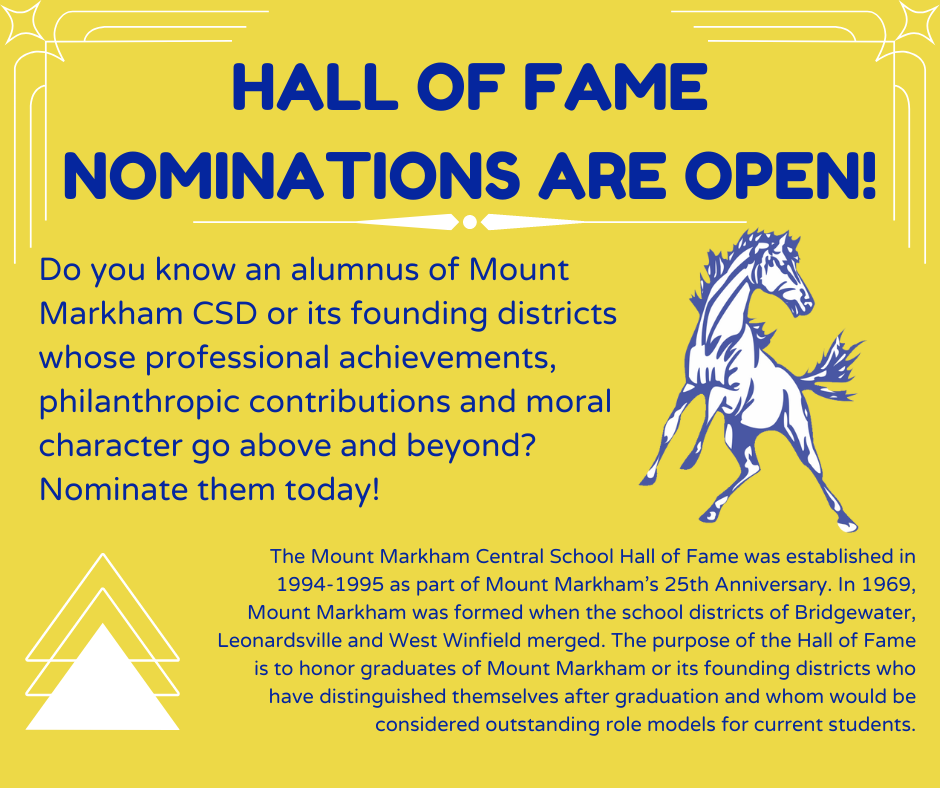 Congratulations to Maura Bednarczyk for receiving a Staff Shout-Out! Your kindness and compassion for others does not go unnoticed.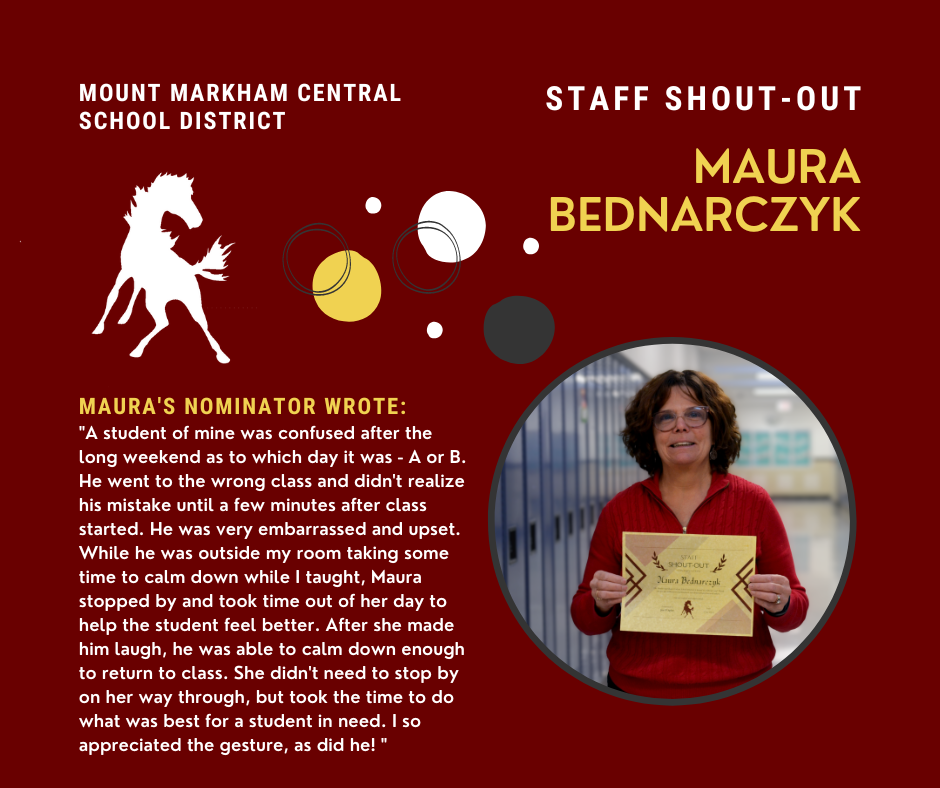 Yesterday, the Connected Community Schools HUB at Mount Markham High School held a food giveaway for our students and their families. Connected Community Schools was joined by Cornell Cooperative Extension Herkimer County and Herkimer County Public Health.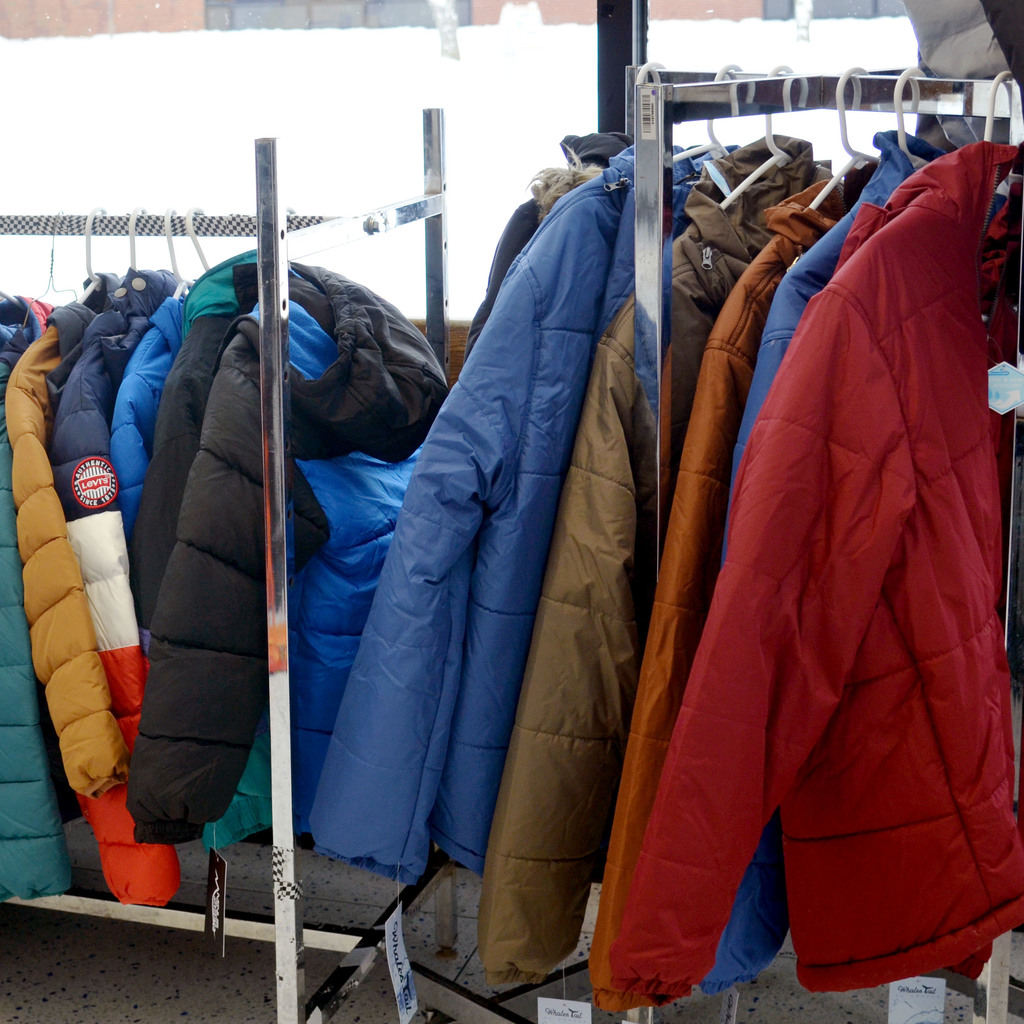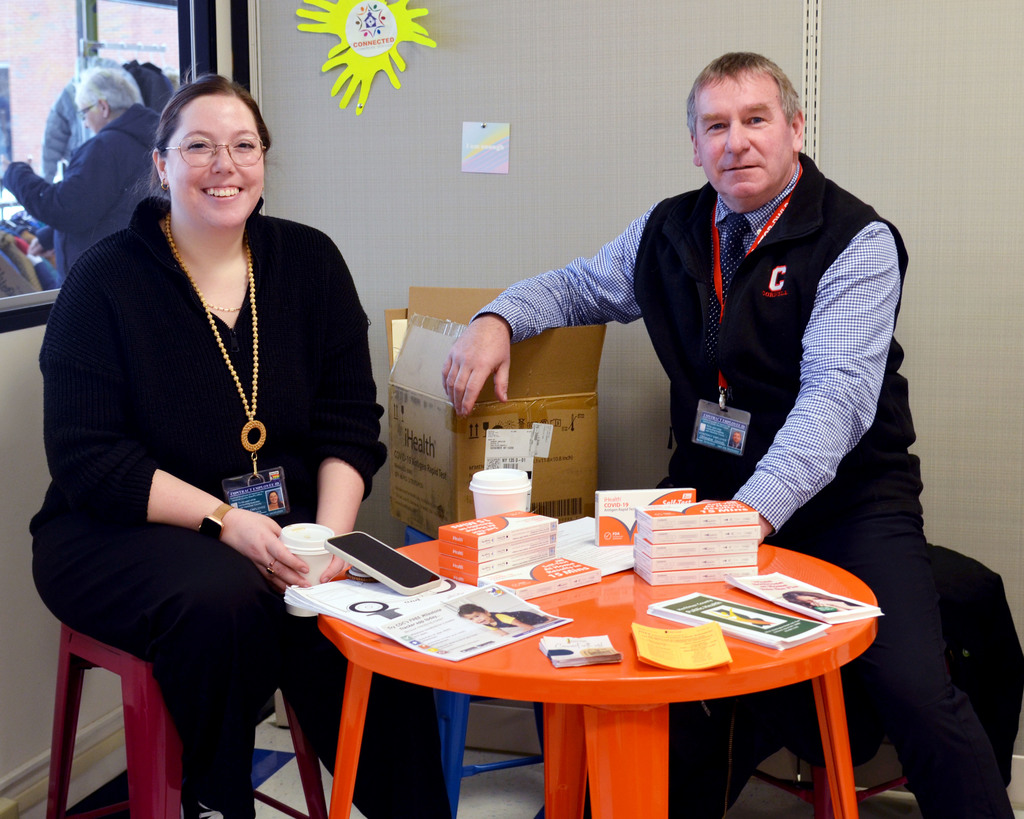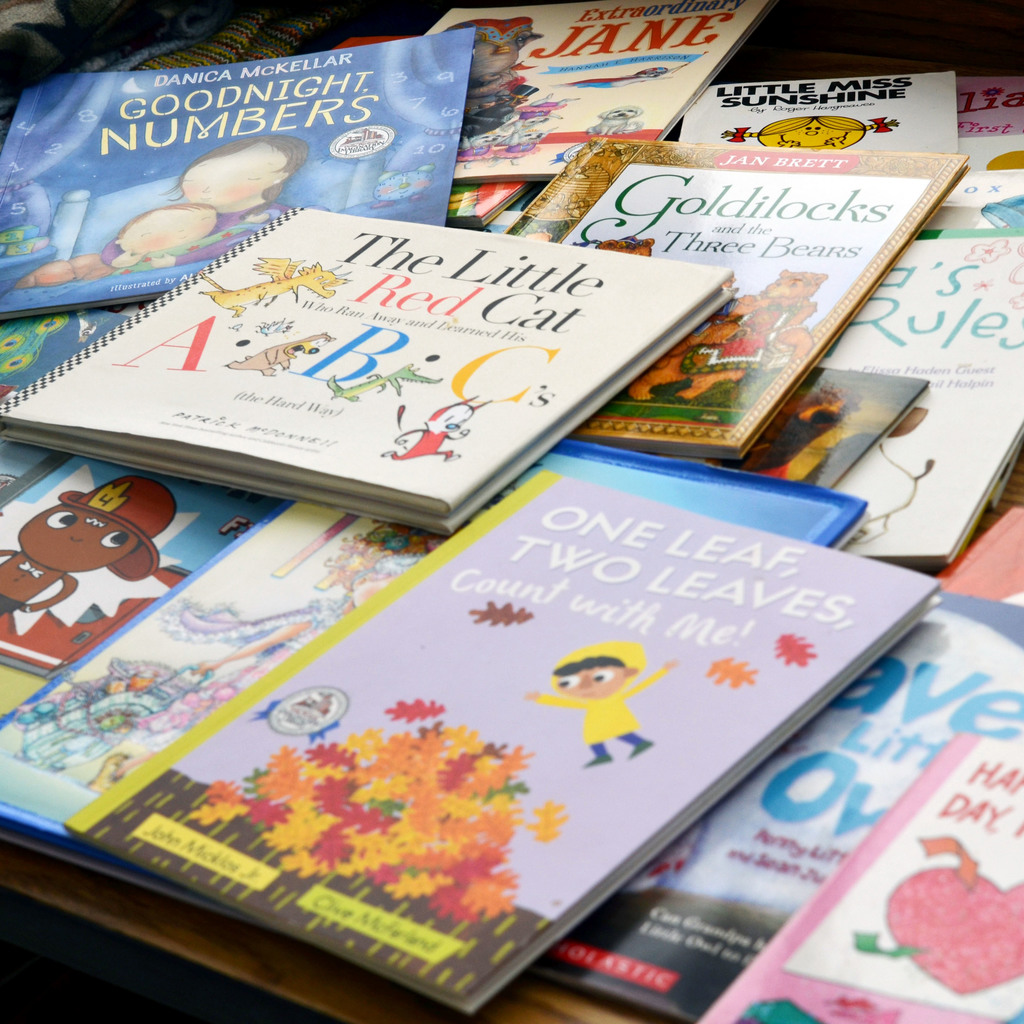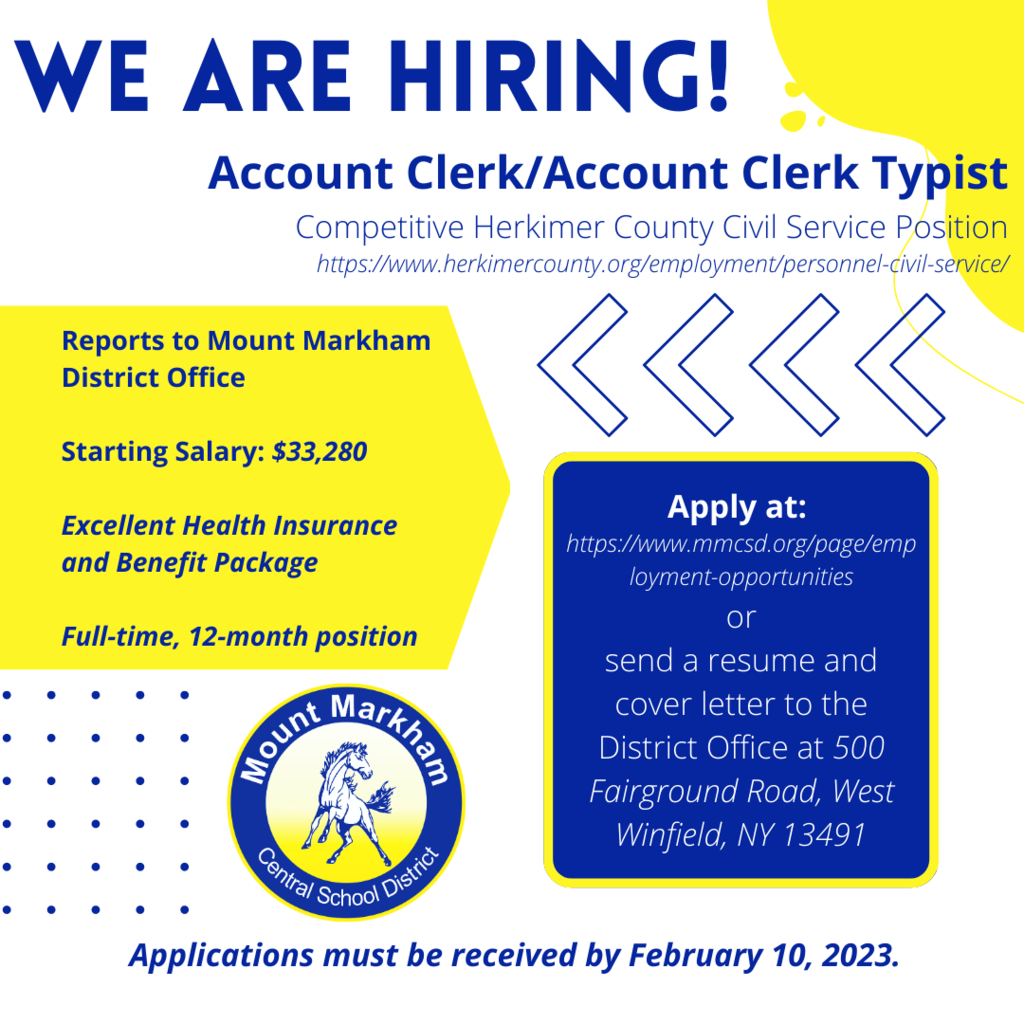 Happy International Day of Education! The UN General Assembly established January 24 as International Day of Education in 2018, to celebrate and acknowledge the role of education in supporting peace and development.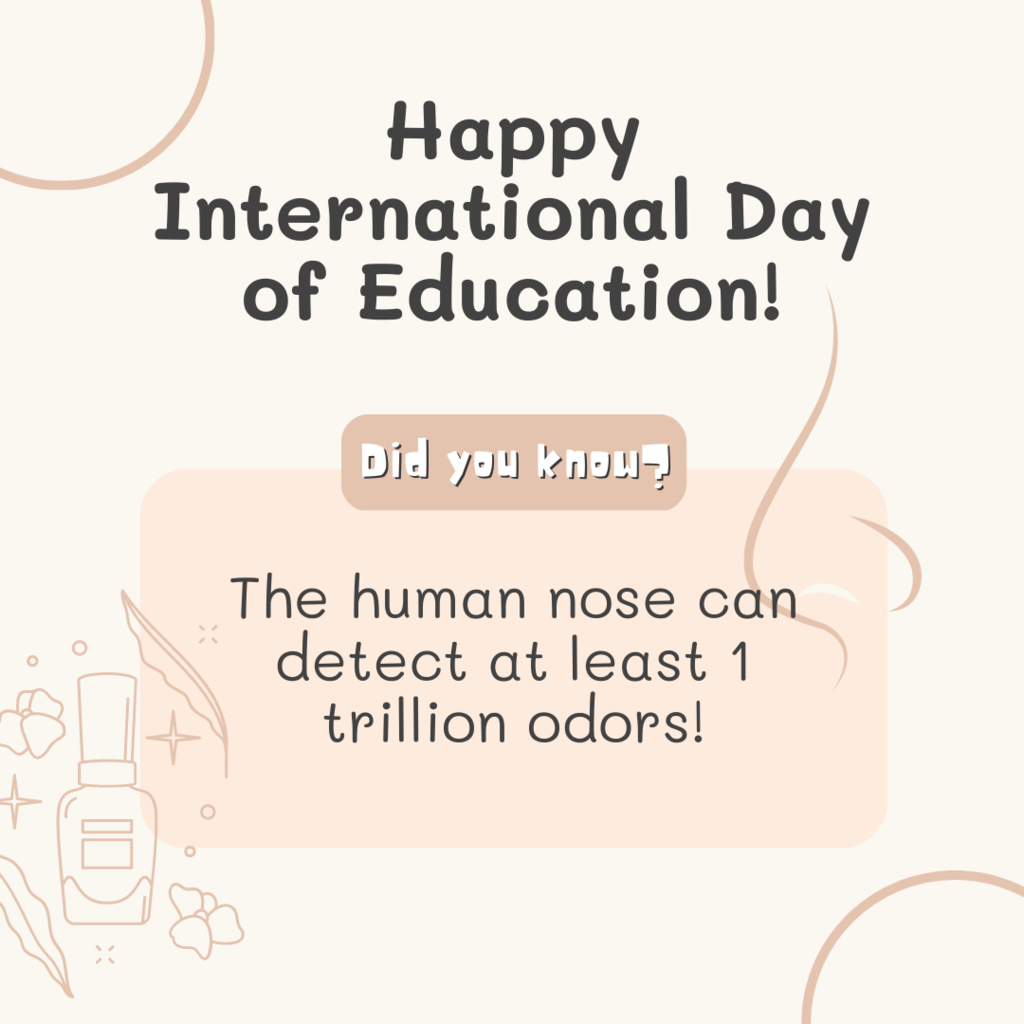 A Board of Education Workshop will be held in the District Office Board Room on January 24, 2023 at 8:00 pm.

Mount Markham Connected Community Schools is holding a winter craft event at the West Winfield Library on Saturday, January 14!

Mount Markham CSD is pleased to announce that the All-School Musical (grades 7-12) is returning this spring! Under the direction of Ms. Ellen Campion, Ms. Carolyn Goodfellow and Ms. Carrie Nelson, the students will be presenting Frozen Jr. on Thursday, March 30th, Friday, March 31st and Saturday, April 1st. We can't wait to see you there!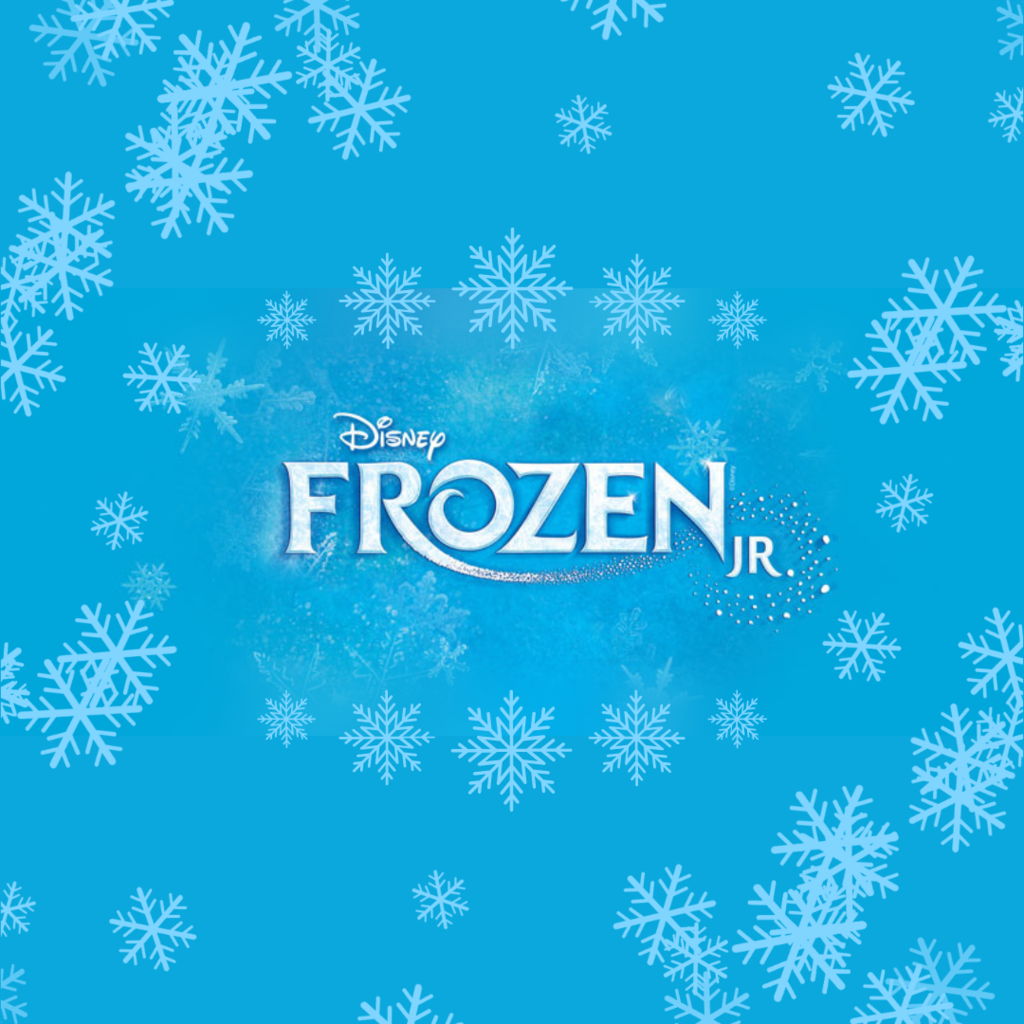 Happy New Year! We hope that 2023 is a wonderful year for you and your family!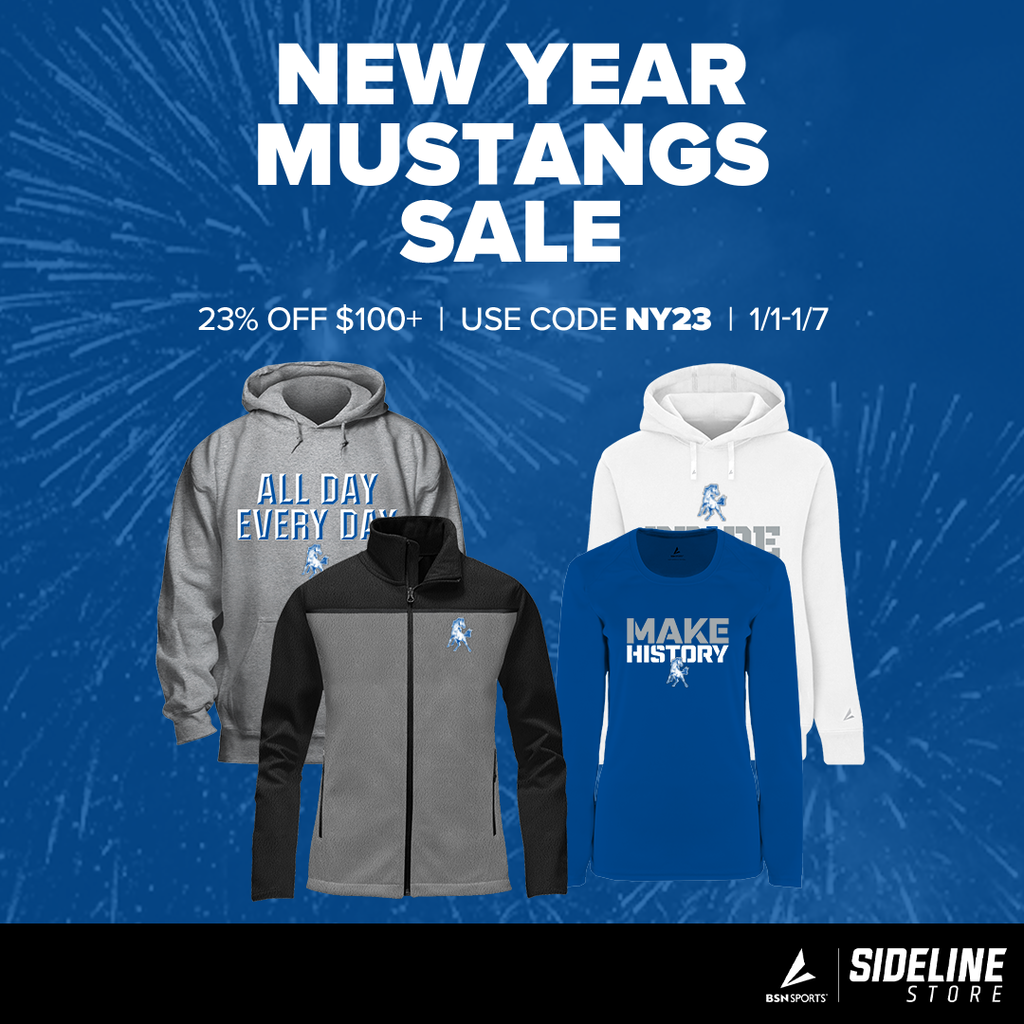 Happy Holidays! Mount Markham CSD will be on recess from 12/23 - 1/02. Have a peaceful and restful break.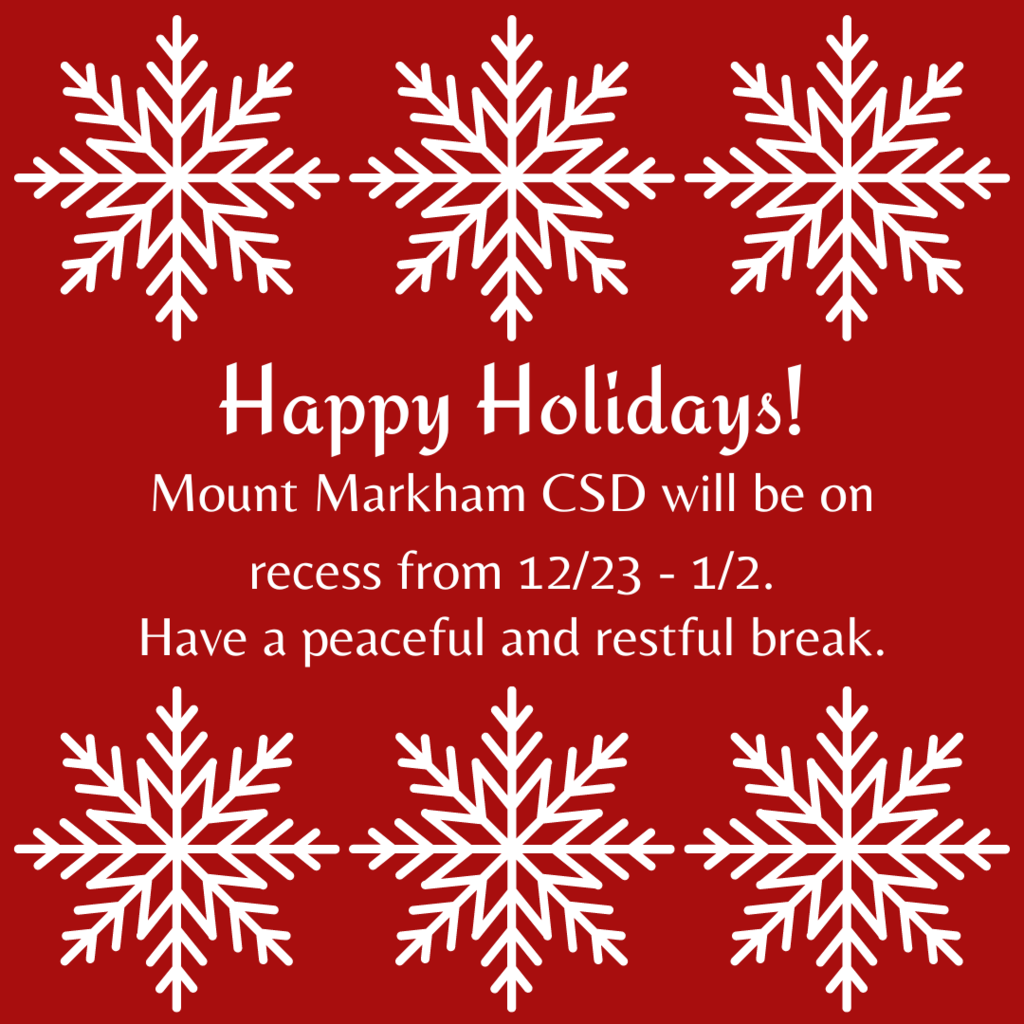 Knowing that the needs of our students and their families may still be present over the break, we want to make sure that our community knows that, while the school is closed, Connected Community Schools is still working and able to connect with families to meet their needs. Each building will have a site coordinator on-site over the break. Site coordinators are not working on 12/23, 12/26 and 1/2. On-call CCS staff will be available 24/7.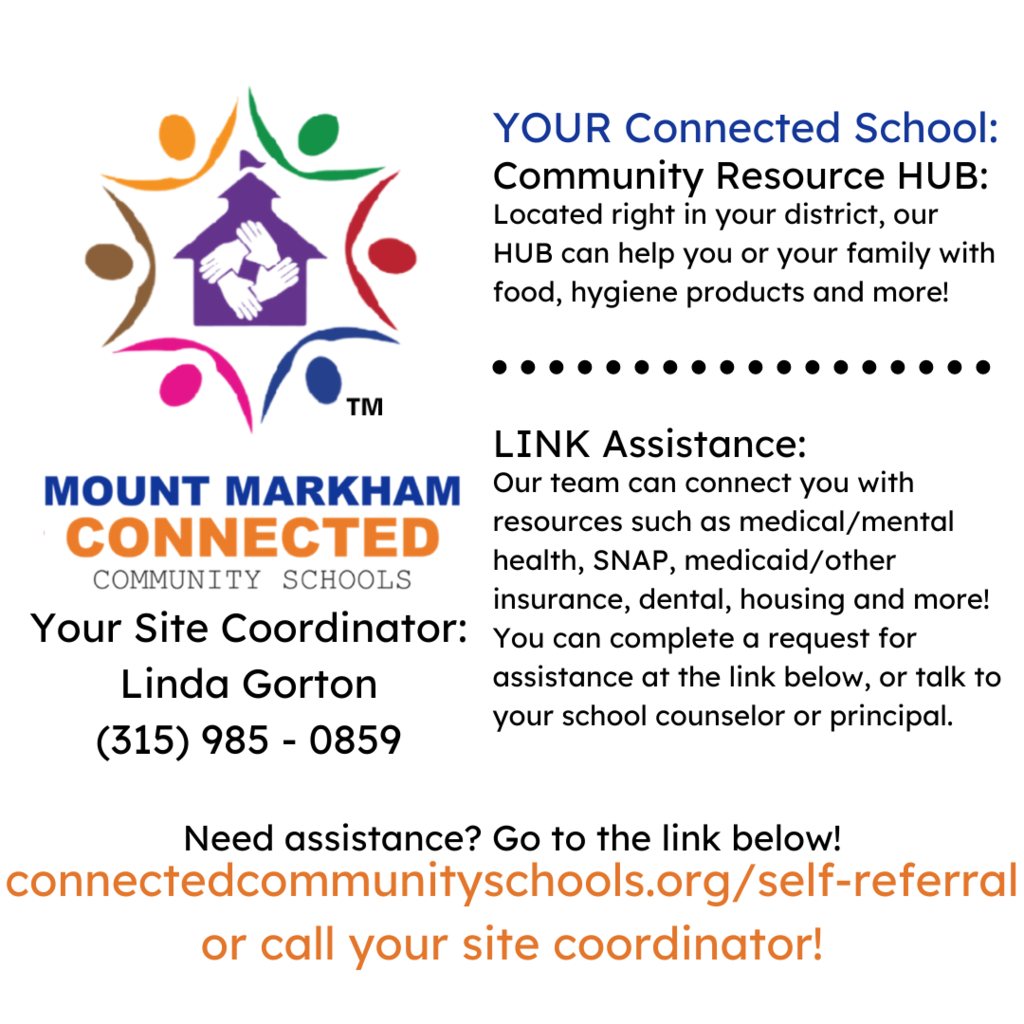 We love to see collaboration between our schools! Students from Mr. Rathbone's 8th-grade Advanced Technology class made Christmas ornaments and brought them to Mrs. Jones's kindergarten class. The kindergarten students decorated the ornaments and got to take them home.