Happy St. Patrick's Day!

Mount Markham High School is all decked out for St. Patrick's Day!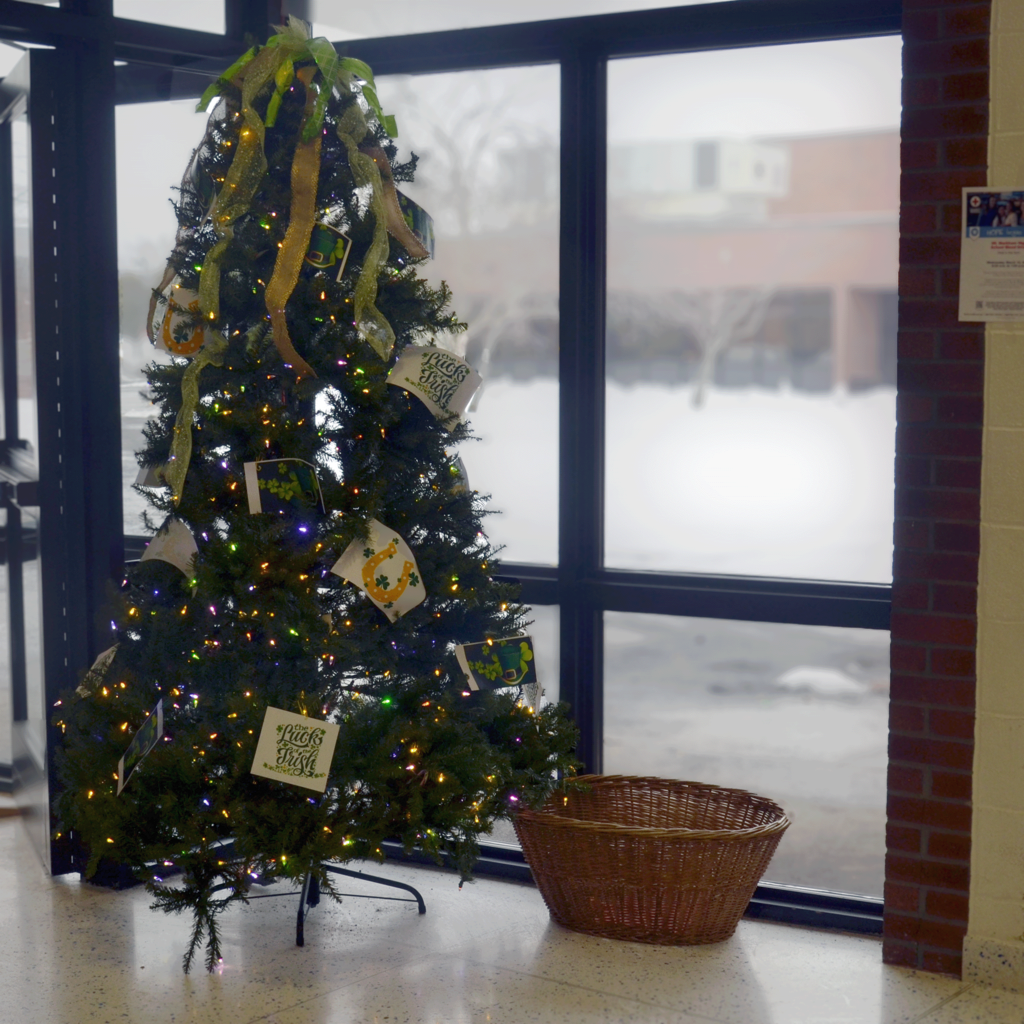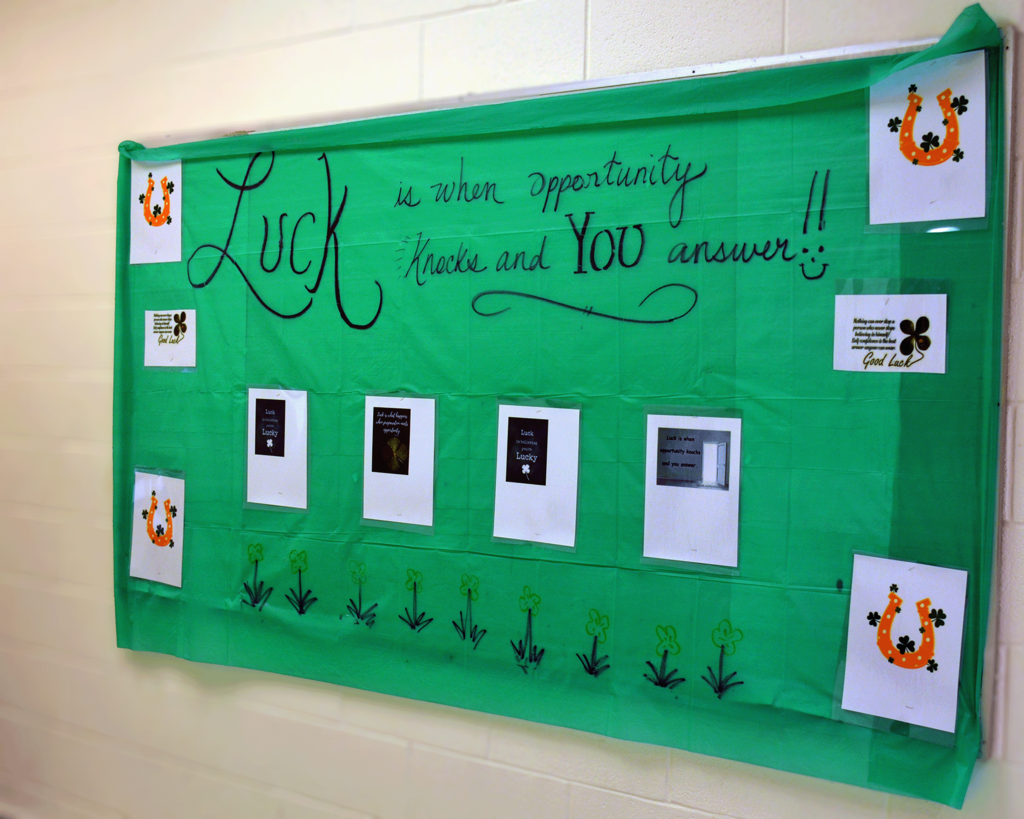 In Mrs. Brower's English 10 class, students participated in a Mystery Activity. All of the students communicated, collaborated and problem solved to figure out who committed the act. The class had a great time finding the evidence to come to a decision!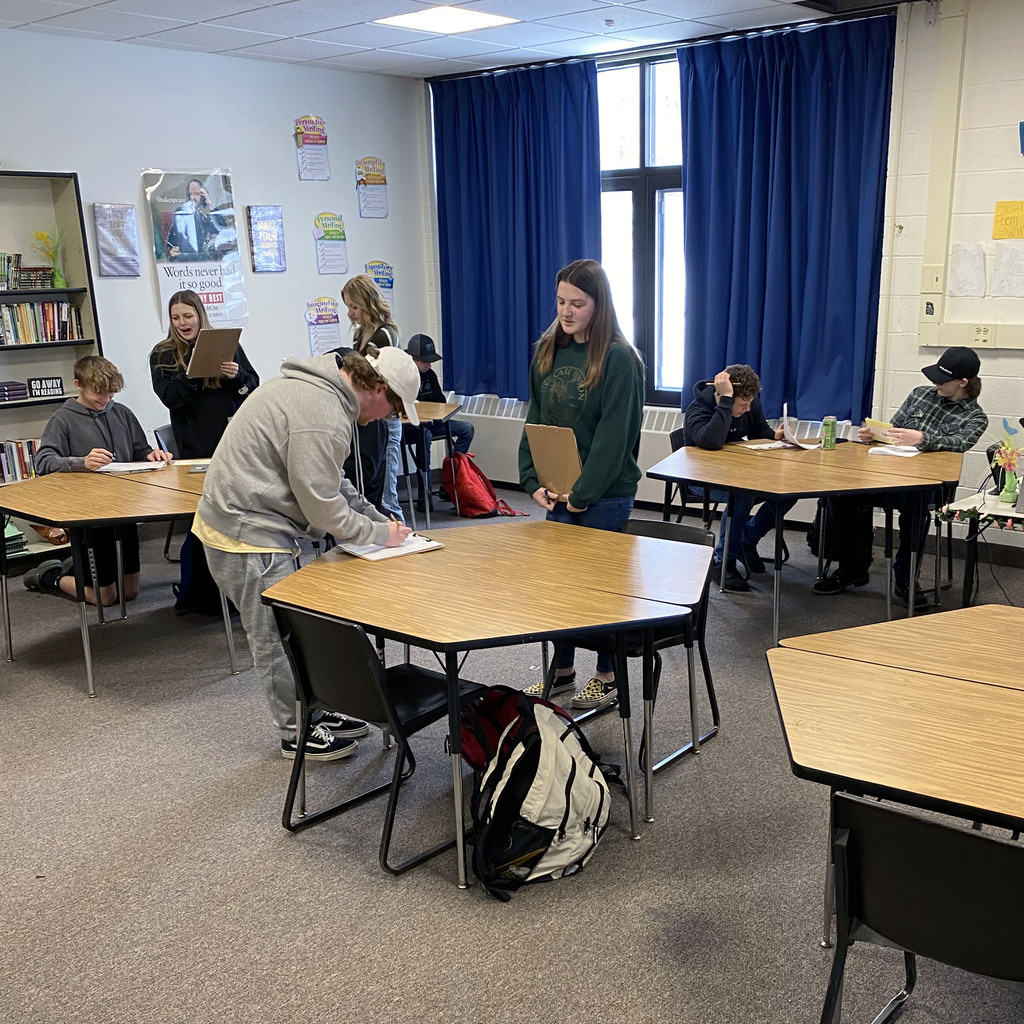 Congratulations to Caleb Edson, Evan Kocienda, Jaida Kampf, Logan Barringer, Alex Cook, Paige Berberick, Reagan Blades, Collin Giammella, Morgan Ferguson, Owen Jones and Owen Allen for consistently exhibiting the character trait of "kindness" throughout February. Great job!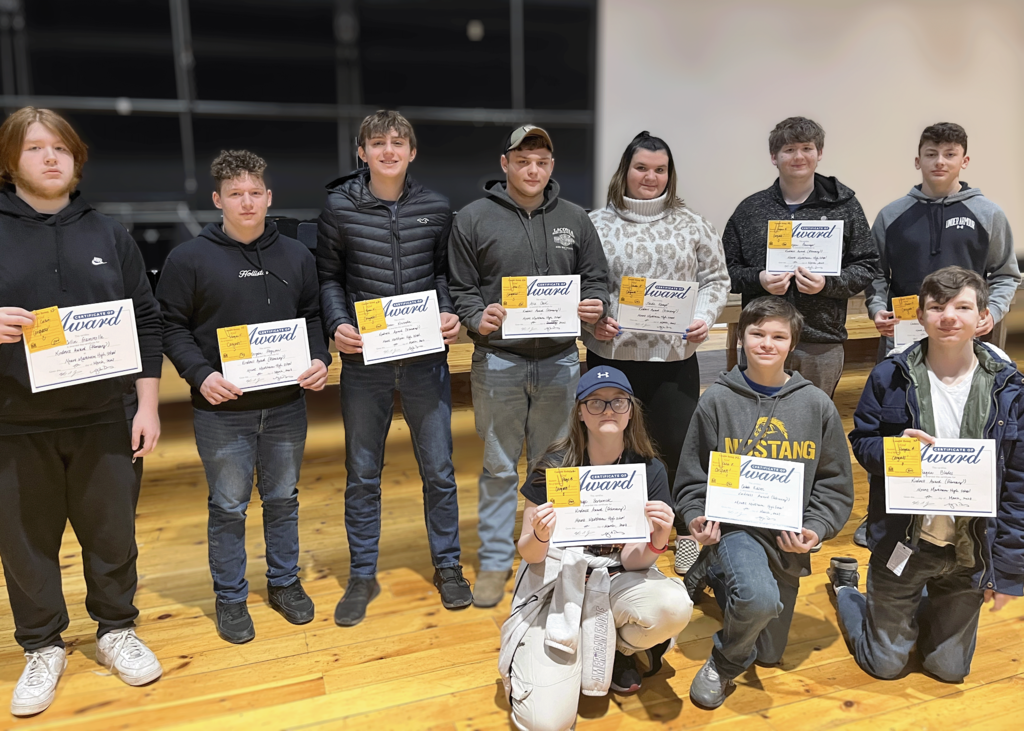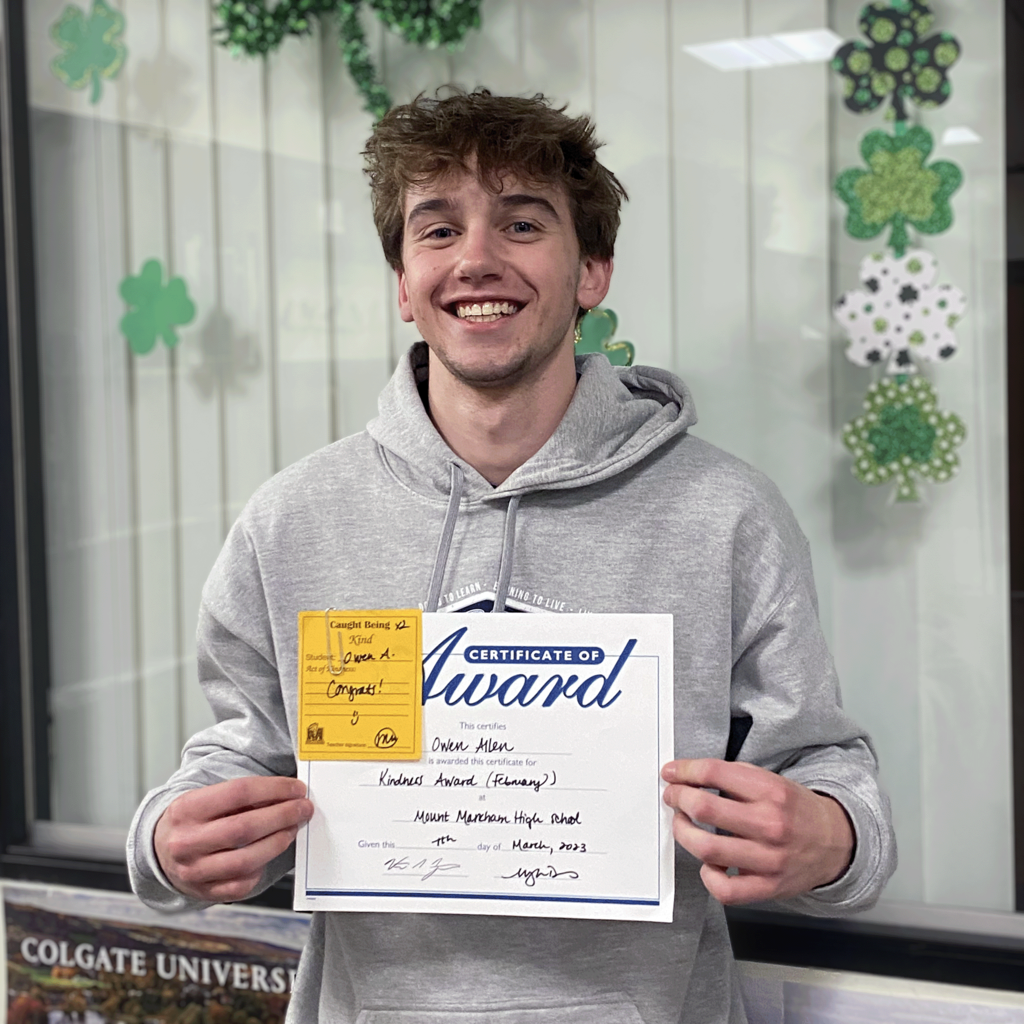 Congratulations on receiving a Staff Shout-Out, Ann Bouthillier! Thank you for going above and beyond to give our students a rich and immersive educational experience.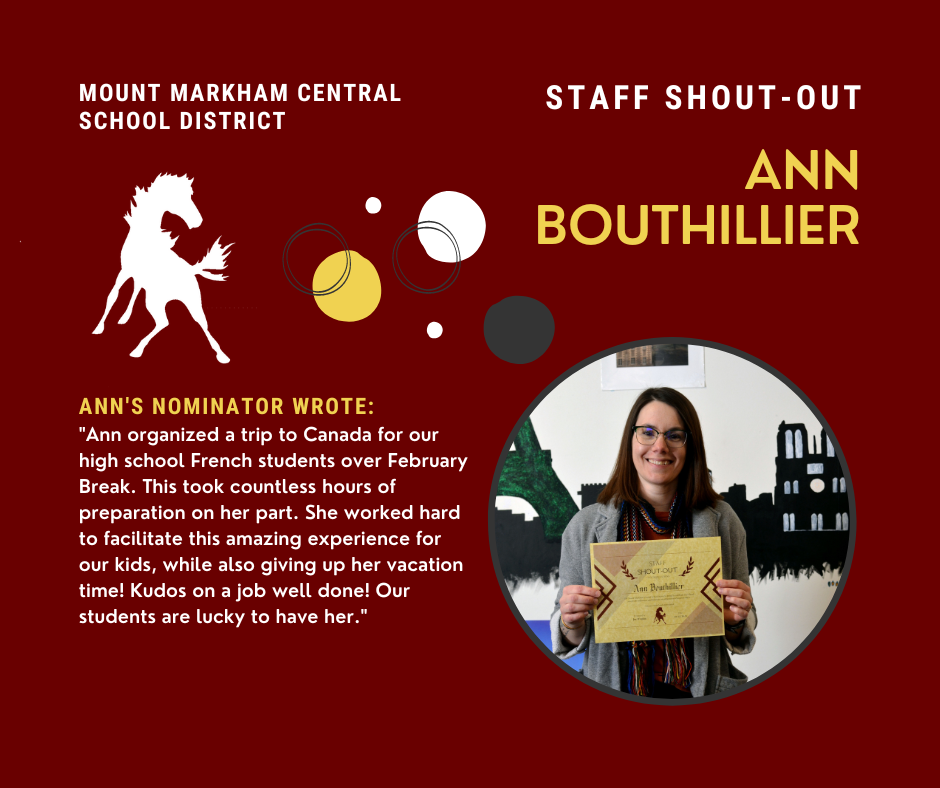 Over the break, students from the Mount Markham High School French Club, advised by Ann Bouthillier, participated in a three-day trip to Quebec City and Montreal. Students participated in historic walking tours of Old Quebec, dog-sledding, historical reenactments at the Martello Tower and a visit to the Biodome. The students were able to sample traditional Quebecois cuisine at a sugar shack and capitalize on Quebec's long winter with tubing at the Village Valcartier. Our students represented Mount Markham CSD with respect and enthusiasm in all of the activities. The French Club would like to thank Mrs. Culver, Mme Puccio and Mrs. Trevisani for chaperoning. We would also like to thank Mr. Zampetti, Mr. D'Apice and the Board of Education for their support of the trip.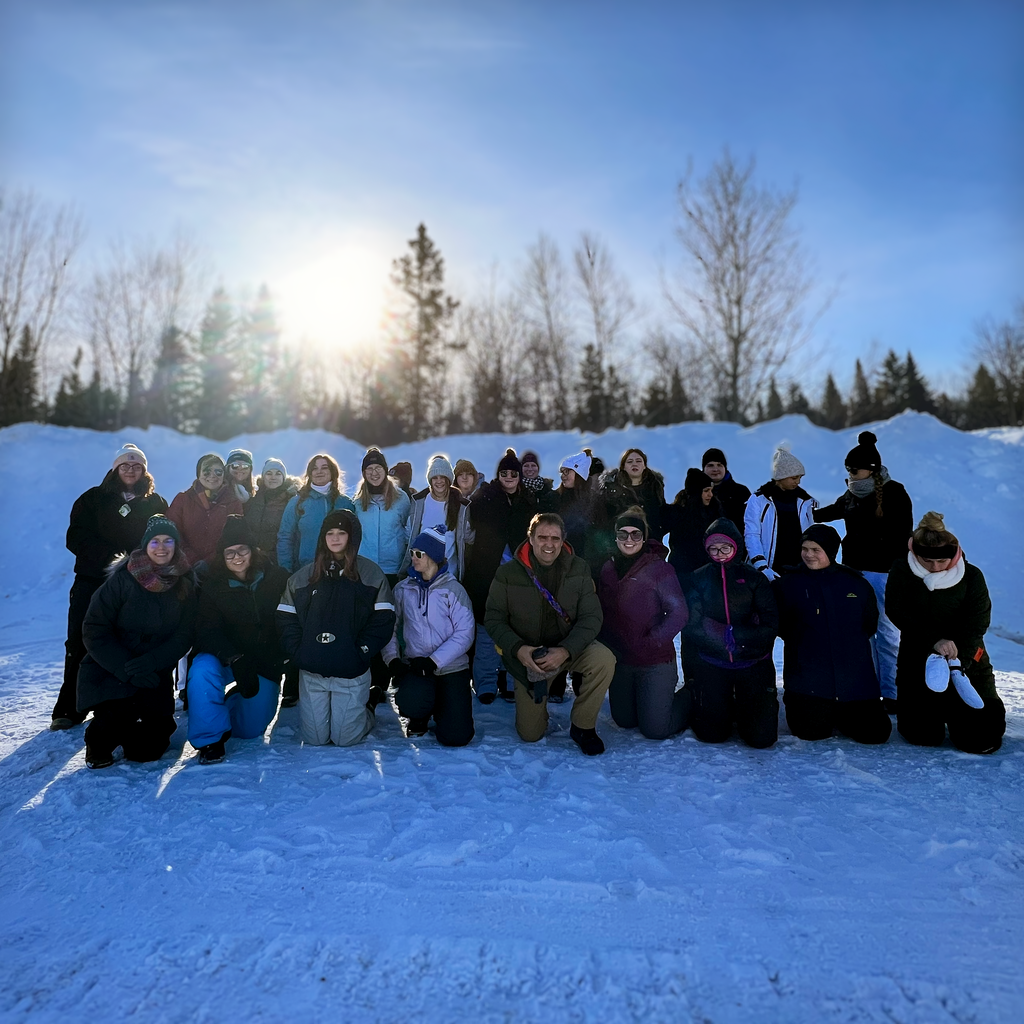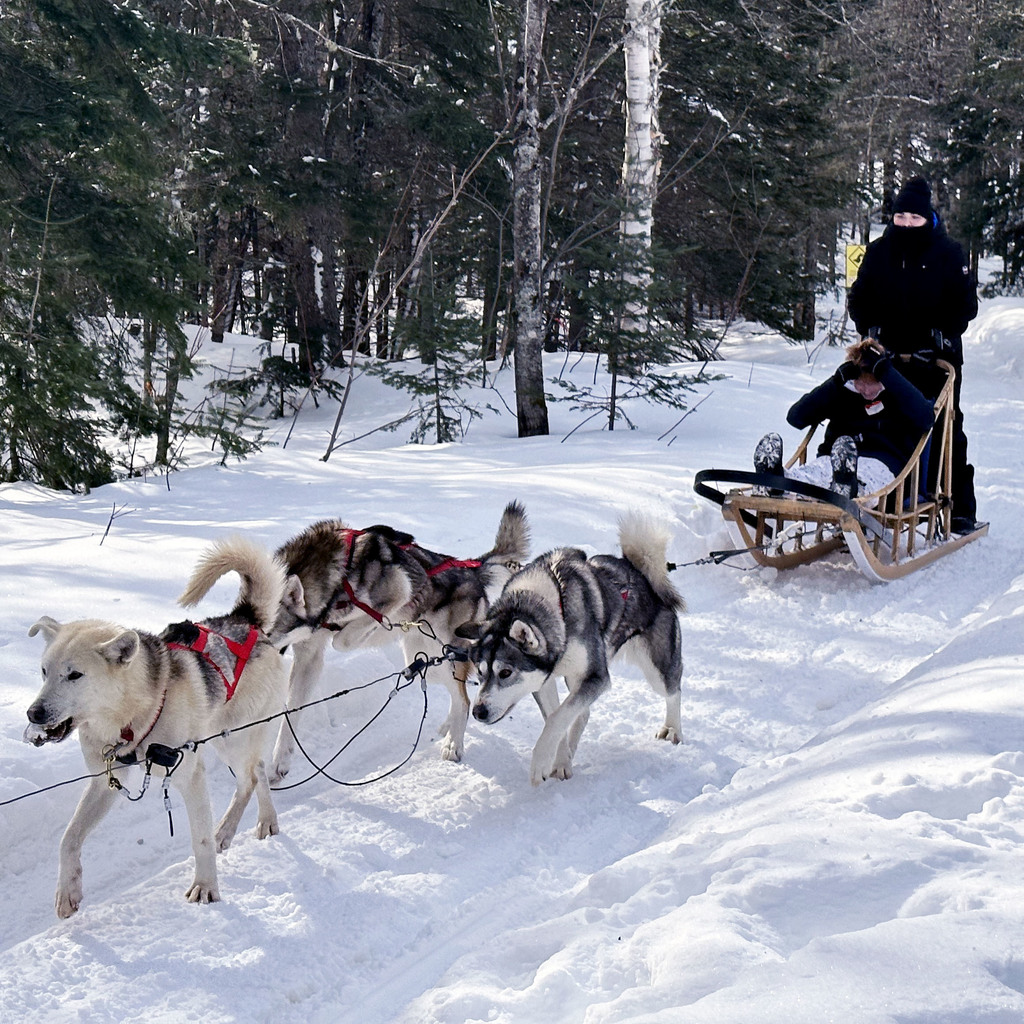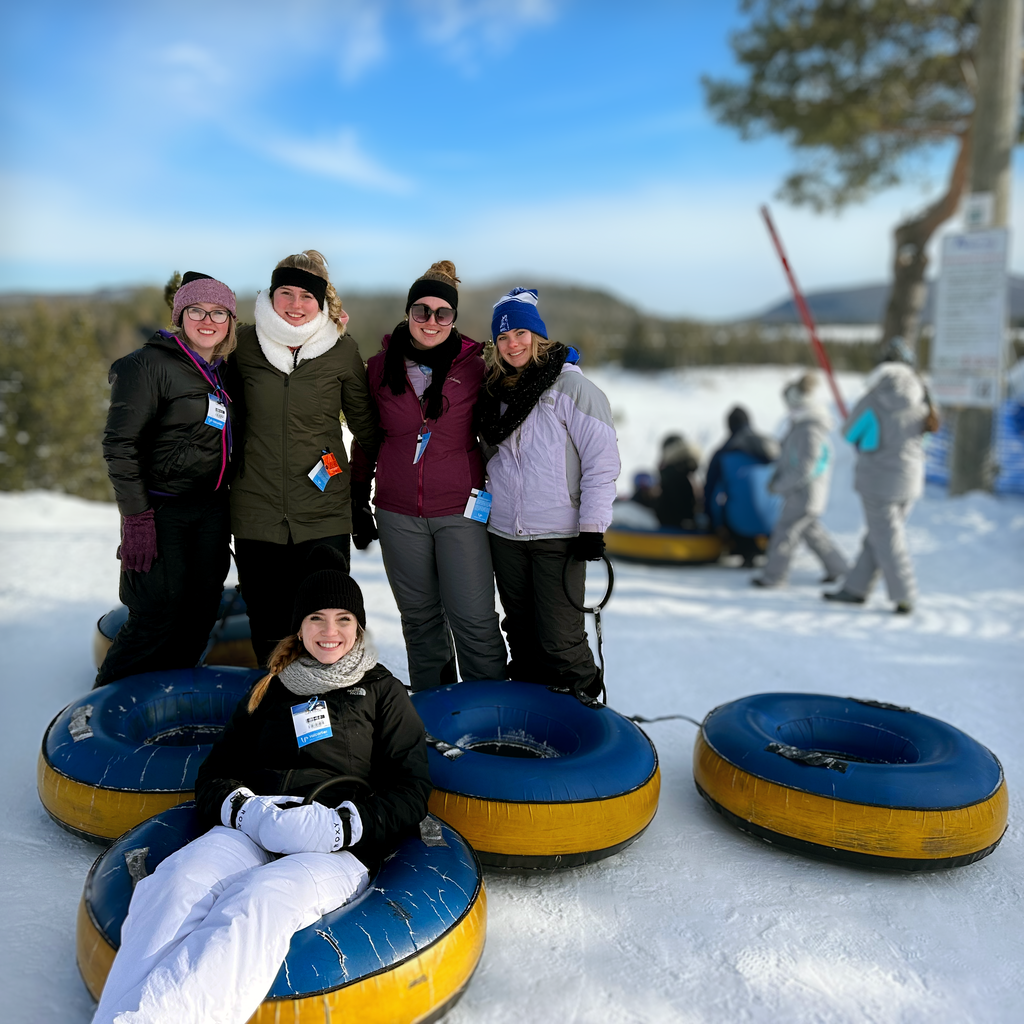 Students in Ms. Robinson's Astronomy class have been working on creating dioramas of Martian or Lunar colonies to wrap up their unit on planets. In addition, they learned about paper circuits and were tasked with including at least one working light feature that utilizes these circuits. The students did a great job! Thank you to Mrs. Pagano for helping students with their artistic visions and Mrs. Yager and Mrs. Spinella for helping the students learn about paper circuits!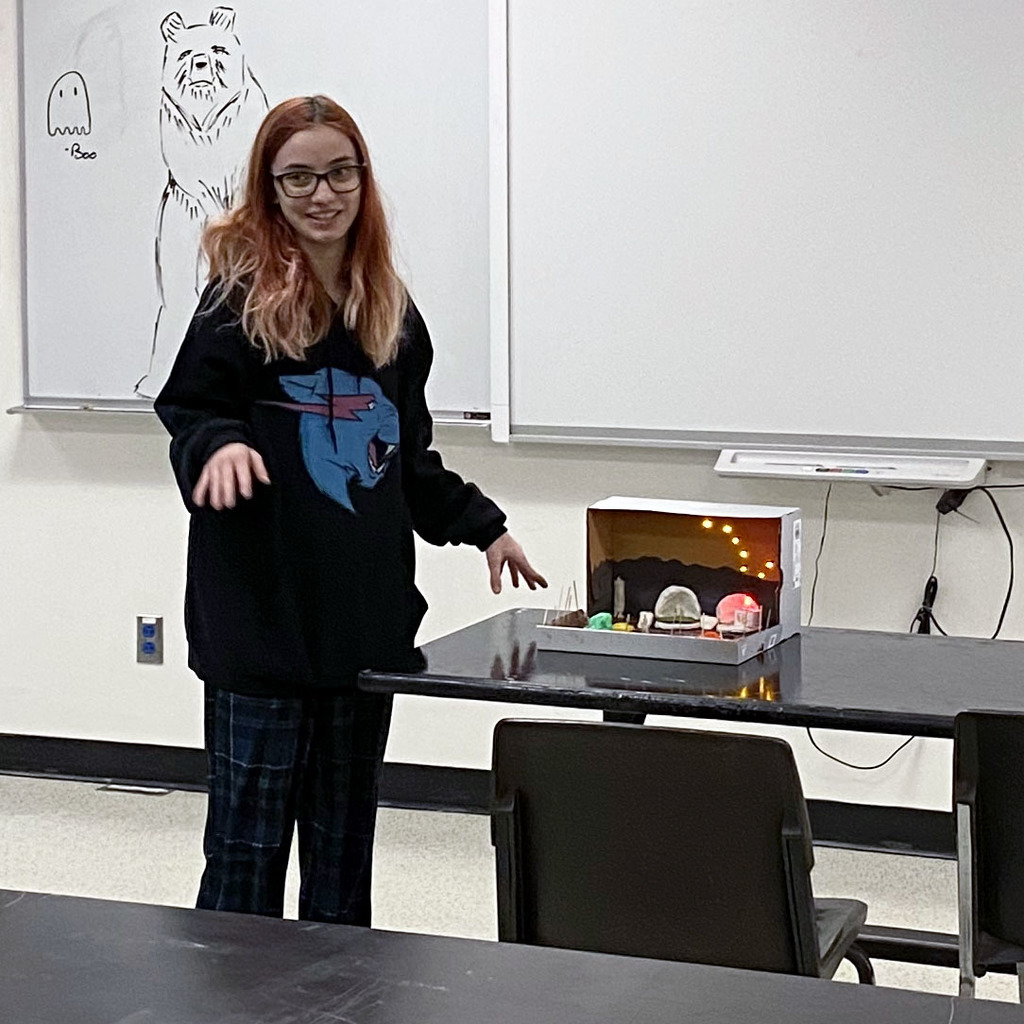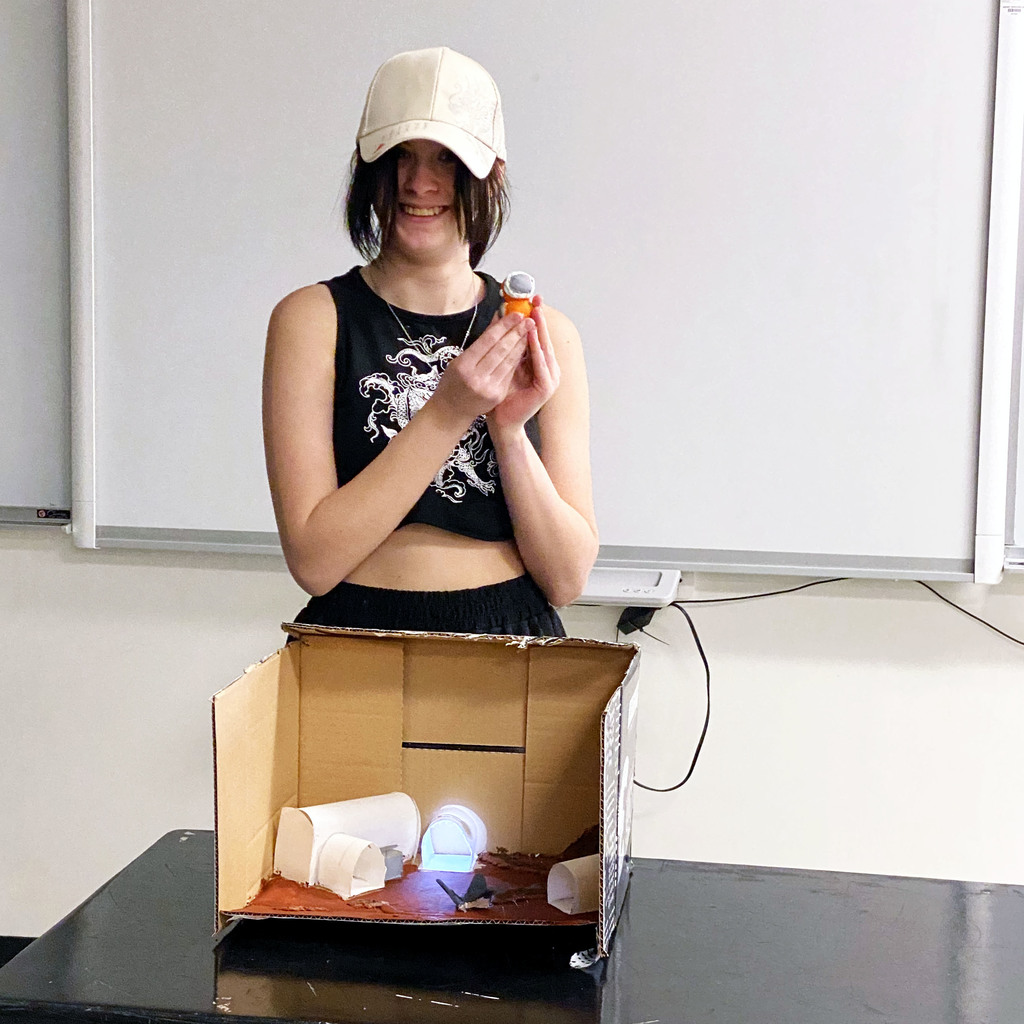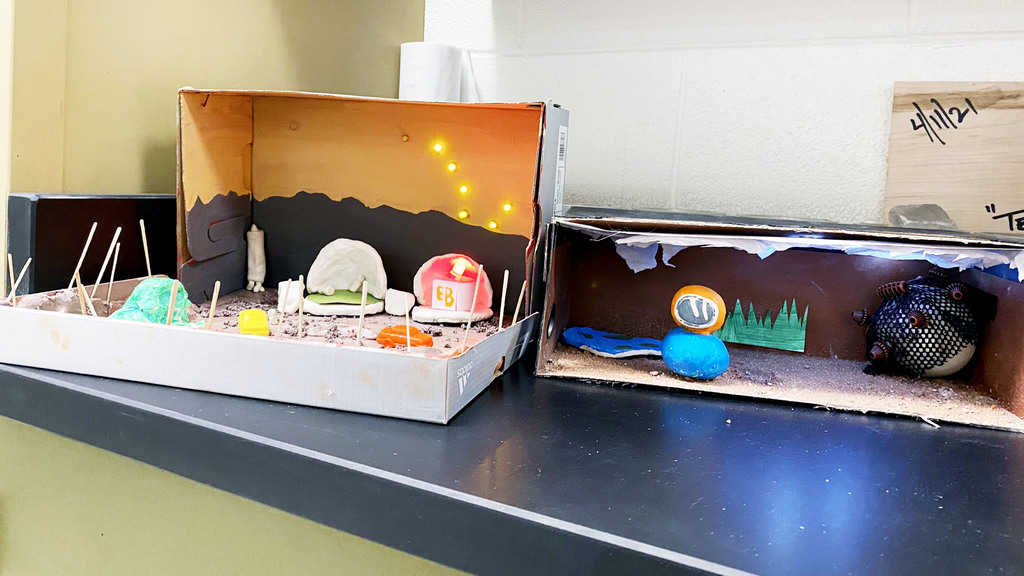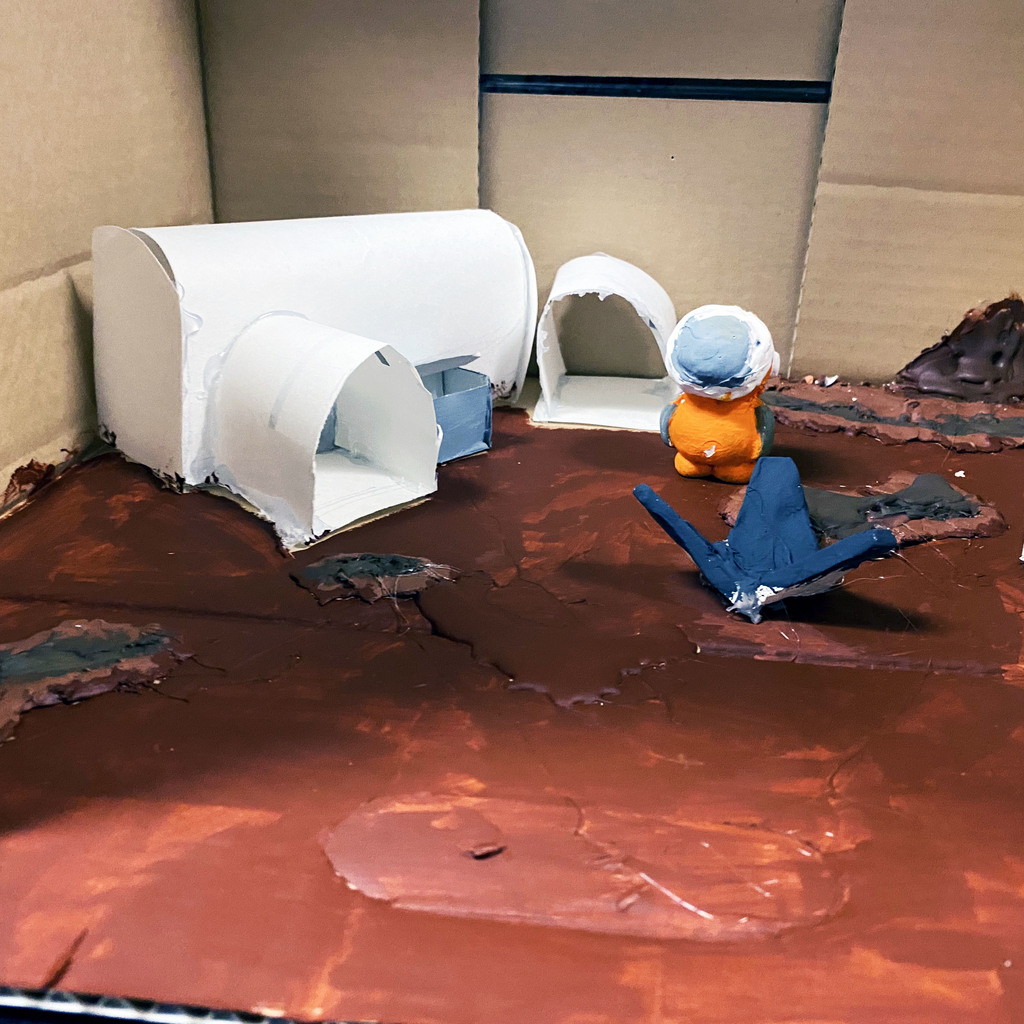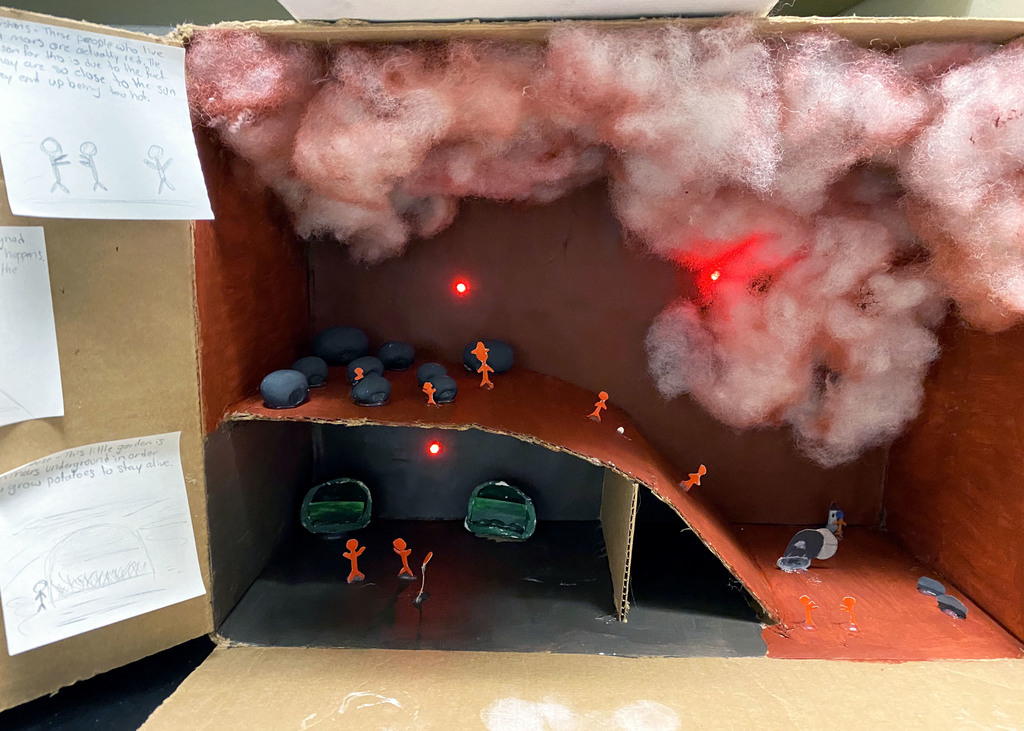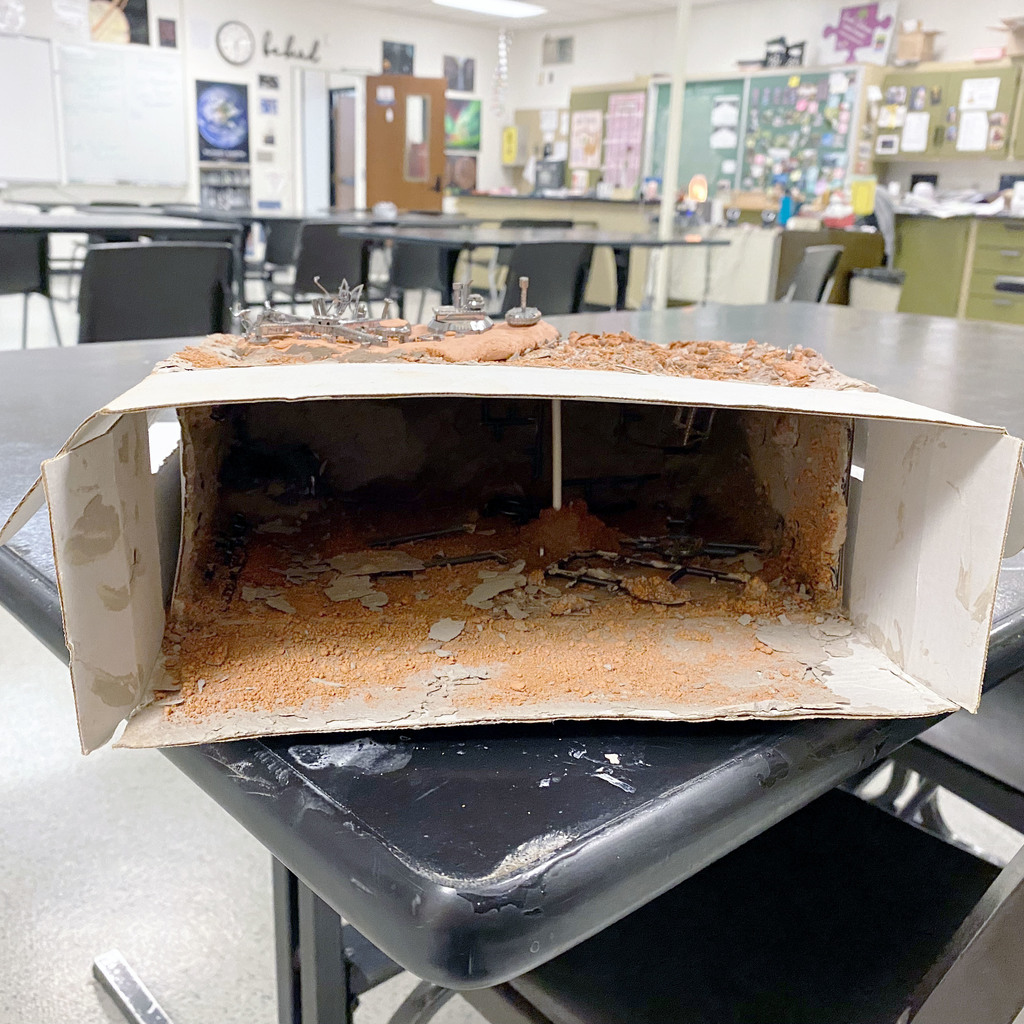 Have a safe and fun Mid-Winter Recess!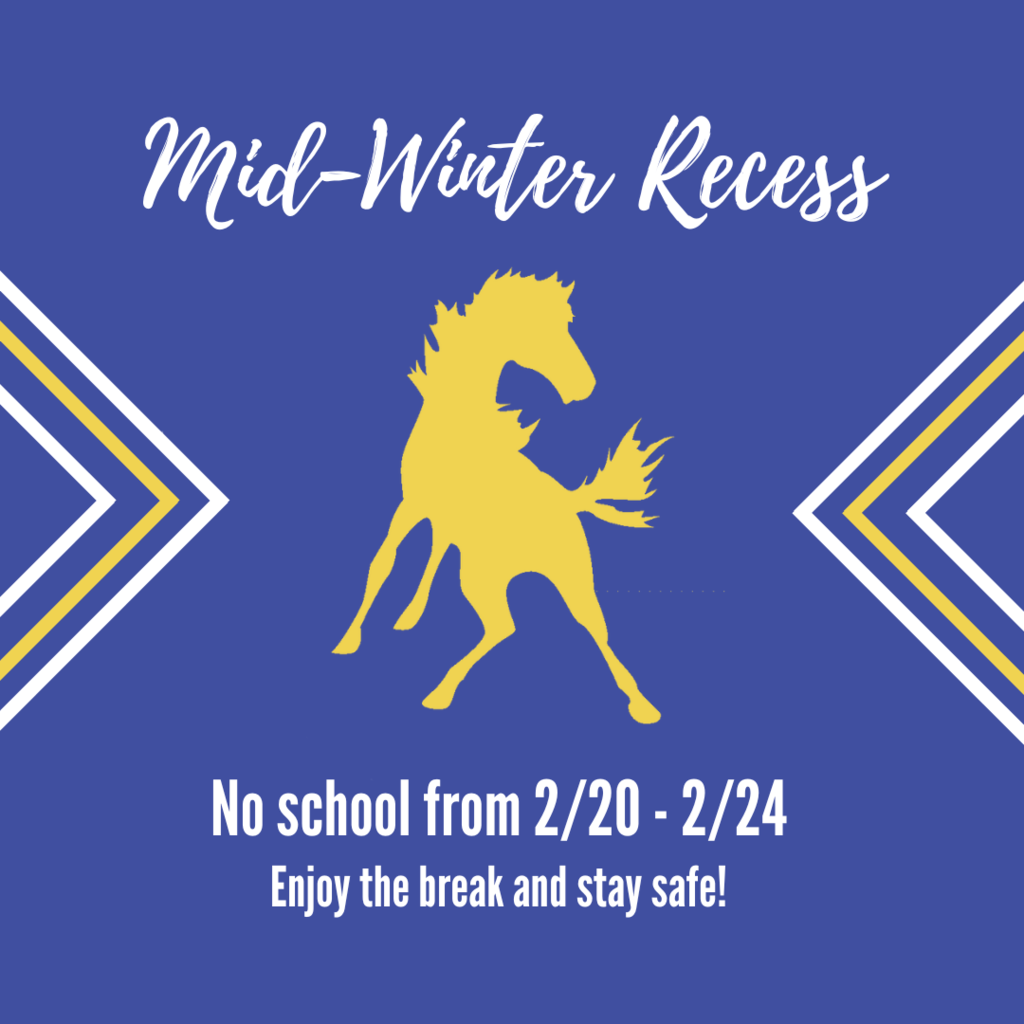 Congratulations to Katie Lindsey, Eric Bugbee and Hannah Raymond on receiving a Staff Shout-Out for all of their hard work at the FFA District 5 Leadership Development Event on February 4th! Thank you for all that you do to support our students.

Last week was National School Counseling Week, and we are so proud and happy to have such wonderful, hardworking counselors within our district! Thank you for all that you do!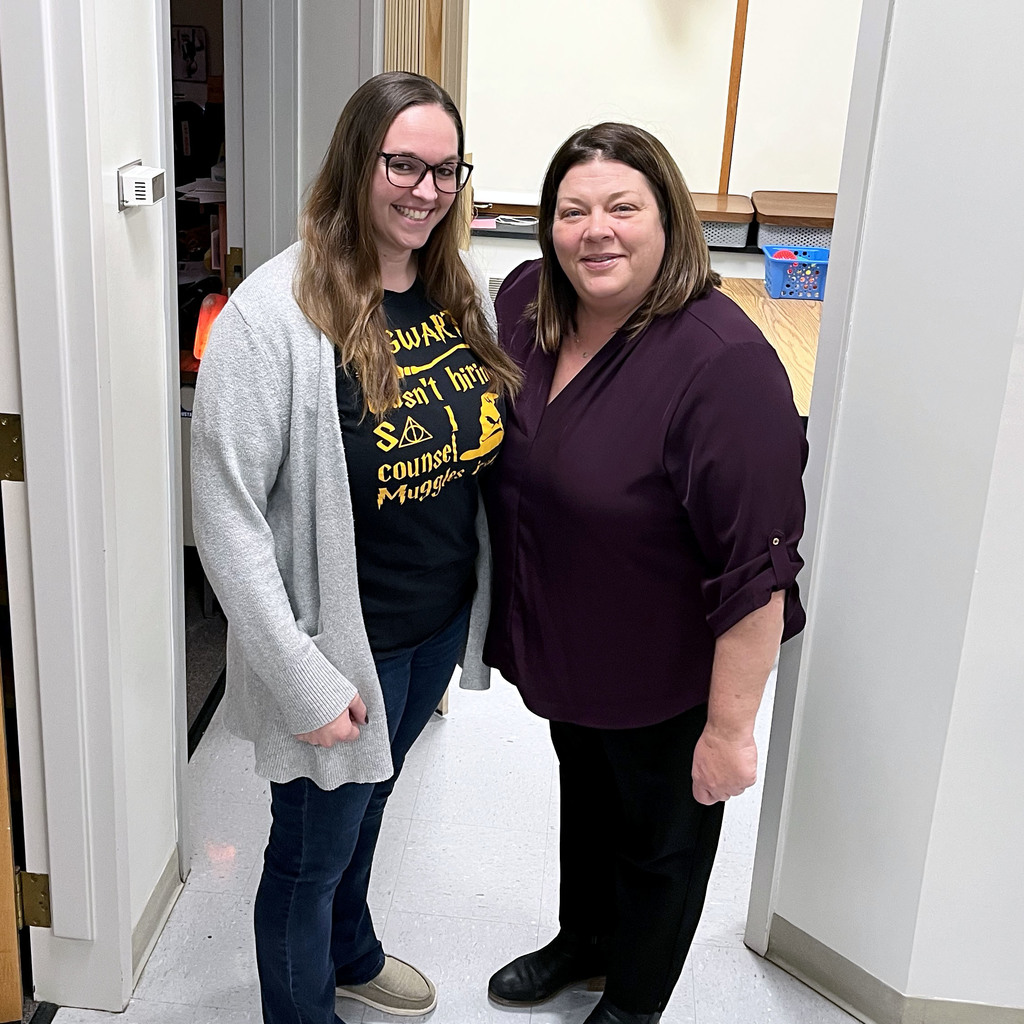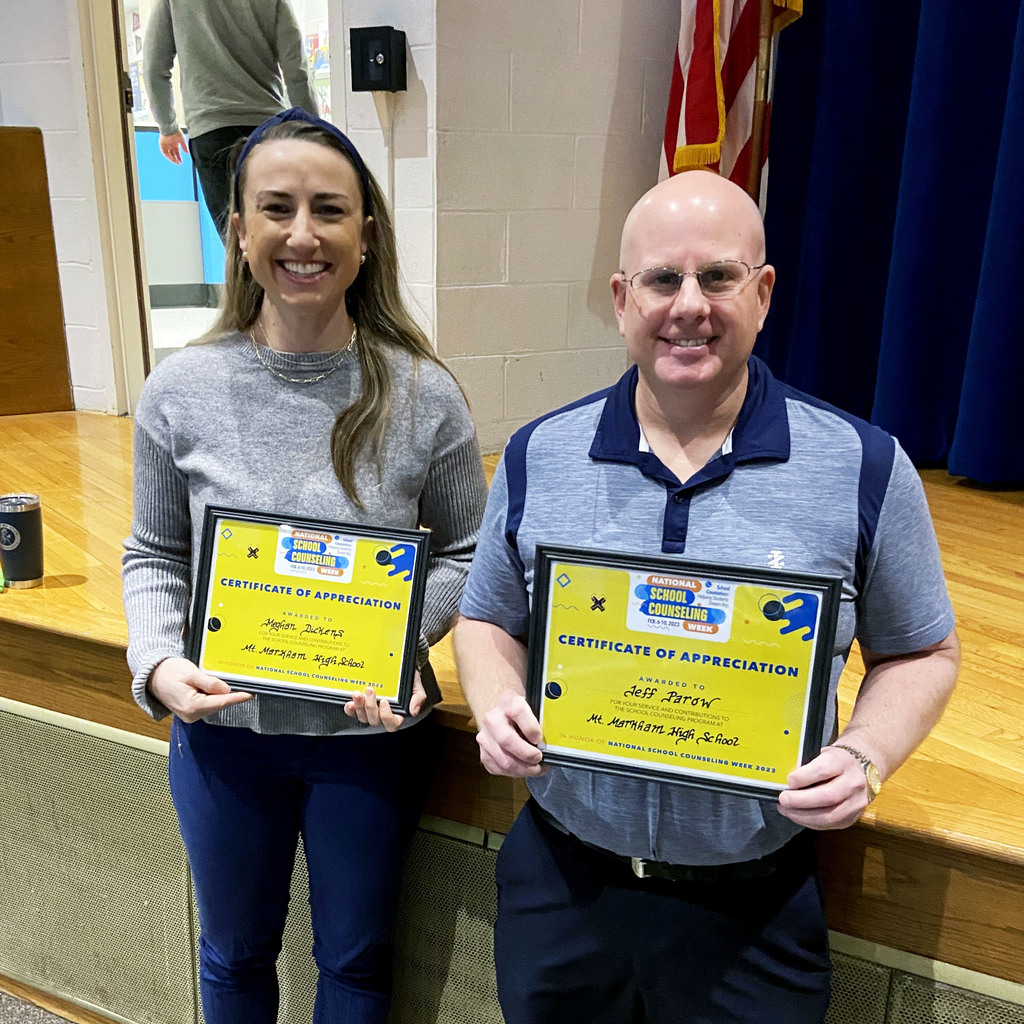 On February 20th, the Mount Markham High School HUB will offer extended hours from 12:00 pm - 6:00 pm for a food giveaway! If you have any questions, please call Linda at (315) 985 - 0859 for English, or Jackie at (315) 982-2520 for Spanish.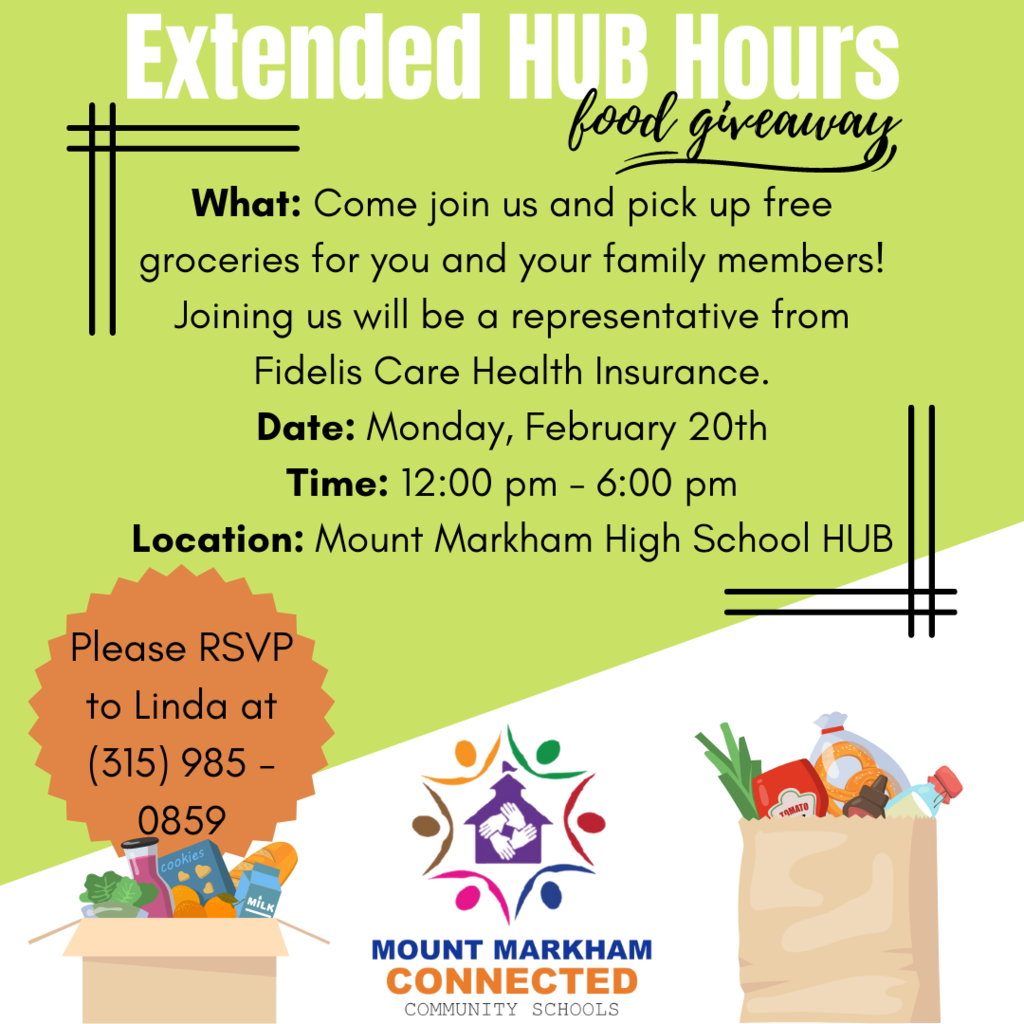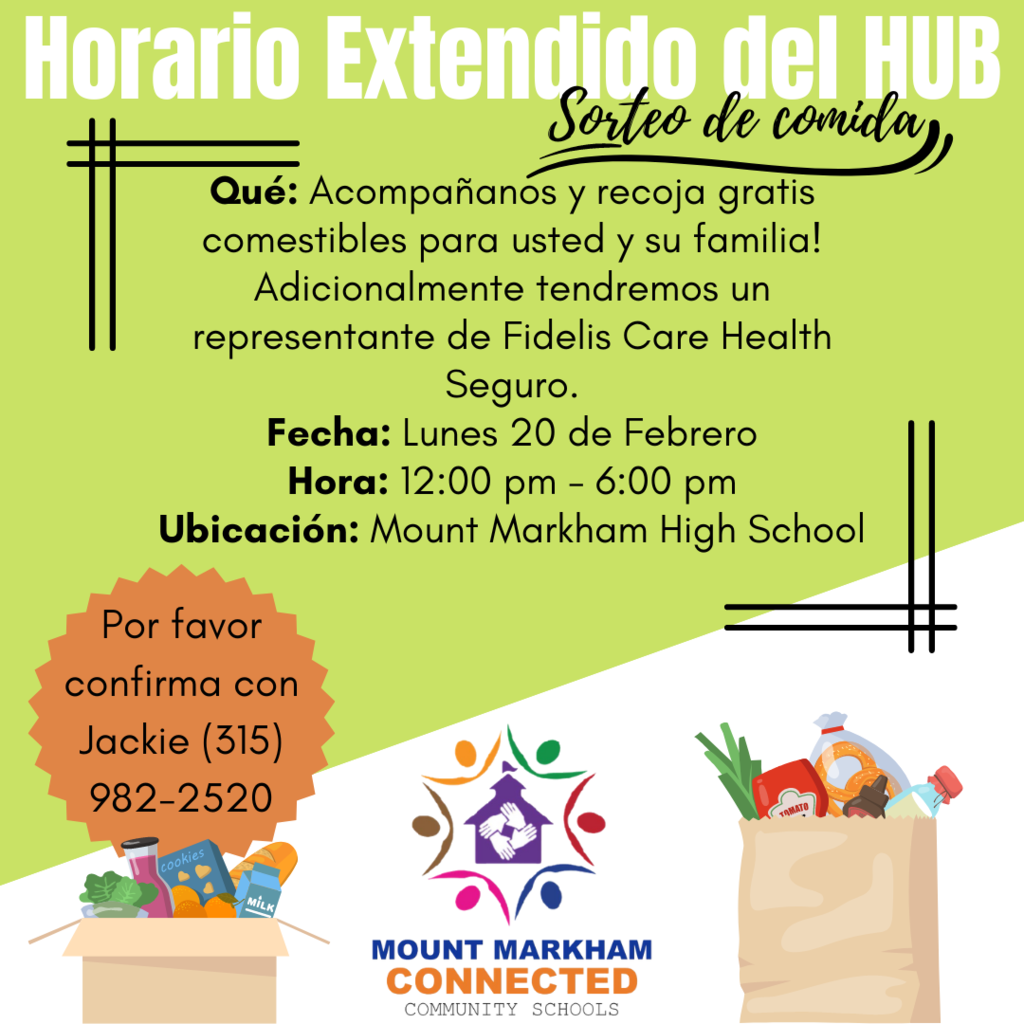 Students in Ms. Robinson's Earth Science classes have been learning about rocks and minerals over the last few weeks. To learn about how the arrangement of atoms affects the properties of minerals, students used marshmallows and toothpicks to make three common mineral structures out of the same "elements": tetrahedron, hexagonal and cubic. After allowing them time to harden, students tested their structures' strength by stacking textbooks on them. The tetrahedron won in both classes, holding a maximum of 31 textbooks in each class!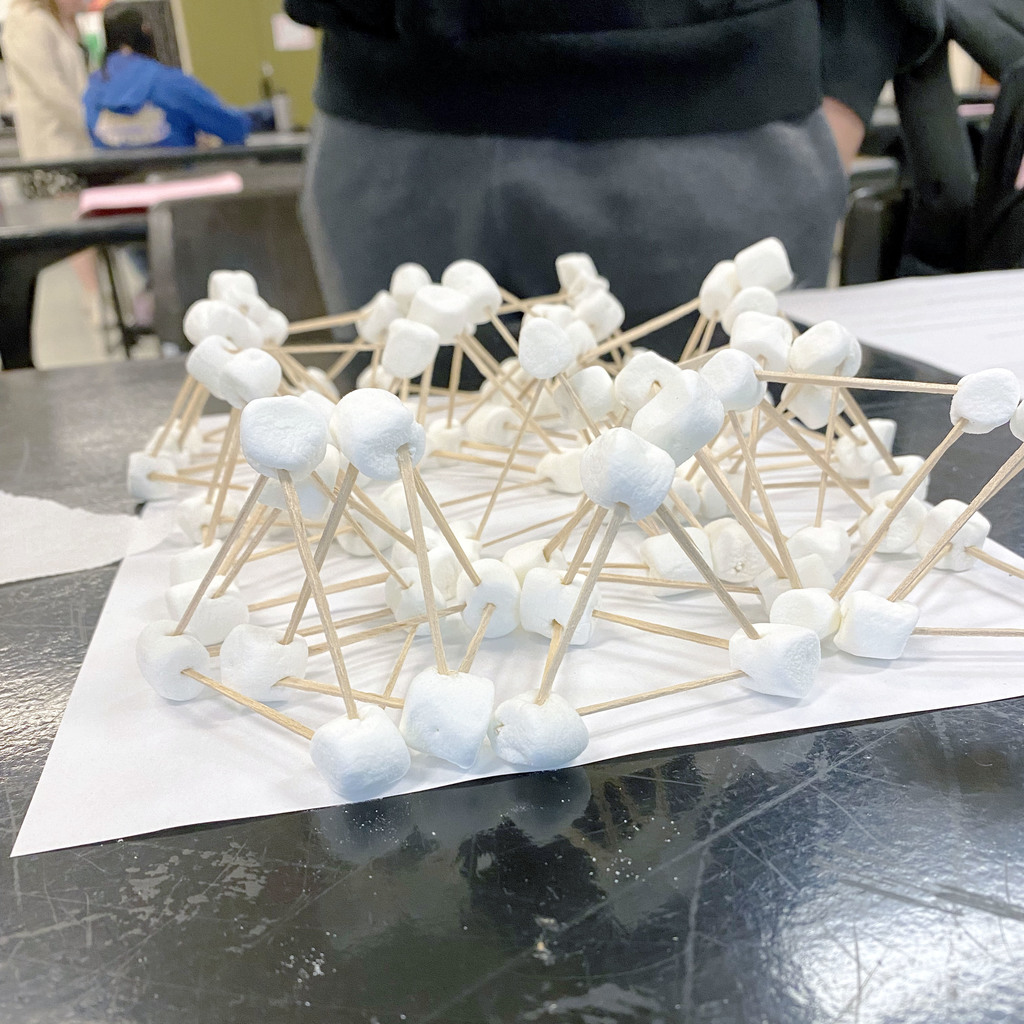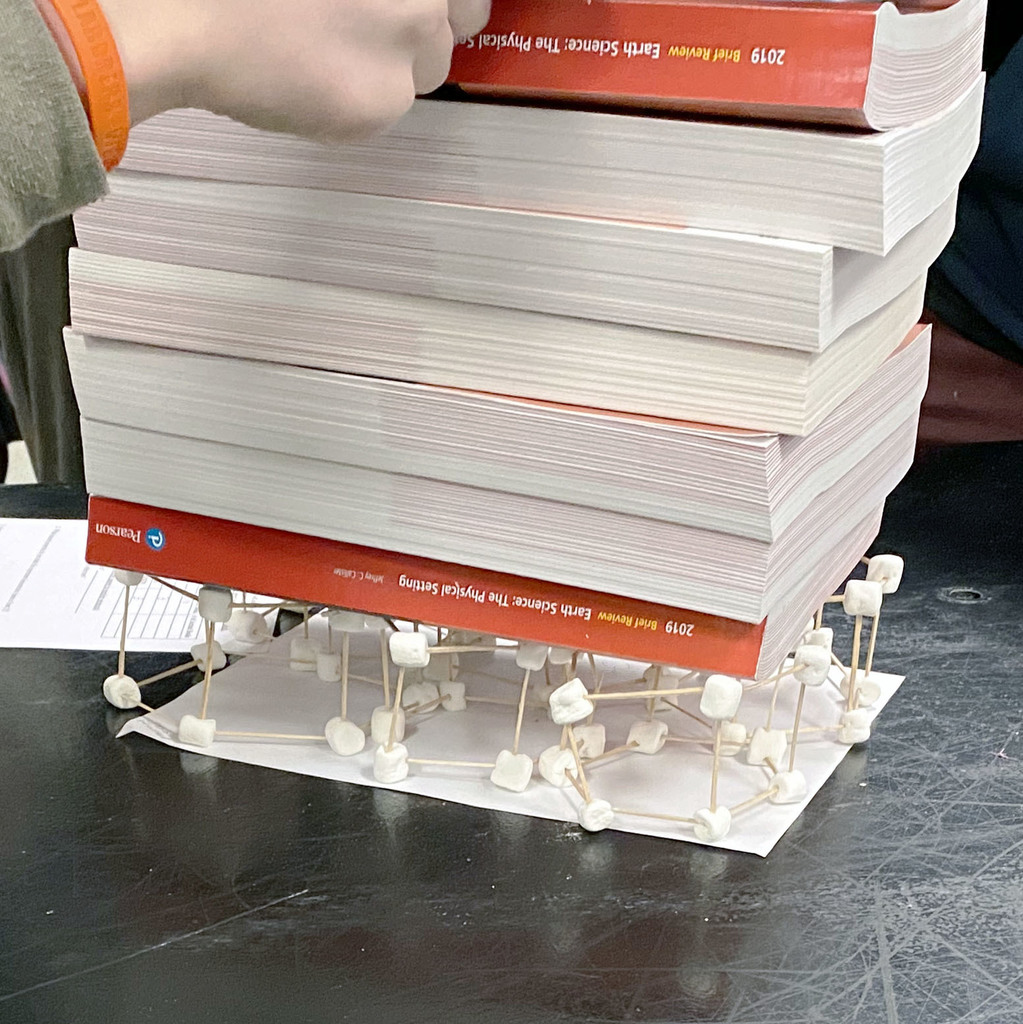 Several of our high school students were selected by staff members for consistently exhibiting the character trait of "commitment" throughout January. Our award recipients include: Alicia Chianta, Abbie Ainslie, Cassandra Siega, Mackenzie Roth, Jacob Donley, Lydia Bowee, Abbie Trevor, Brandon Knisely and Robert Entwistle. Great work!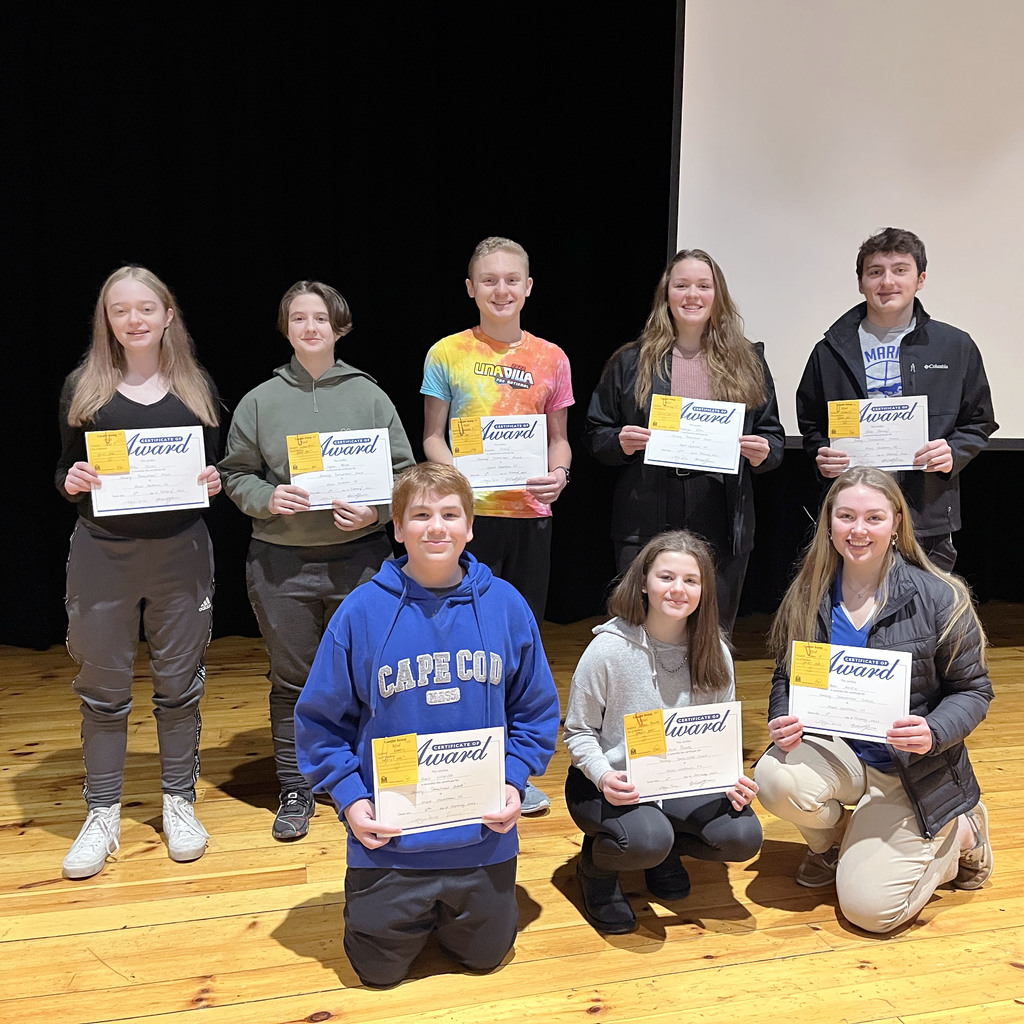 On Wednesday and Thursday, 9th and 10th grade students, along with some staff members, were able to attend a Point Break workshop at Leonardsville School, thanks to the support of the Mount Markham CSD Foundation. During the workshop, students were able to discover that they have more in common with each other than they may have thought. To learn more about Point Break, please visit
www.PointBreakOnline.com
.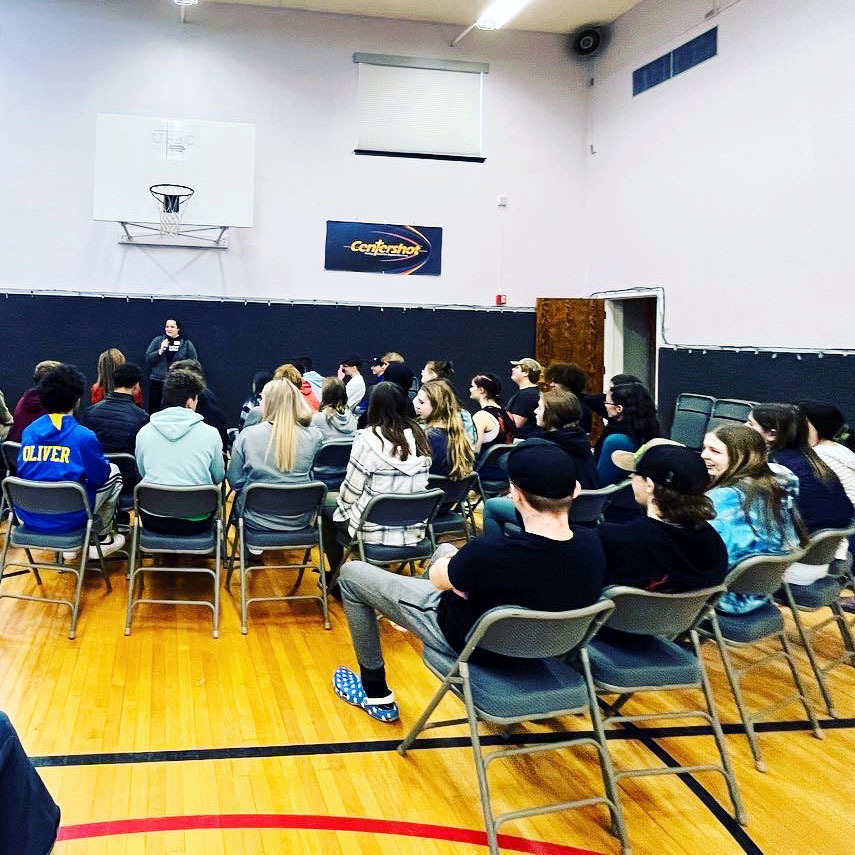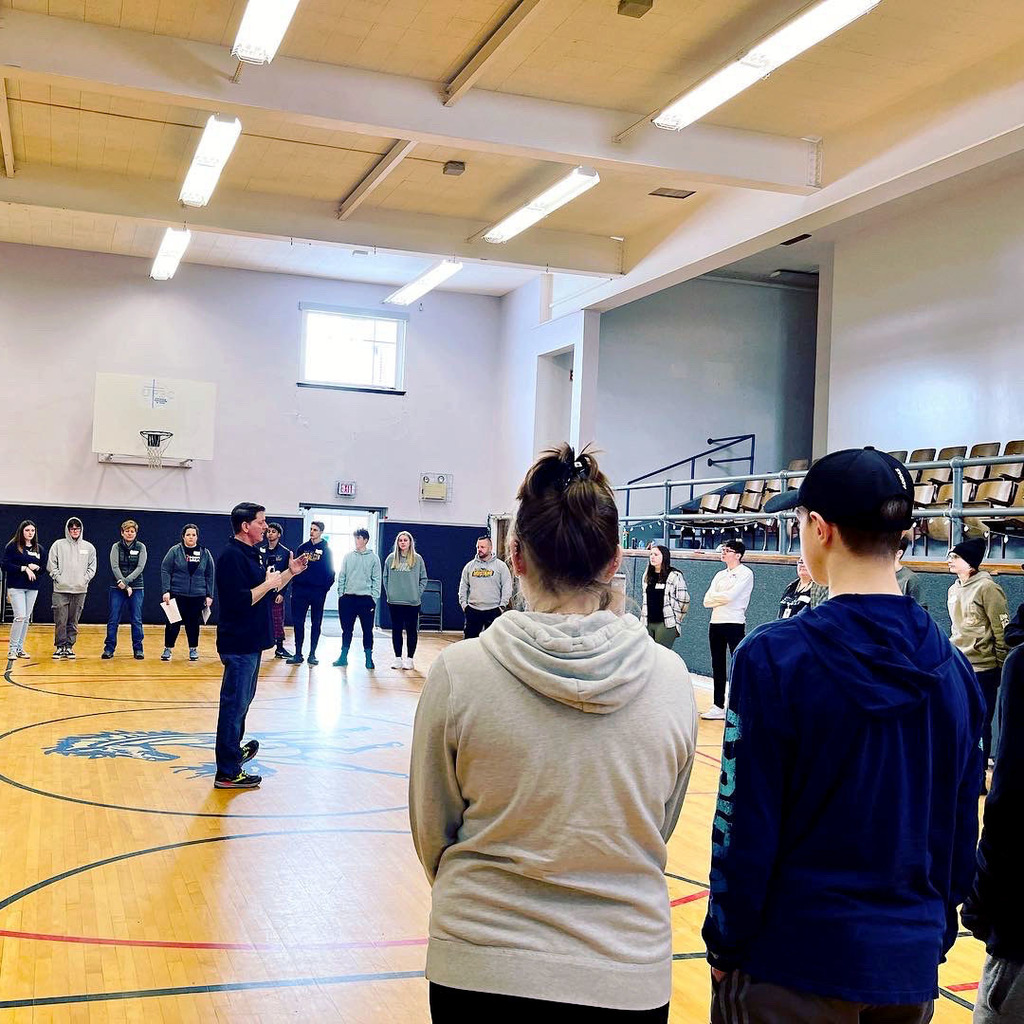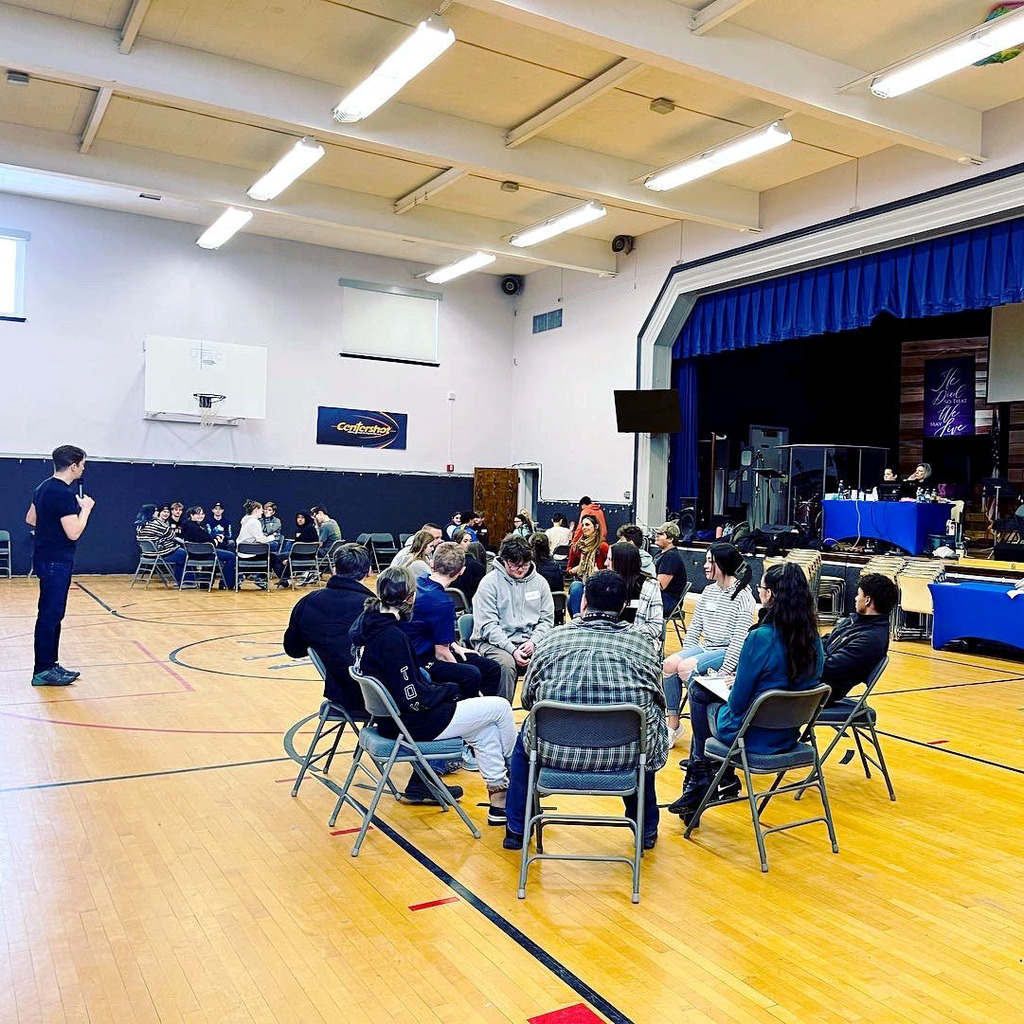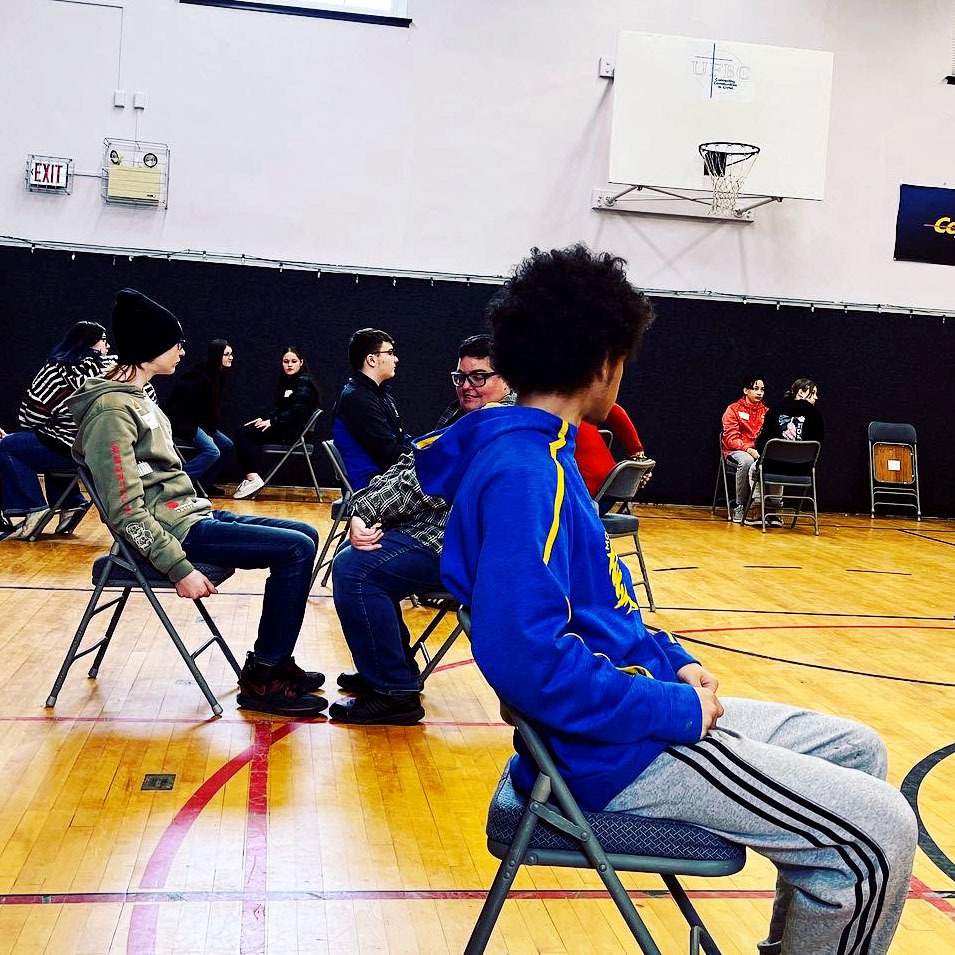 Yesterday, the Connected Community Schools HUB at Mount Markham High School held a food giveaway for our students and their families. Connected Community Schools was joined by Cornell Cooperative Extension Herkimer County and Herkimer County Public Health.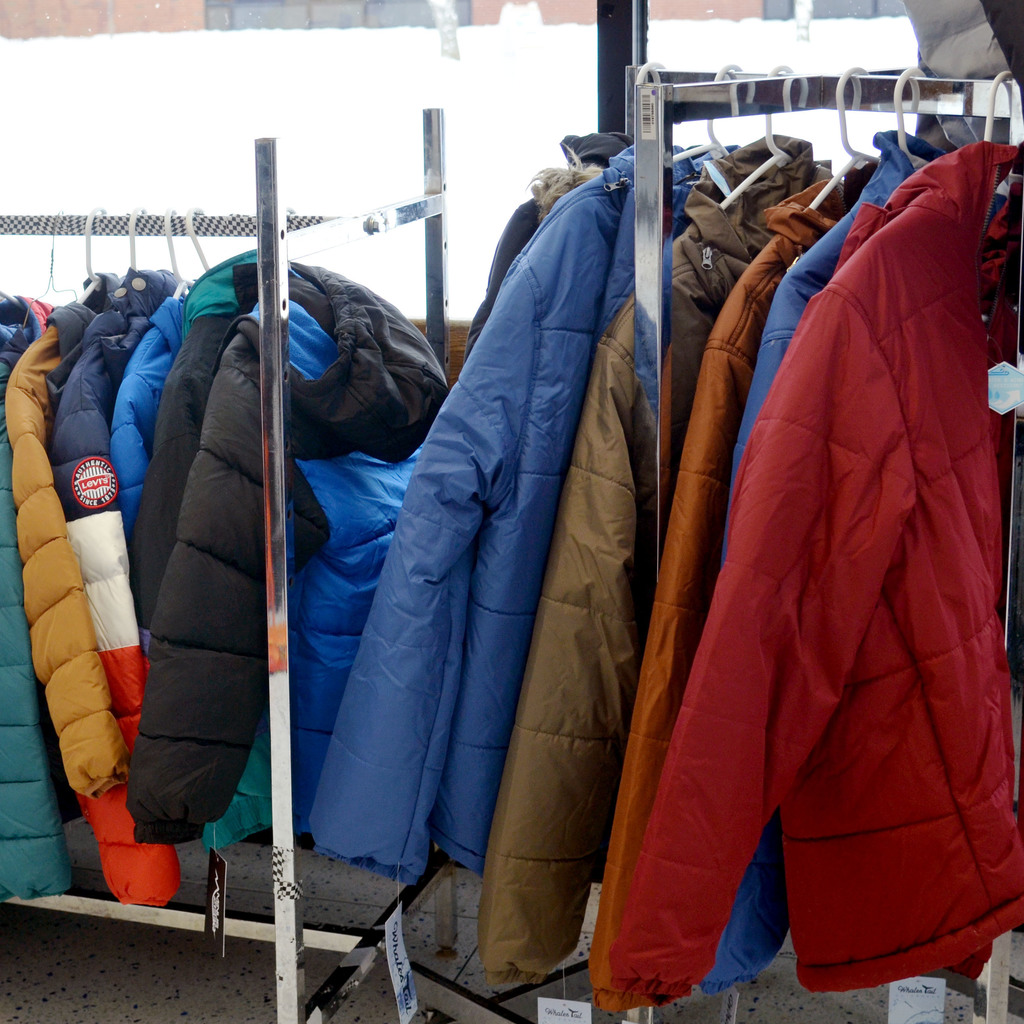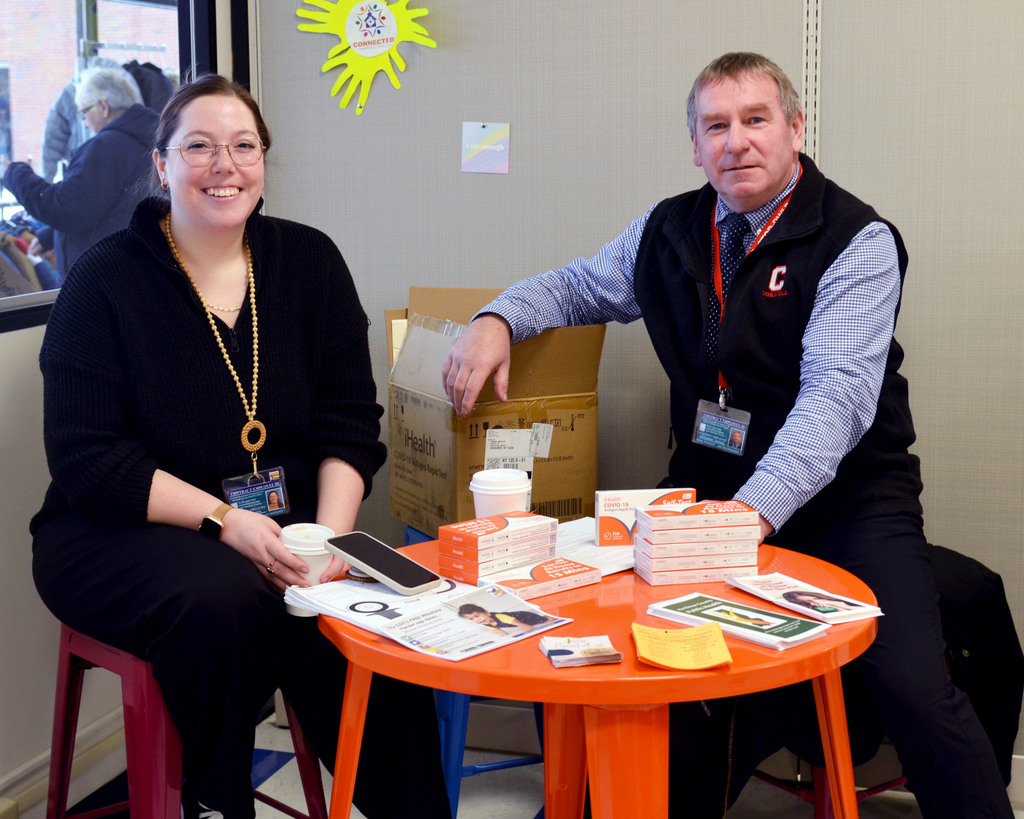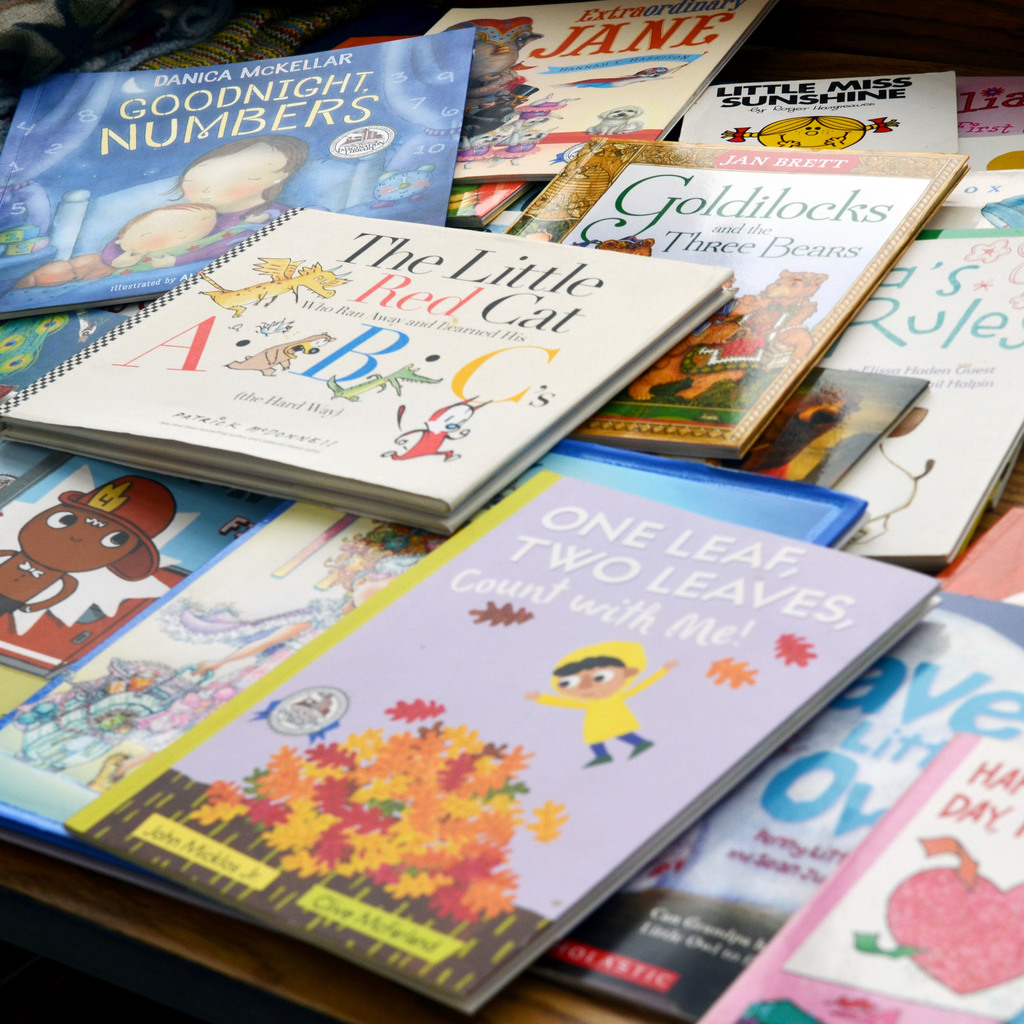 On Wednesday, some of the Mount Markham High School Science Elective classes took a field trip to the New York Energy Zone, powered by the New York Power Authority. Students were split into teams and had to work together to solve various energy-related tasks, such as building light bulbs, "flying" drones through a location with downed power lines, generating a microgrid and sorting renewable versus nonrenewable energy sources. It was a great learning experience!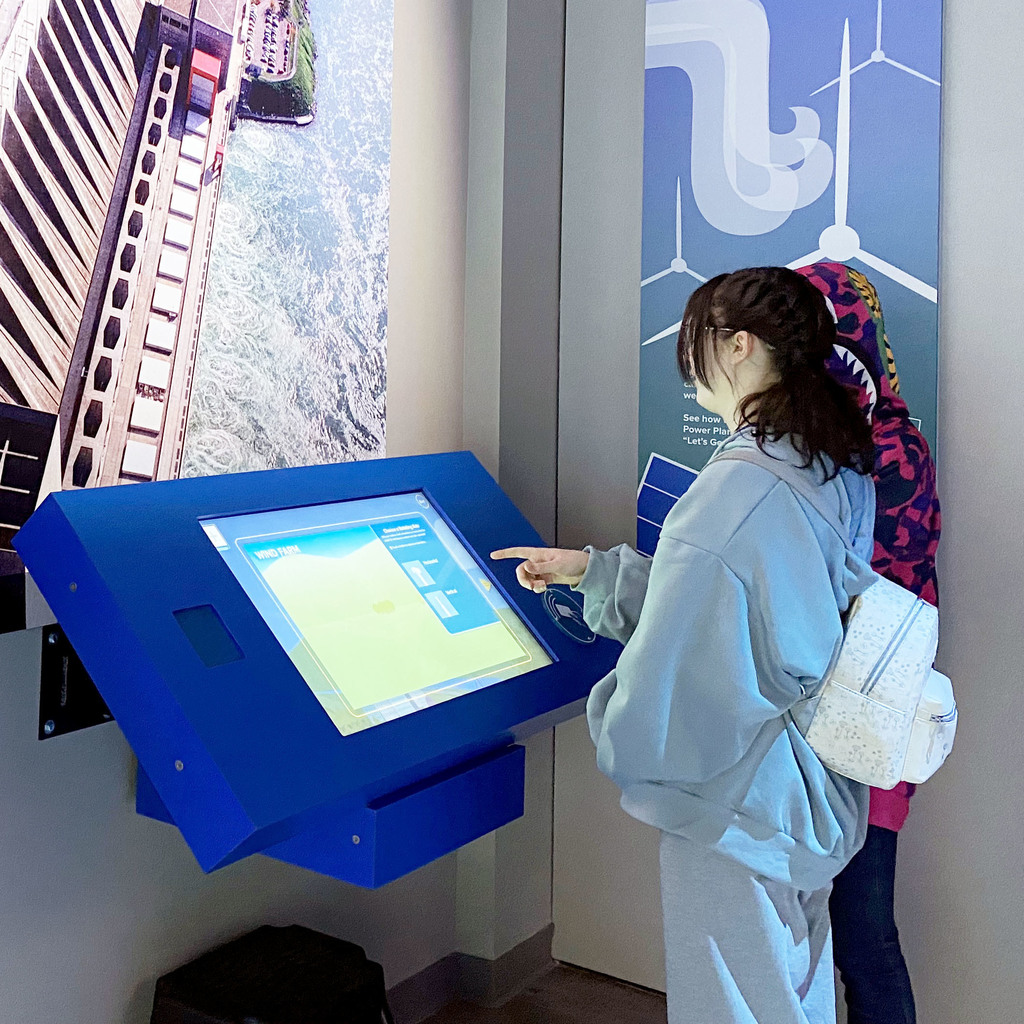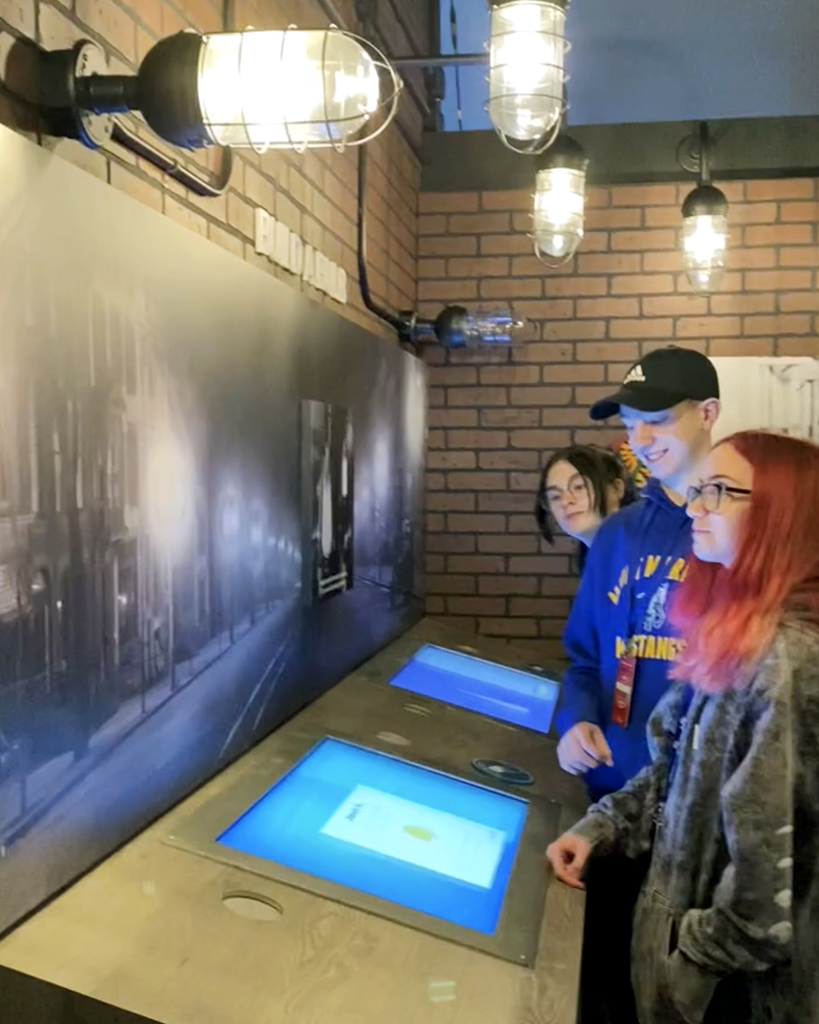 Last Saturday, the Mount Markham High School Senior Class held its annual semi-formal Winter Ball, and our students had a marvelous time! Thank you to our chaperones for helping out and making sure this was a safe - and fun - event for our students.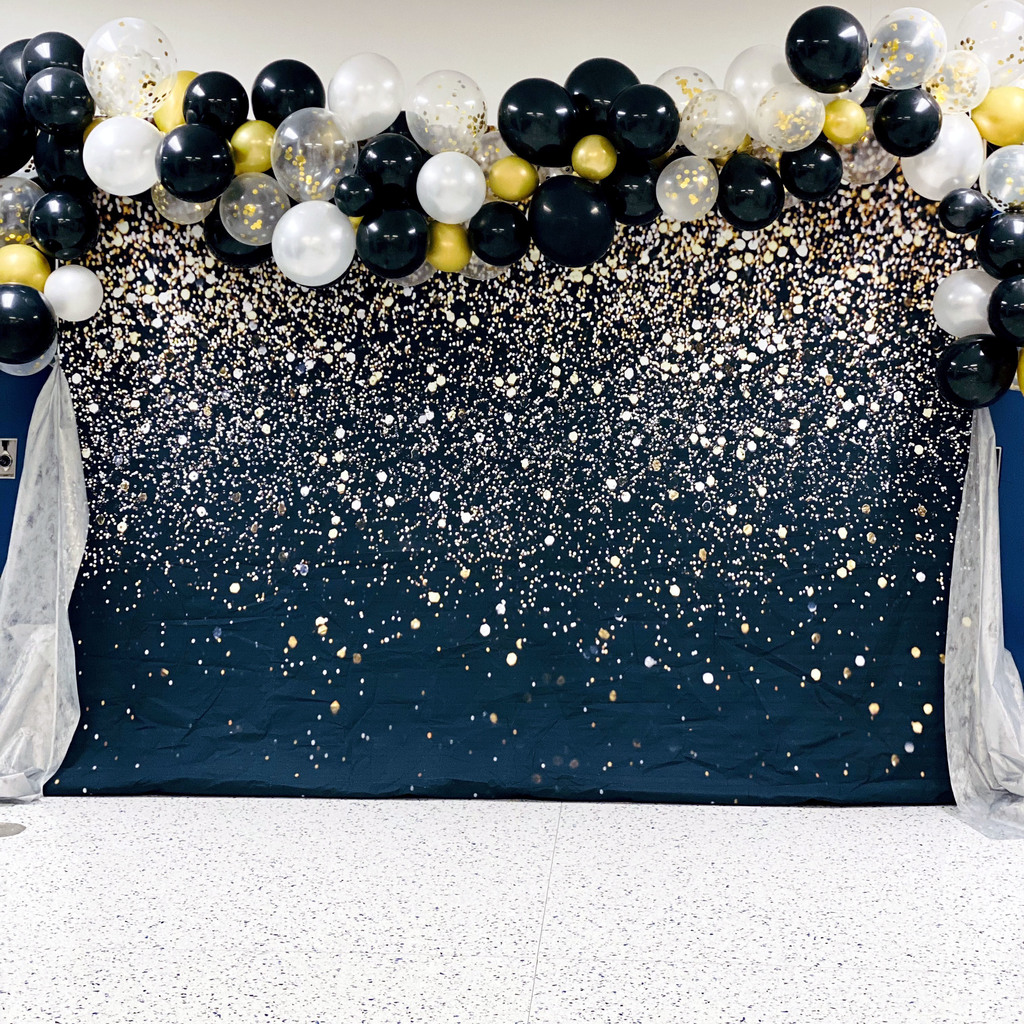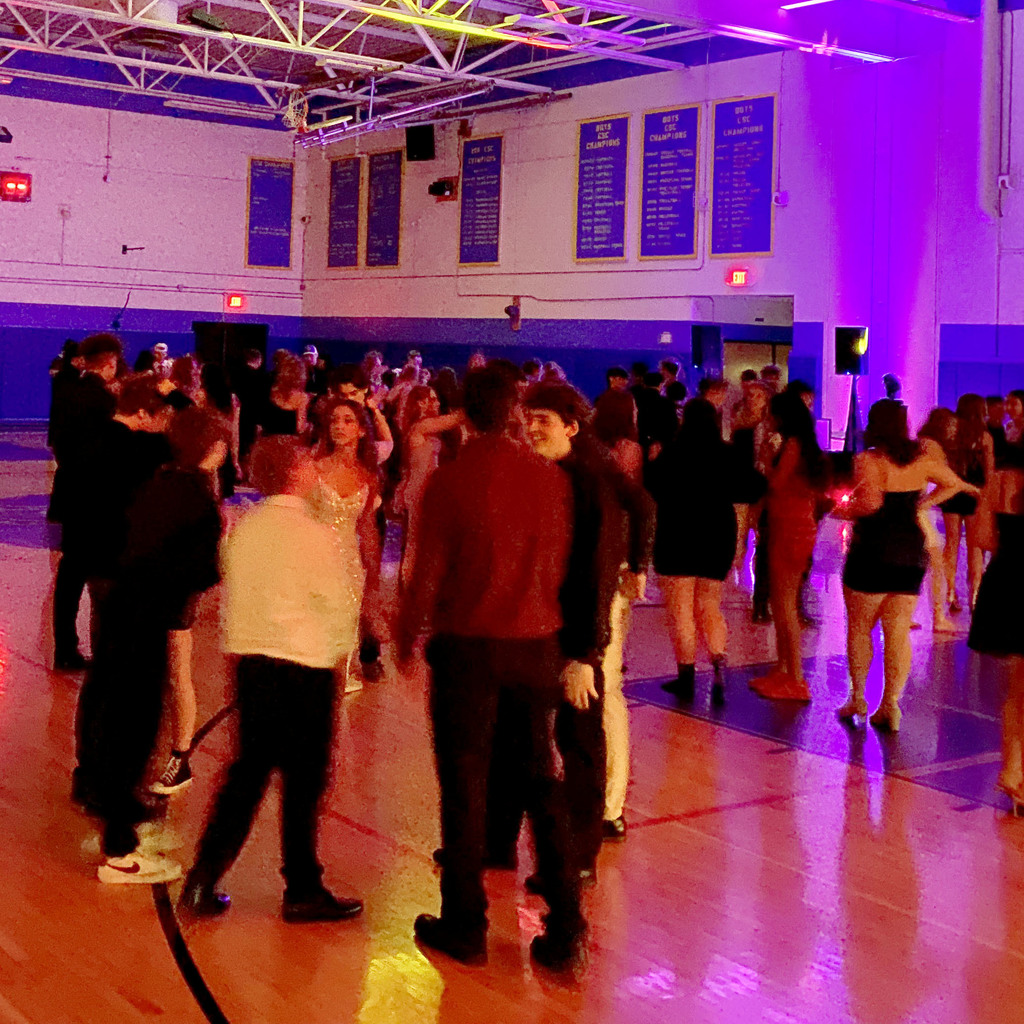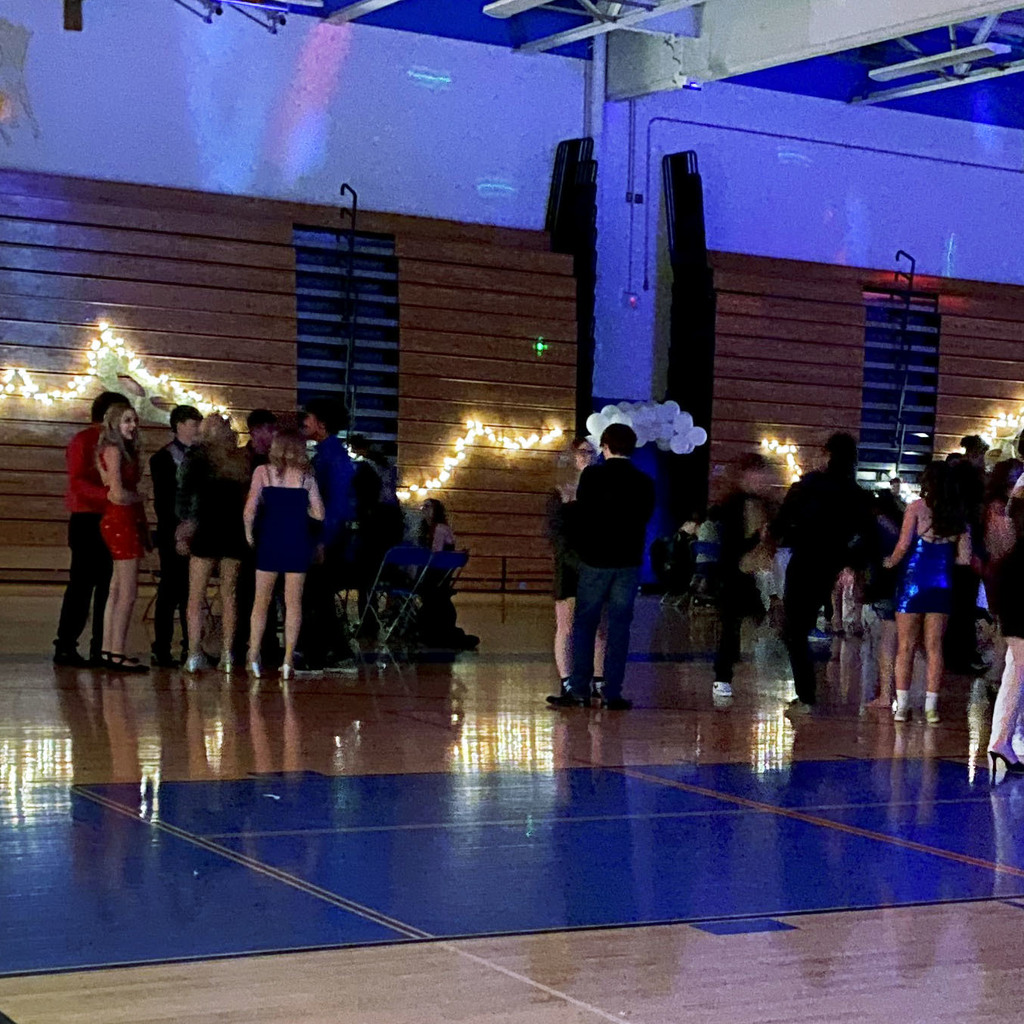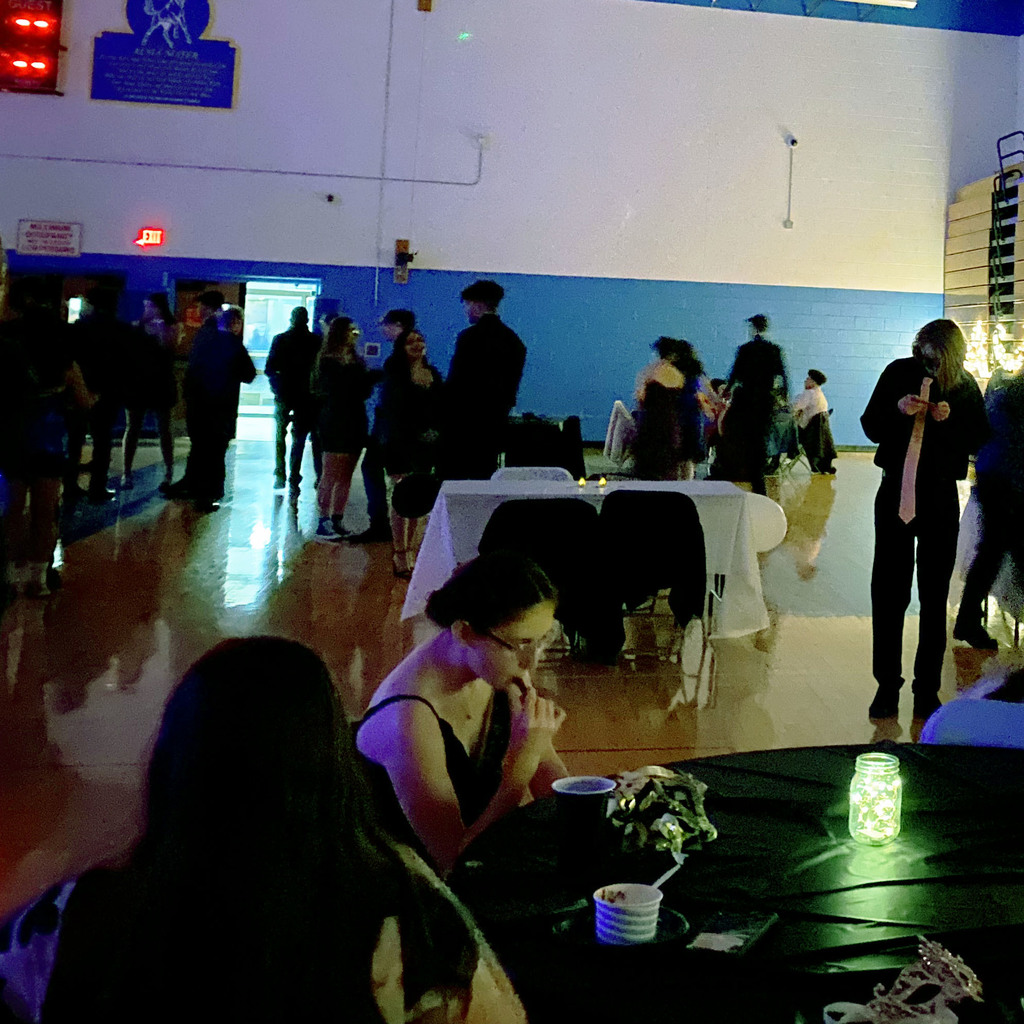 For the month of December, Mount Markham High School focused on the trait of "generosity." These students were selected by our staff for displaying generosity. Congratulations to Brad Smith, Anel Kajtazovic, Claire Reed, Adam Louis, Joanna Owen, Landenn Sofrann and Gabe Coffin!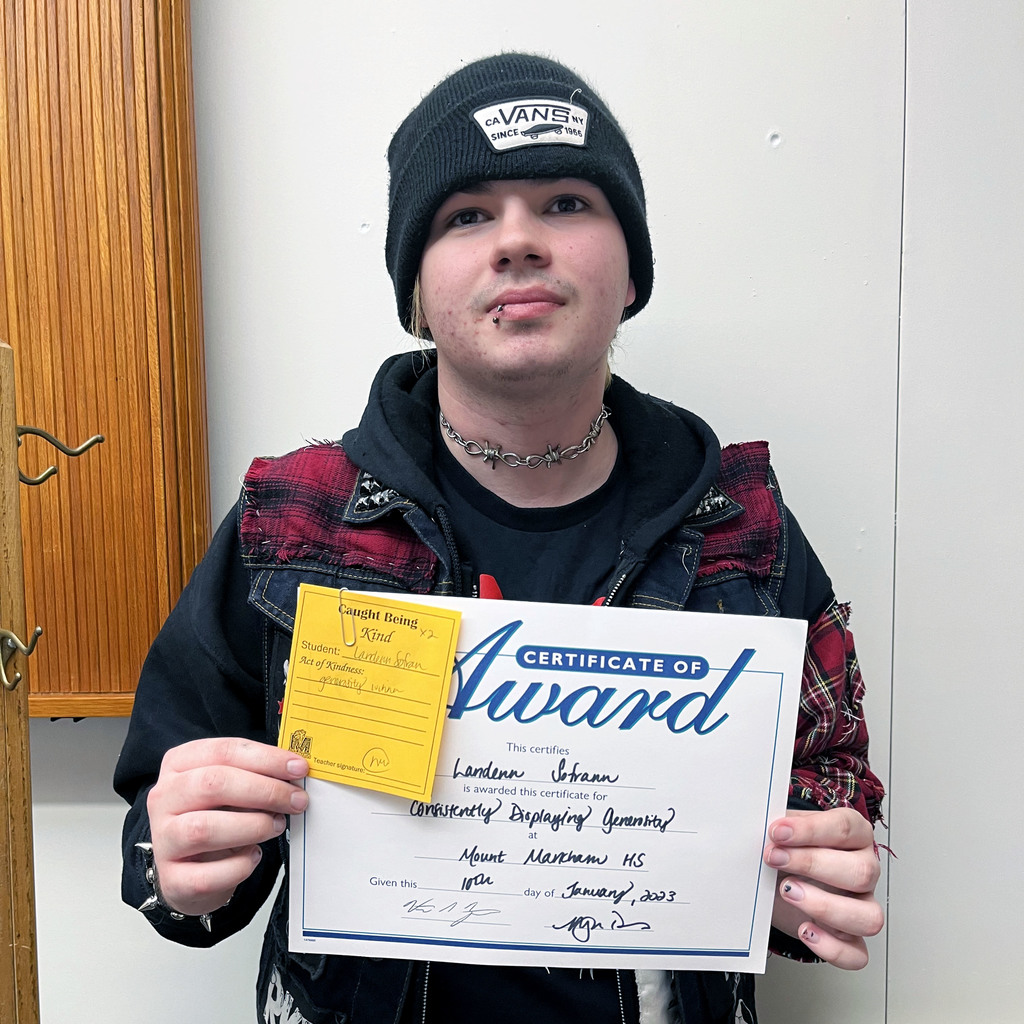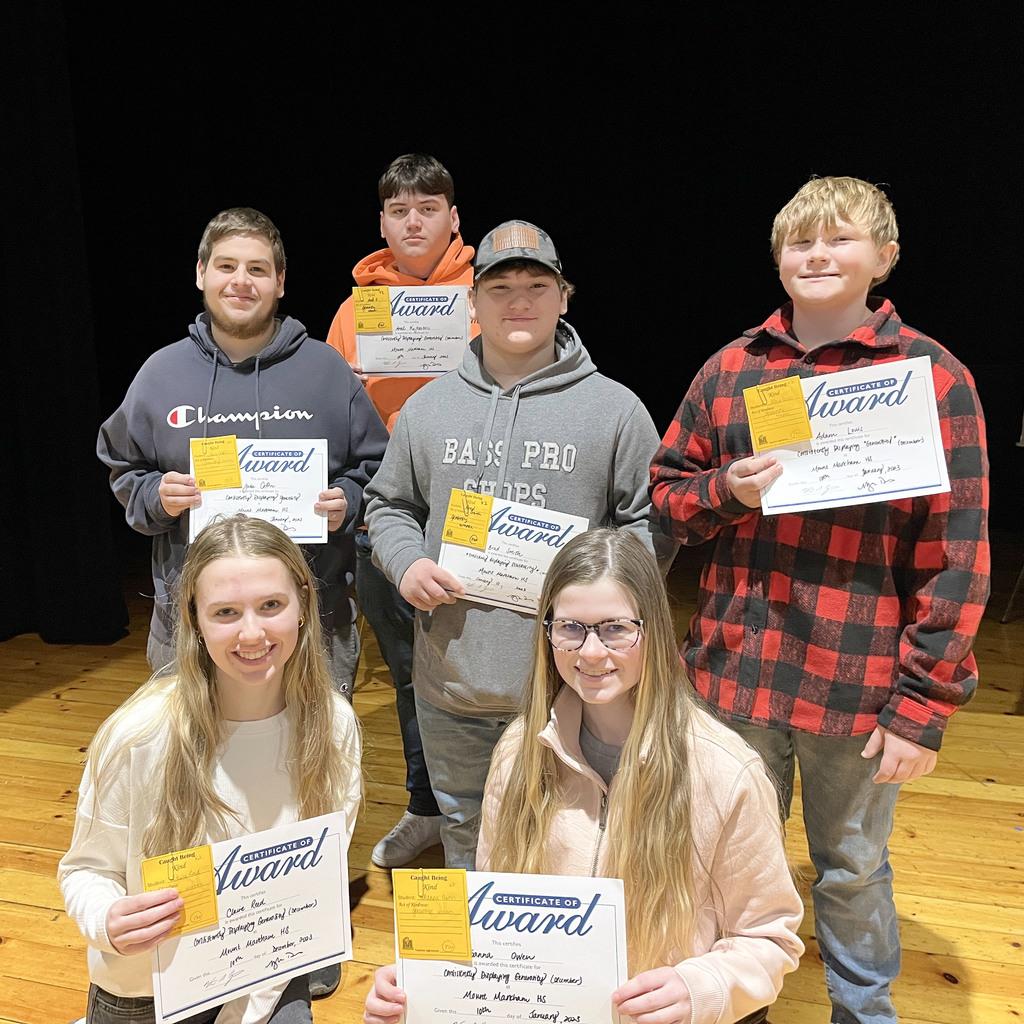 Mount Markham Connected Community Schools is holding a winter craft event at the West Winfield Library on Saturday, January 14!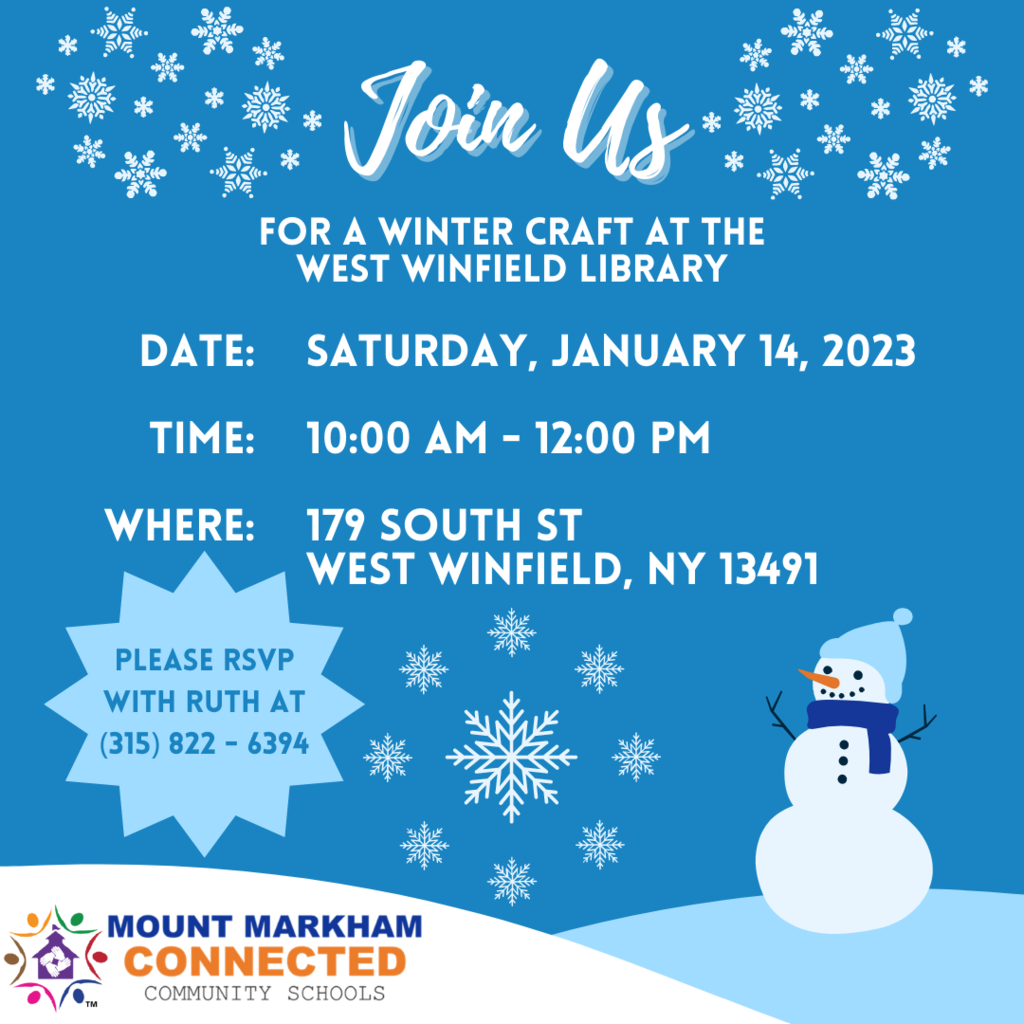 Mount Markham CSD is pleased to announce that the All-School Musical (grades 7-12) is returning this spring! Under the direction of Ms. Ellen Campion, Ms. Carolyn Goodfellow and Ms. Carrie Nelson, the students will be presenting Frozen Jr. on Thursday, March 30th, Friday, March 31st and Saturday, April 1st. We can't wait to see you there!