Mount Markham Middle School technology teacher, Tavish Rathbone, donated an old John Deere tractor to the Mount Markham FFA program. The tractor will be restored by some of the Mount Markham High School FFA members as part of a year-long project.
Since Mount Markham FFA rechartered in 2017, teachers Tavish Rathbone, Eric Bugbee and Katie Lindsey have discussed purchasing an old tractor to restore. In the past, other New York State FFA chapters – such as Penn Yan FFA and Pioneer FFA – have restored vintage tractors. The hands-on, mechanical experience was something that the agriculture education and career and technical education (CTE) teachers wanted to provide for their students.
"From the middle school perspective, we work to get students excited about opportunities in agricultural education," Mount Markham Middle School agriculture teacher and FFA advisor Katie Lindsey said. "It's fun to send students to high school with bigger projects in mind."
Lindsey also mentioned that she has witnessed many of the older high school students grow as agricultural mechanics and that she is excited for them to have this opportunity.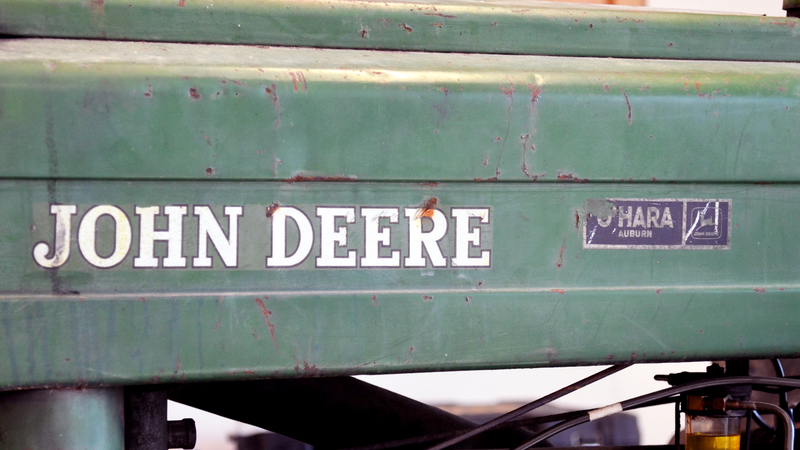 There was a myriad of reasons why Tavish Rathbone chose to purchase and donate this specific tractor.
Rathbone mentioned that – being a John Deere tractor – many parts are available at an affordable price. Along the same vein, the tractor came with new rear tires, which can be a significant restoration expense. The tractor also came with several original repair manuals, which can be challenging to find and are incredibly useful for this type of project.
Yet, more than anything, the opportunity to rebuild a tractor was simply something that Rathbone wanted to give to the students at Mount Markham High School.
"I think it is a good fit for this district," Rathbone said. "It keeps American history alive."
At the high school, students are already planning the tractor restoration, which will officially begin at the start of the 2023-2024 school year.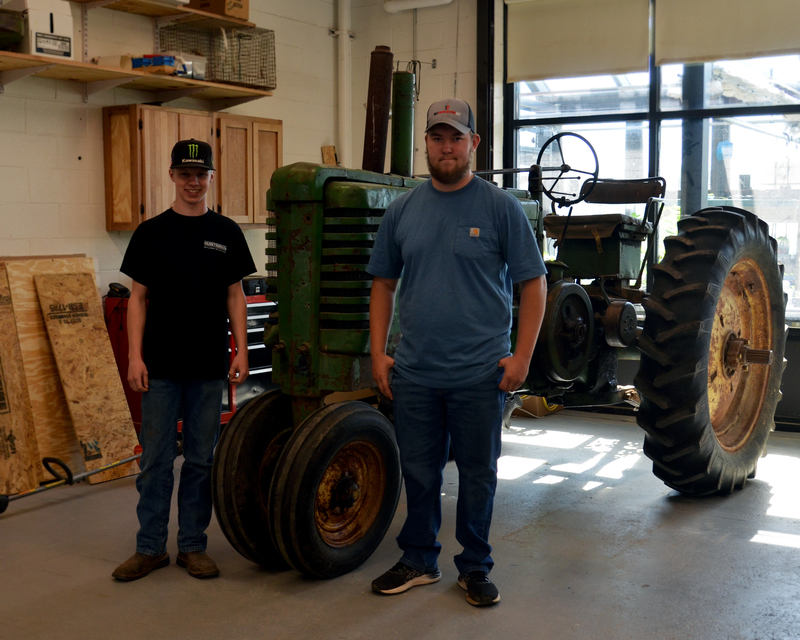 "It seems like a good project to do," Zachary Congden, a high school student who will be working on the restoration, said. "We are very lucky to have someone as generous as him [Rathbone] to donate a tractor to us."
Another student, Elijah Assisi, shares the sentiment.
"It's really nice of him to donate the tractor to us," Assisi said. "A lot of schools don't have opportunities like this."
Lucas Entwistle, who will also be part of the tractor restoration project, is excited for the opportunities the restoration will bring.
"It will be a great experience for me and my classmates," Entwistle said. "Not many people can say that they restored a tractor in high school."
Another student that will be part of the tractor restoration, Ryan Treen, is most enthusiastic for the lasting implications of taking on such a massive project.
"It will bring a lot to the class," Treen said. "It will make a lot of us look forward to coming to class, and it's a skill that we can teach to others."
For Mount Markham FFA advisor Katie Lindsey, the peer mentoring is one the best parts of a project like this.
"The middle school is all about getting the kids interested and finding that spark," Lindsey said. "Through this project, upperclassmen will get to mentor the incoming freshmen."
Eric Bugbee, an FFA advisor and agriculture/CTE teacher at Mount Markham High School, is looking forward to this long-anticipated project.
"I am very grateful to Tavish," Bugbee said. "It's a conversation that we have had for years. He has been on the search for a tractor, perhaps even more than I have, and he finally found the right one."
Bugbee is also excited for the potential to collaborate with his colleagues throughout this restoration.
"I hope that Tavish Rathbone, Steven Gates and I can work more closely on this," Bugbee said.