During the week of 4/24, Mount Markham High School observed Suicide Prevention/Project Semicolon Week, hosted by the Youth Summit group.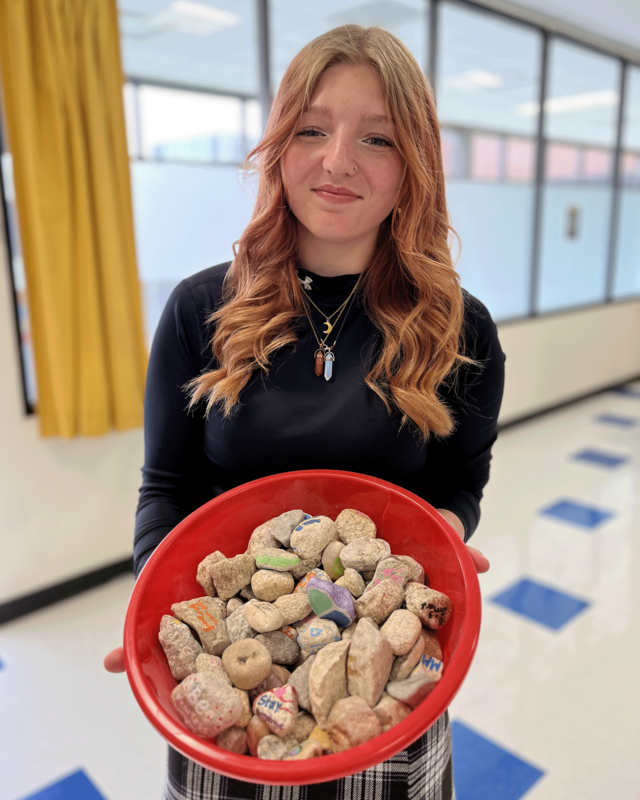 The windows were painted with inspirational quotes, quote cards with 988 and the crisis text line were handed out along with lifesavers, and students painted inspirational rocks to place outside.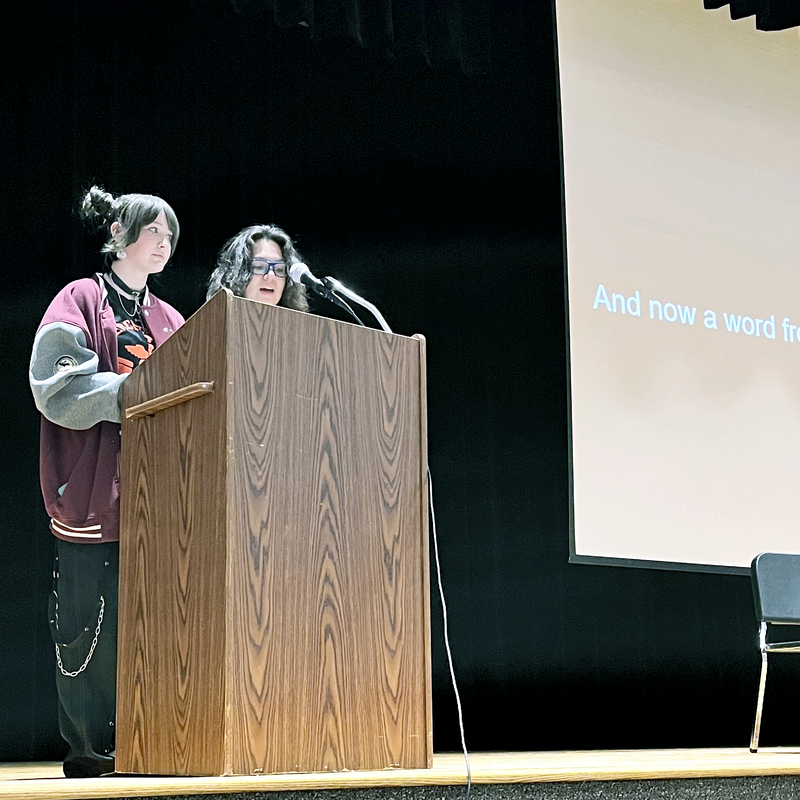 Speech & Debate Team members, Kaydence Loomis and L. Mahar, read anonymous statements students and staff members wrote during forum, twice during the week, about their experiences with overcoming depression and suicidal ideation.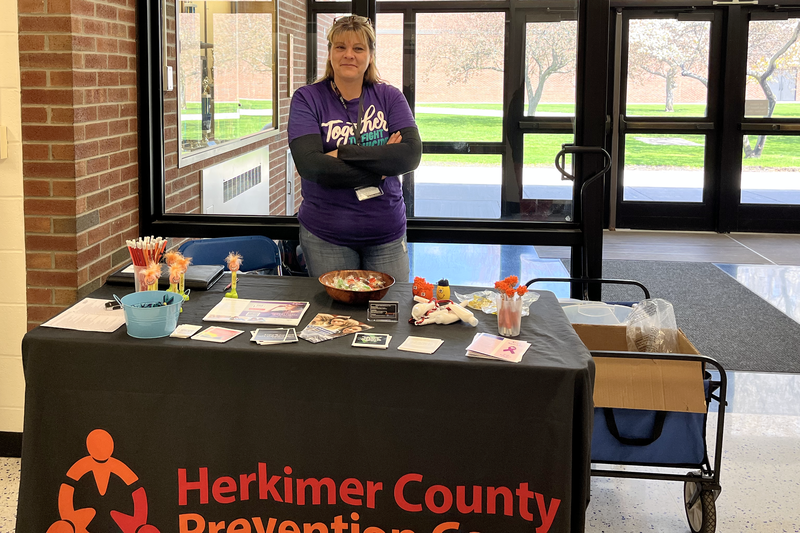 As part of Suicide Prevention Week, the high school also had tabling events with the Catholic Charities Suicide Prevention coordinator and MCAT.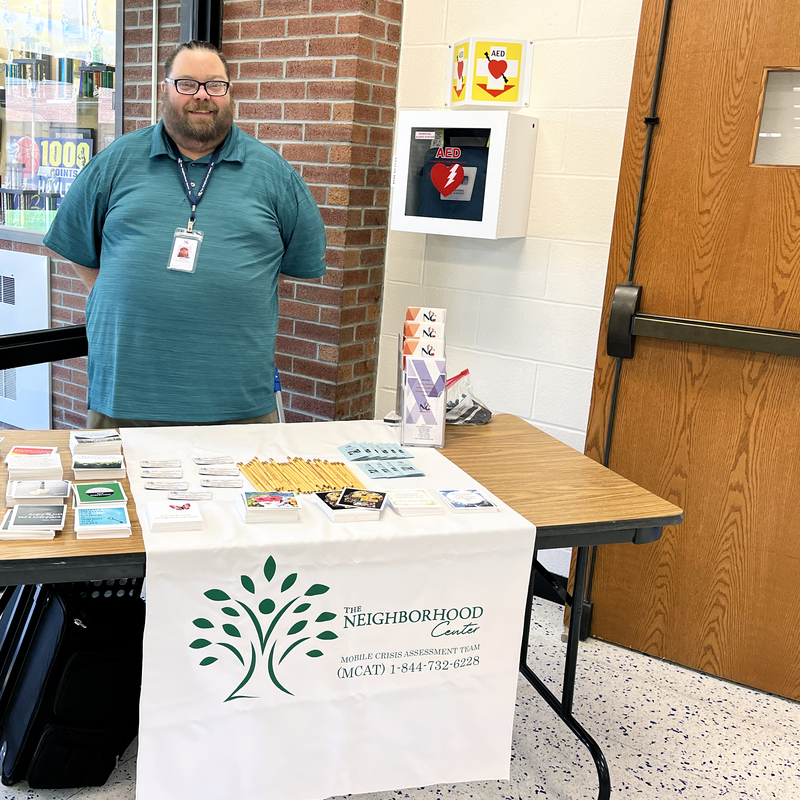 Additionally, resources regarding how to find help and how to help friends experiencing suicidal ideation were shared with students.