REMINDER: Mount Markham CSD will be on recess, November 23-27, in celebration of Thanksgiving.

Mount Markham CSD is currently searching for a F/T Night Cleaner and substitute cleaners. See below for additional information regarding these positions. Call Chris Haar at (315) 822-2844 with any questions you may have or stop by the District Office for additional information.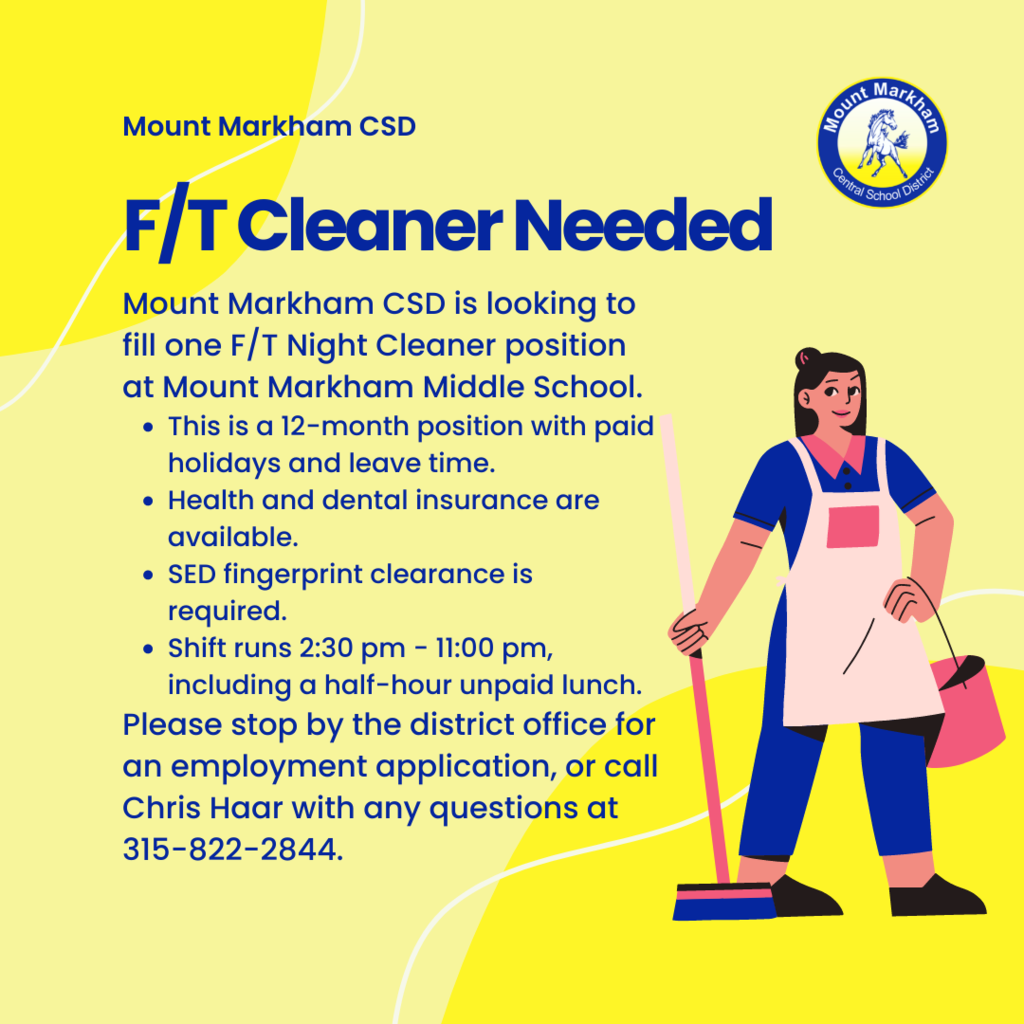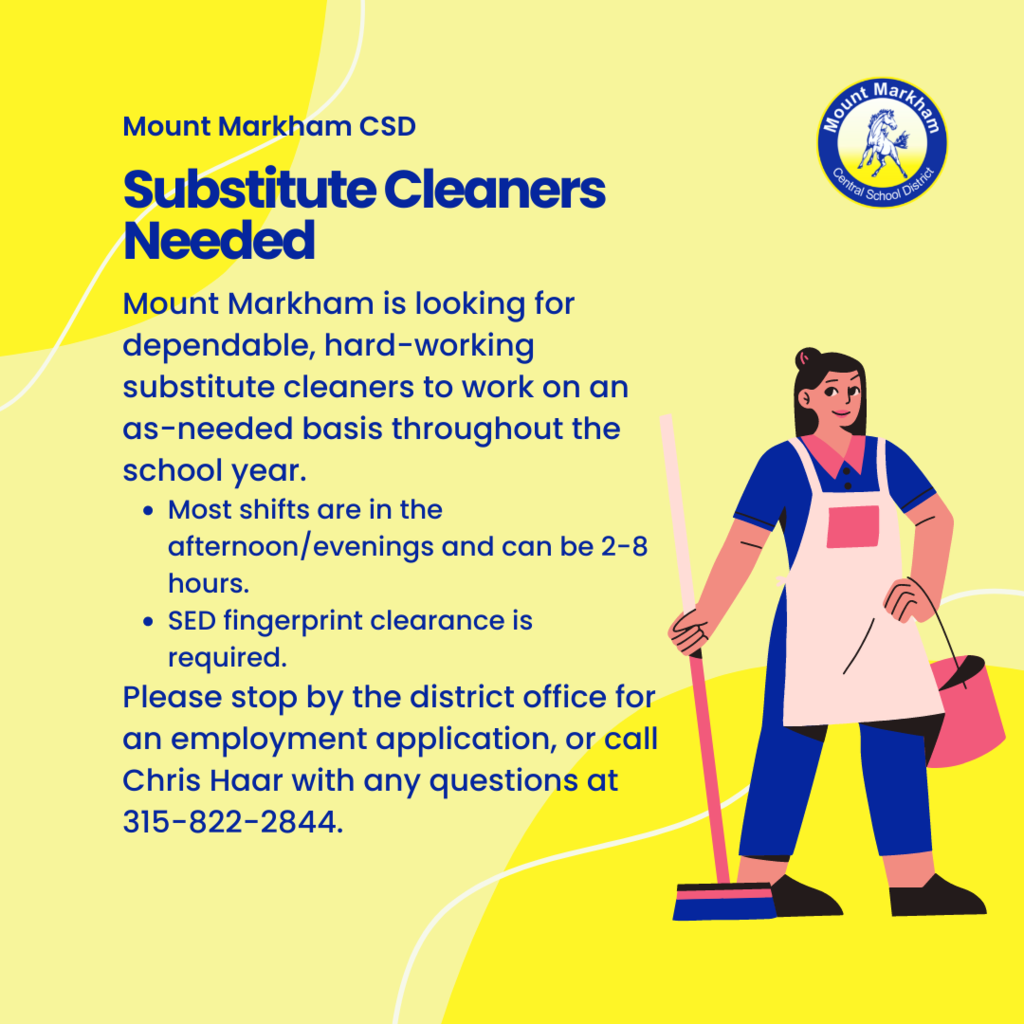 We're almost back to school! Check out our arrival and dismissal times for each school building.