There were many great performances at last night's Class C-1 Sectional Track Championships.
In this meet:
Kacie Owen and Allison Denton finished 2nd and 4th respectively in the Pentathlon.
Ken Escamilla finished 4th in the Pentathlon.
Ben Lohmann finished 2nd in the 800m.
Brad Burke finished 3rd in the Shot Put.
Casmere Lanaux finished 5th in the discus.
Sara Edmonson finished 3rd in the 100m hurdles.
Brandon Knisely finished 5th in the 3200m.
In the 4x100 relays, Eli Pasquale, Trevor Lockwood, Morgan Ferguson and Brad Burke finished 5th.
In the girls' 4x400 relay, Maisie Lemieux, Navy Escamilla, Delaney Stephan and Sara Edmonson finished 6th.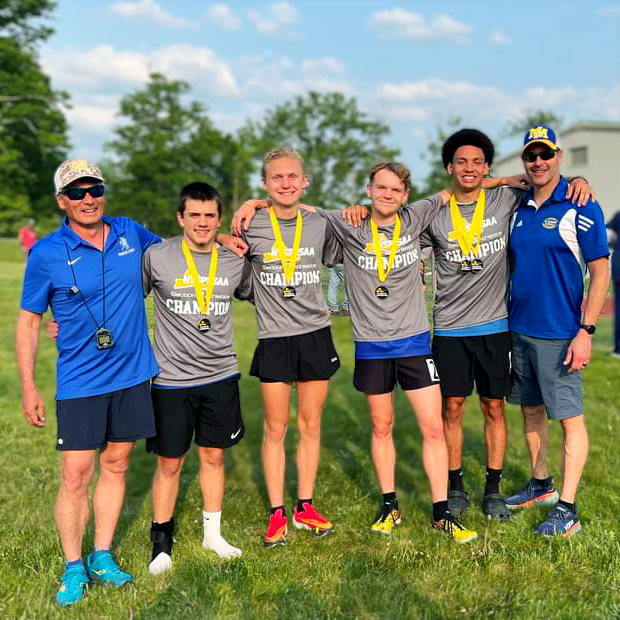 Special congratulations go to the Class C-1 Sectional Champions!
The 4x800 relay team of Will Lunny, Trevor Lockwood, Brandon Knisely and Ben Lohmann.
The 4x4OO relay team of Arjay Piersma, Dameon Case, Ben Lohmann and Will Lunny.
Will Lunny for winning the individual 400m championship.
All these sectional winners have qualified for State Opens next week.